01 Mar

How I Fell in Love with Liberia and Created 'More Than Me'

In 2013, Katie Meyler established the first tuition-free, all-girls school in Liberia called the More Than Me Academy. Her organization, More Than Me, is dedicated to overhauling the entire education system in Liberia, in partnership with the Ministry of Education. This is her personal account of how a New Jersey native came to call Liberia home and realize her passion for educating girls and boys. (In 2017, Good360 and More Than Me formalized a partnership where Good360 would provide critically needed school supplies and other items.)a
---
I grew up poor. My single mother of three worked the overnight night shift making minimum wage at the Lipton Tea Factory. However, my small town in New Jersey was one of the wealthiest towns in America. I grew up with this sense that I was very poor and the world was very rich.
The truth is love changed my life. When I was in high school, I started attending a church. People really cared about me there and I learned about Jesus. He loved the outcasts, people like me. He also said, "Follow me." To me, that meant be kind to others, including your enemies, stand up for the underdogs, and love people like you love yourself. I took that kind of literally and it's led me to some really extreme places.
I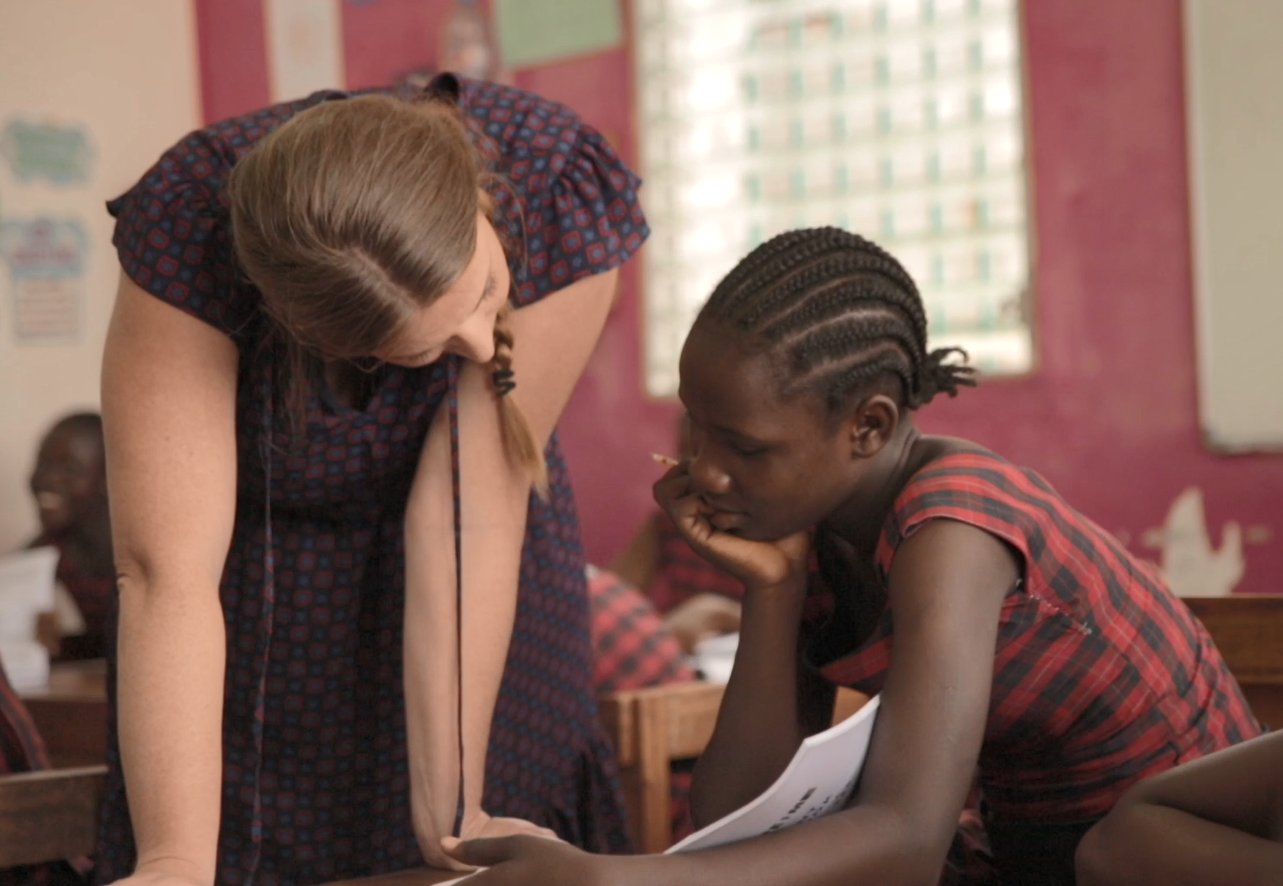 joined a youth group that went to Central America, where I saw poverty like I had never knew existed. People lived without basic needs like clean drinking water, or access to healthcare and education.
I learned that this was the norm around the world. I learned that 88 percent of the world lived in developing countries. My worldview suddenly flipped. I realized I was one of the world's wealthiest, most privileged people. I realized I had a sense of responsibility and I had to do something.
My first job out of college was an internship that sent me to Liberia. After moving to Liberia, I met kids who worked on the street. I'm like a big kid myself so I started hanging out with them for fun. Eventually, I asked them, if they could have anything in the world what it would be, and they would always say, "My biggest dream is to go to school."
I couldn't walk away. I helped James get to school, then Elizabeth, then Isaac, then Nancy. Soon I had 30 kids on scholarship and I was using social media — MySpace, back in the day — to tell their stories and raise money. A lawyer friend told me to start an organization and make my work legitimate. I remember feeling inadequate. I wasn't a superhero or a celebrity. I was just a normal person from New Jersey. Where would I get the money? How could I?
I went to my best friend and told him about all of these self-doubts. He gave me the best advice of my entire life. He said, "Katie, get over yourself. It's not about you." So I thought
about it over and over again. It's not about you. It's not about you. It's not about you. Yes, it's about "more than me." It's about something so much bigger than what I am good at or bad at.
Truthfully, it's not about education. It's about love. It's about the value of every life. These children told me they wanted to go to school and that's why we focus on giving them an education. They asked for it, but really it's about loving them and believing that their life, their purpose, their future and what they have to bring to this world matters.
When children are educated, they have a voice in their communities. They have power. They are no longer stuck. They are less likely to die at a young age, and their kids are less likely to die young. The more people that are educated the more peaceful the
country is, the more the economy grows, and fewer people get sick. Education strengthens the justice system and the health system, so an Ebola epidemic cannot kill thousands of innocent people.
Liberia, if you give it any kind of a chance, it gets deep in the heart and it holds on tight and it doesn't let go. Once you go to Liberia, it never, ever leaves you.
My love for the people of Liberia is beyond any words and I'm not sure how that ever happened or exactly when it did. The people have adopted me, made me their sister, their mother, their neighbor and their friend in a way that I can't describe. We have been through hell and high waters together and it doesn't really get any easier and somehow, I accept that and feel grateful that she ever let me
in. Liberia has made me who I am.
I also think we fall in love with what we fight for. And for the last 12 years, I have partnered with Liberia to fight. Not just for young women. You realize that the young girls we serve have families, sisters, brothers, neighbors, cousins, grandmothers and grandfathers, and you realize the depth of community and that the girls are a part of that and our work exists within that.