Dedicated Believers Ministries Appreciates CVS and Good360 for Aiding Flint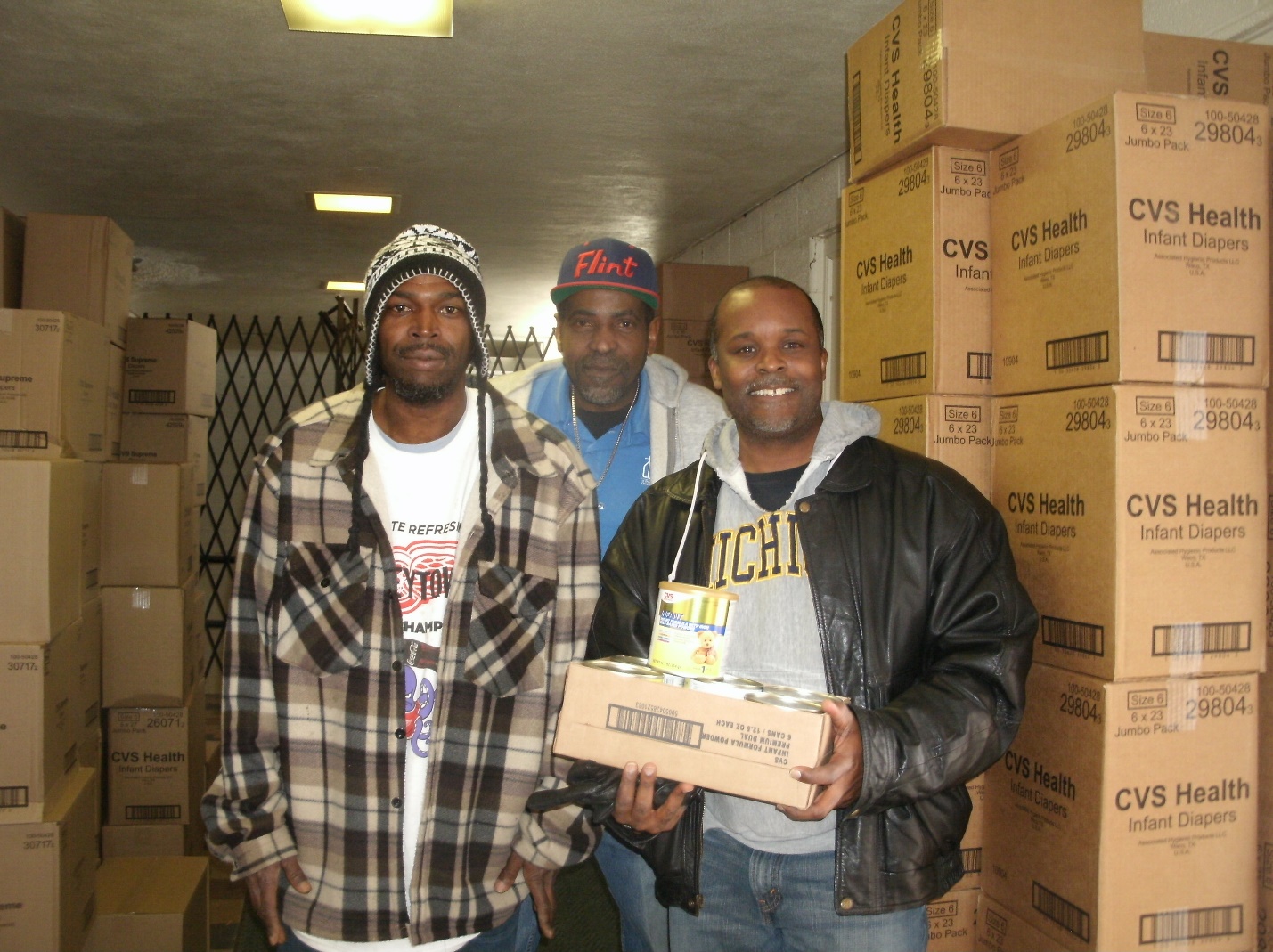 DONATION: CVS BABY AND HYGIENE PRODUCTS
LIVES IMPACTED: 1,000
When Dedicated Believers Ministries was formed, we believed that one day we would receive products that would be used to encourage those in need in the Flint community. Our vision was to create avenues and partnerships in hopes of leveraging resources that would be freely given to persons who needed them.
This desire came to fruition thanks to the generosity and support of CVS and Good360 in response to the Flint Water Crisis. Through our H.E.L.P. (Helping, Encouraging, and Lifting People) Center we are thankful for the opportunity to distribute needed items like baby formula, diapers, Vitamin C supplements, antibacterial soap and toothbrush and toothpaste travel kits to help people in need, especially those exposed to lead and water contamination.
Our prayers were heard and we thank our national partners, CVS and Good360, as well as our local ones like Catholic Charities and their North End Soup Kitchen for allowing us the privilege to offer H.E.L.P to Flint!
To learn more about the work of Dedicated Believers Ministries, please visit:
http://www.dedicatedbelievers.org/2016/02/10000-diapers-giveaway-sat-march-5th-10am-12pm/
Website: http://burtonview.mihomepaper.com/news/2014-07-17/Front_Page/Heavenly_ARTIS.html