These Companies Will Lead the Circular Economy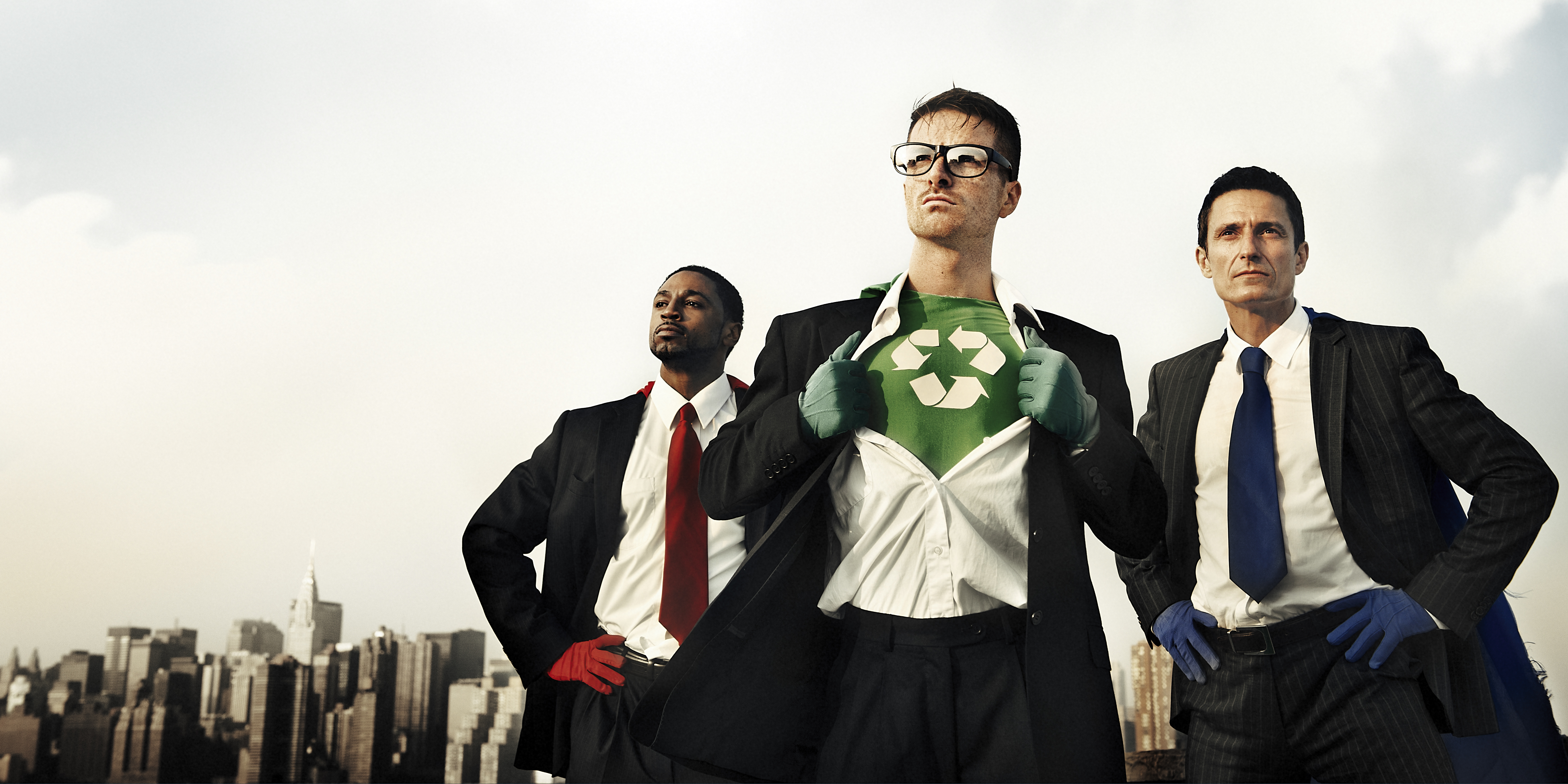 The planet is quickly running low on natural resources. As the Guardian notes, if the Earth's population continues to consume resources at current rates, we will have to colonize two additional planets within 50 years in order to survive. That's why many companies and governments are pushing for a global circular economic model: the circular economy is one based on re-use, not production and consumption. Within a circular economy, products are designed to last, and most items and materials are recycled as often as possible—few, if any, useable materials end up in a landfill. A number of innovative companies are already pushing hard to achieve a global circular economy, and here's a list, courtesy of GreenBiz, of several companies that are quickly becoming circular leaders:
Thread: This company from Pittsburg specializes in turning plastic items (like bottles) sourced from Haiti and Honduras into "responsible fabric." The company, aside from reducing plastic waste in these nations, also aims to improve the lives of those local Haitians and Hondurans who work with the company. The upcycled materials are then passed along to larger apparel companies, such as Timberland. Also, to help with transparency, all of the materials are tracked, starting with the initial sourcing and ending with the final manufactured product.
Method: This company is one of the largest "green" cleaning product firms in the industry. Method relies on recyclable materials, renewable energy, as well as cradle-to-cradle certification—crucial circular economy principles—to produce its products. They also concentrate on specialized circular projects as well: for instance, their Ocean Plastic Bottle project focuses on gathering plastic waste from the ocean for use in their product packaging.
Dell: Dell understands that the circular economy will focus heavily on recycling, and that's why they've pushed to create a circular supply chain for their computer products, which includes plastics recycling and efforts related to reclaimed carbon fiber sourcing. Dell also hopes to use 50 million pounds of recycled materials and recover 2 billion pounds of e-waste by 2020.
The circular economy is the future, and notable companies—ranging from Method to Dell—are already reorienting their supply chains and business strategies in order to become more sustainable and circular. If you work with a company that's interested in learning more about the circular economy, read this blog post. In this post, we highlight not only why circular efforts matters, but we also touch on how average companies can start supporting the circular economy immediately.
Sources:
https://www.greenbiz.com/article/8-companies-watch-circular-economy

Richard Barney, Good360's EVP of Partnerships, is responsible for working closely with corporate partners to create programs that help them do good, better. Richard brings years of business-to-business sales and leadership experience to the nonprofit world and is tasked with ensuring that corporate partners realize a strong ROI from their partnership with Good360.