18 Nov

Year-End Giving Strategies for Individuals and Businesses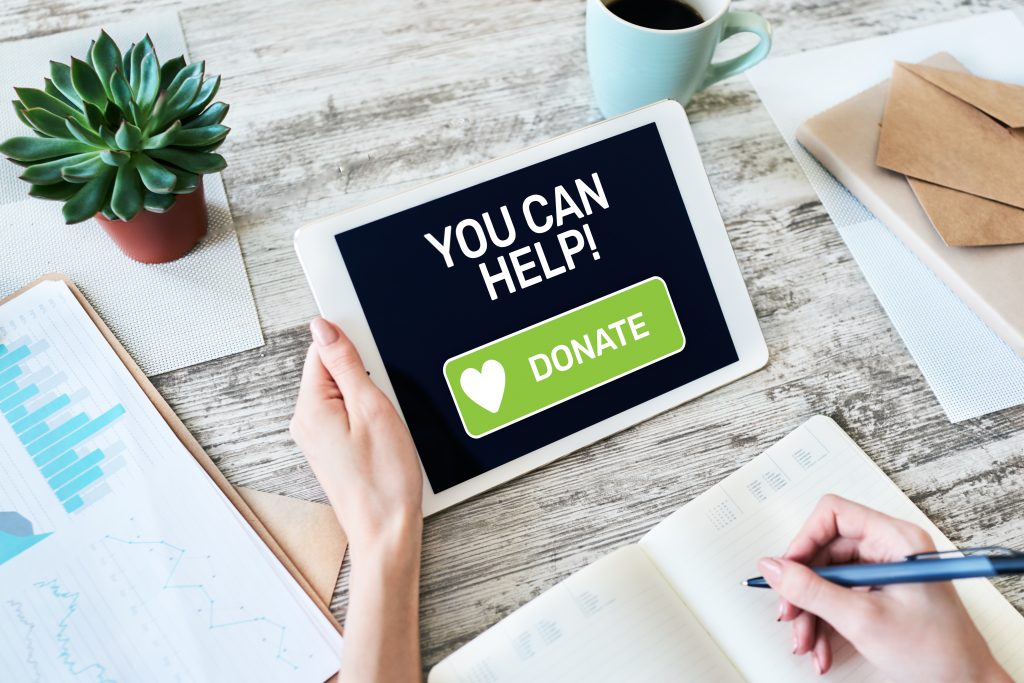 Despite enduring a once-in-a-lifetime pandemic in 2020—or perhaps because of it—Americans generously opened up their wallets to give a record amount to U.S. charities last year.
According to Giving USA's annual report on philanthropy, individuals, foundations and corporations gave an estimated $471.44 billion to U.S. nonprofits in 2020, the highest on record.
We could see another record-breaking year for donations in 2021, thanks to tax changes that were made in an effort to counteract the pandemic's economic impact.
As you consider your own end-of-year giving, we would like to offer ways that supporting Good360 could fit into tax-friendly strategies, for both businesses and individuals.
It's a particularly good time to give cash
A special tax provision is allowing more Americans to deduct up to $600 in donations to qualifying charities on their 2021 federal income tax return. Normally, people who take the standard deduction cannot claim a deduction for their charitable contributions. But due to the CARES Act and other stimulus packages passed by Congress, individual non-itemizers can claim a deduction of up to $300 for cash contributions made to charities during 2021; married couples can claim $600.
This is a boom to charities because about 9 in 10 taxpayers now take the standard deduction and would qualify for this special break. There's one catch: Your donation must be a cash donation (you can use a credit or debit card to make the transaction).
That's also a good thing for charities because cash gives organizations like us the most flexibility to fulfill our missions. (Read our blog post: Why You Should Consider a Cash Donation to Good360.) 
To make a cash donation to Good360, please click here.
Tax breaks for itemizers and corporations, too
Also extended from the CARES Act for 2021 is the ability to deduct charitable donations made with cash up to 100% of your adjusted gross income (AGI) for people who claim deductions. The previous limit was 20% to 60%. That means you can give more this year than you might do in other years to achieve the maximum tax benefit. 
The law also now permits C corporations to apply an increased limit of 25% of taxable income for charitable contributions of cash they make to eligible charities during 2021; that's up from 10%. Read the IRS statement on these changes here.
Gifting appreciated securities
With the healthy appreciation in the U.S. stock market this year, it's also an excellent time to consider donating stocks and bonds. As you may know, donating securities is one of the most tax-efficient ways to give. 
This strategy offers you a double benefit: You can deduct the value of your stocks on the day that you make the donation. Additionally, you avoid paying capital gains tax on the difference between your cost basis and the appreciated value of these securities.
Not all nonprofits are equipped to handle donations of securities, but Good360 is able to do so. You can donate stocks and bonds to Good360 here. 
Don't forget about cryptocurrency
Cryptocurrency is going more mainstream, and many people have seen the value of their digital wallets skyrocket. That's why an increasing number of nonprofits, including Good360, are making it possible to make in-kind donations of cryptocurrency.
By donating cryptocurrency that has appreciated, you get similar benefits as donating stock. You may be able to avoid capital gains tax, and be able to benefit from a charitable donation deduction.
To donate cryptocurrency to Good360, click here.
Making in-kind donations
Of course, Good360 gets most of its support through in-kind donations, and mostly from our generous corporate donors. 
When you make a donation of products to us, you are allowed to deduct the fair market value (FMV) of those items on the day of the donation. Note that determining the FMV of the items donated is the responsibility of the donor, not the charity.
As the end of the year quickly approaches, you may have inventory in your warehouse that needs clearing. These products may be goods that could really help communities in need. Some of our most requested items include personal care products, toys, office and school supplies, computers, and home and kitchen goods.
To donate products to Good360, please click here.
Even in the depths of the pandemic, Americans never lost their spirit of generosity. With another year into this unprecedented public health crisis, there are many families still struggling. There will be people who need help recovering from disasters. Your generous support of Good360 allows us to respond to these needs throughout the year, and empowers our nonprofit network of more than 100,000 organizations to better carry out their missions as well.