14 May

Why Good360 Is Prepositioning Disaster Relief with Nonprofit Partners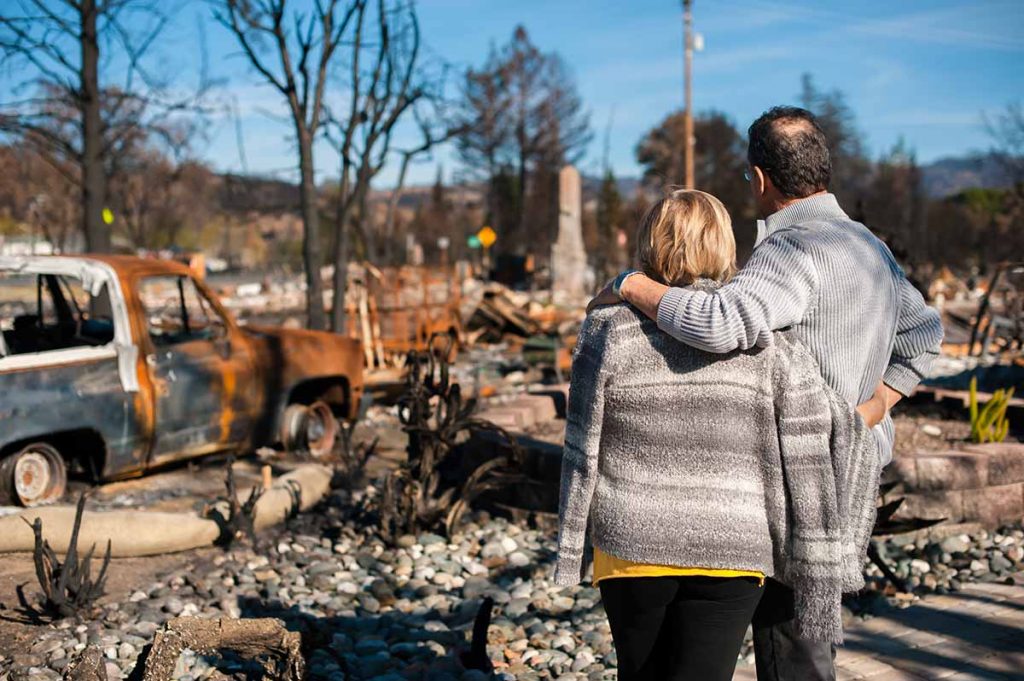 When you think about supply chains — if at all — what probably comes to mind are businesses. The supply chain is how companies get products on store shelves and into the hands of customers.
But organizations such as Good360 that work in disaster response also think a lot about managing supply chains. During and after a disaster, we need to move quickly to get relief aid to impacted populations. The faster we can get goods distributed, the faster we can help get communities back on their feet.
In doing so, we need to navigate all kinds of issues, such as the availability of transportation and warehousing, the conditions of roads and ports, the cost to source goods and severe weather, among them. During a time of crisis, any and all of these factors can pose a big challenge. Roads might be blocked, warehousing might be scarce or the cost of goods available locally could soar because of high demand.
To alleviate some of these challenges, Good360 has developed a network of warehouses strategically located around the country to preposition relief supplies. By staging inventory before a disaster occurs, we can drive a lot of benefits, including:
Shortening the distance goods need to travel to get to survivors

Improving response times and decreasing delays

Reducing the cost of procuring goods

Preventing gaps and overlaps in emergency supplies that get distributed

Working with corporations to strategically donate goods before the urgency of a disaster
More recently, we have begun collaborating with nonprofit partners to share warehouse space  to allow prepositioning of needed goods in their facilities. We're also allowing them to distribute these products as needed. 
Similar to our strategy of partnering with dozens of Community Redistribution Partners across the country, this initiative leverages our close relationships with key nonprofit organizations so we can respond faster and more efficiently to help in a disaster.
At the moment, we are working with six organizations serving communities in Texas, Florida, Louisiana, the Carolinas and Alabama. Our nonprofit partners include High Socks for Hope (Alabama), Salvation Army (Southwest Texas), Jesus Alliance (South Carolina), New Life Mission (Louisiana), World of Giving (multiple) and Global Empowerment Mission (Florida).
With these partners strategically located across the Southwest and East Coast, we will be better prepared for the coming Atlantic hurricane season, which officially begins on June 1. We'll also be more prepared to respond to tornadoes, floods and other severe weather events. 
For example, the abnormal cold freeze that Texas experienced in February caught many relief organizations by surprise. Prepositioned supplies in the state would have helped tremendously with the disaster response there.
The products we're currently prepositioning with our nonprofit partners include items needed for early response, including hygiene kits, blankets, shelter items, nonperishable food, water, cleaning supplies, and emotional care items. So far this year, we have prepositioned nearly 8 truckloads of donated goods to partner organizations.
Over time, we will be looking to stock inventory of products necessary for rebuilding along every stage of a disaster, including home goods, bedding, furniture and building materials (read our blog post on "The 6 Stages of Disaster Giving"). 
We have handpicked these partners for this prepositioning initiative knowing that they will be able to respond quickly and effectively in a disaster. As we continue to add new partners and grow our network of first responders, we will further strengthen our disaster response capabilities across the country.
With climate change making natural disasters more frequent, severe and unpredictable, our prepositioning strategy will only become more crucial to our overall disaster response work.
If you are interested in donating needed goods for disaster relief pre-positioning, please contact Jim Alvey, Vice President of Disaster Recovery and Philanthropy, at jalvey@good360.org.