22 Mar

What Nonprofits Should Know About Marketing to Gen Z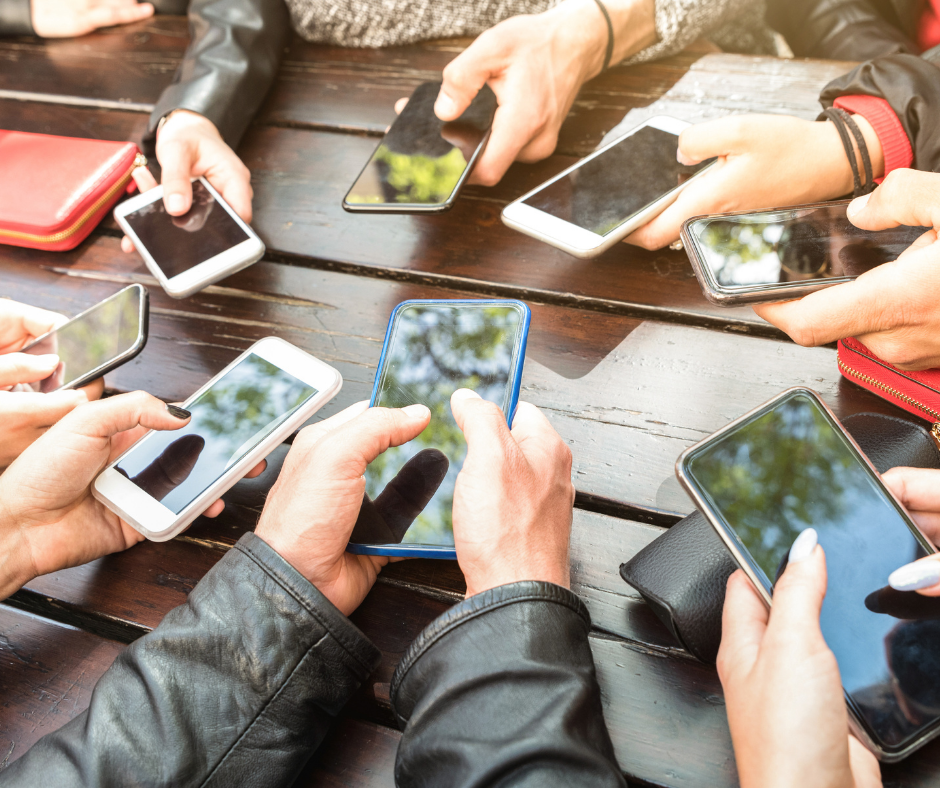 With each successive generation, there are opportunities and risks.
There's the opportunity to reach a new audience and convert them into dedicated donors, volunteers and advocates. There's also the risk that what you're saying won't resonate with them because you're not speaking their language and you don't understand their values.
This couldn't be more true than with Generation Z, who share a lot of similarities with the much-studied Millennials but also have key differences.
If your nonprofit or charity isn't already thinking about how to market to this up-and-coming cohort, read on to learn more about what matters to them and how best to connect with them.
Who are they and what are their key characteristics?
Also called iGen or Centennials, Gen Z is defined as the generation born between 1997 and 2012. The oldest of this group finished college and entered the workforce in 2020—just as the pandemic hit. As a result, they are facing a more uncertain future than many expected.
Still, this generation has a lot going for it. Here's what we know about Gen Z so far, according to research done by the Pew Center and others:
They are more racially and ethnically diverse than previous generations

A bare majority of them are non-Hispanic white (52% vs. 61% for Millennials and 70% for Gen X)

They are on track to be the best-educated generation yet

Because they are more education-focused, they are less likely to be working as teens and young adults

More than previous generations, they are more likely to look to government to solve problems, rather than businesses or individuals

54% of them believe in climate change and 48% of them support same-sex marriage, on par with their Millennial counterparts

They are more comfortable with gender fluidity than any other generation

39% of Gen Z identify as Democrat, 20% vote Republican and 42% are independent, according to a

poll

conducted by Politico and Morning Consult
What do they value and how should it inform your marketing efforts
They have passion for positive change: Gen Zers are engaged with the biggest social issues of our time and they want solutions. In a survey conducted during the pandemic, this group identified their top concerns as racial justice (69%), education (66%), health care (62%) and climate change (62%).
In the same poll, nearly every respondent (98%) said they were concerned about police brutality, and 95% said the U.S justice system isn't working and needs to change. 
Gen Z wants to challenge our existing institutions and established ways of doing things. Lean into innovation and experimentation to get them excited about what your organization is doing.
They are highly skeptical: Continuing a big trend we saw with Millennials, Gen Z consumers don't want to be marketed to—they want to support organizations with clear missions and values. In other words, they value authenticity and transparency above all else. They believe in actions, not words. They also are more likely than previous generations to believe that businesses have a role in improving society.
So while they may be skeptical of messaging that comes across as marketing, they will support organizations that articulate and make good on values that reflect their own.
They want deep experiences: Because they value realness so much, they are seeking transformative—not transactional—experiences. They want to do more than just hit a donate button. As a nonprofit looking to engage Gen Z, you will want to create multiple points of entry with initiatives and programs that allow for meaningful interactions with your organization and your cause. 
Create volunteer opportunities that put them directly in touch with the community you're trying to help. For example, instead of asking them to write marketing copy for your website, get them out in the field to meet with constituents, take photos and write stories.
They have short attention spans: Short-form content is the best way to reach this generation. They want to watch videos, not read long blog posts. It's no surprise that Tik Tok has become the social platform for Gen Z. The video-based social network is all about snackable content that gets to the point in seconds, not minutes.
Consider ways that your messaging can be chopped up into more digestible bites. Think mobile first and optimize your marketing for smaller screens. Keep it short and simple, but highly visual.
Don't miss out on  a whole generation of supporters
The good news for nonprofits is that Gen Z wants to be engaged with causes they can believe in. About 30% of them have already donated to an organization, and 26% of 16 to 19-year-olds practice volunteering on a regular basis, according to data compiled by Classy. One in 10 even want to start their own charities.
The challenge is to make sure your messaging aligns with this generation's need to challenge the status quo, to come up with real solutions for what feels like a very uncertain future, and to have meaningful experiences.