17 Dec

Weathering the Winter Is a Particular Challenge for the Poor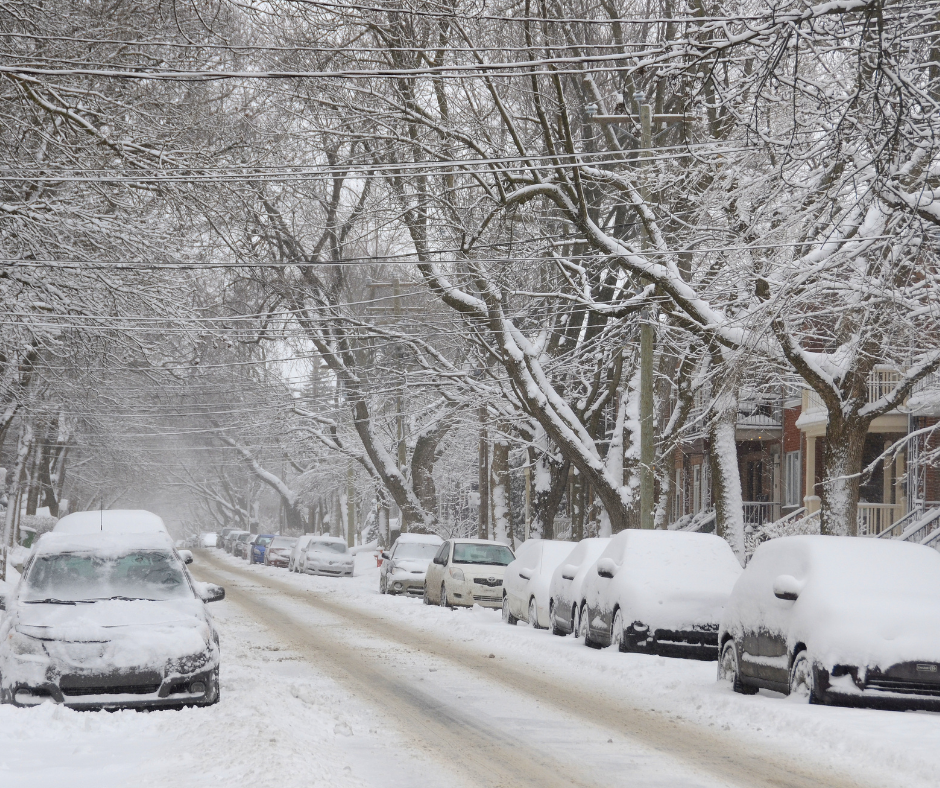 Winter is here. For millions of American households living in or on the edge of poverty, it's not exactly a season to celebrate.
Instead, it's a time of anxiety. The arrival of shorter, colder days means they will need to figure out how to keep their homes heated, how to keep their families in warm clothes and well-fed, and how to stay healthy despite poorly insulated dwellings and frigid temperatures.
In the coldest regions of America, food and energy insecurity intersect during winter to create a host of challenges. Here are some ways that this time of the year can be especially rough on families in need, and how organizations like Good360 can help to mitigate the compounding effects.
The prohibitive cost of staying warm
For many of us, a warm, comfortable home is something we take for granted. But for the poor, the struggle can be summed up in one notorious phrase: heat or eat. For many low-income families, this is an actual choice that they must face on a month-to-month basis as winter drags on.
According to one study by the U.S. Department of Energy, some 25 million American households in any given year will skip food or medicine at some point to pay for heat. Of those, 7 million reported doing so every single month.
"Starting junior year," recalled Alexis Stewart, a West Virginia-based writer and musician in an interview with Talk Poverty." "My mom said we couldn't afford heat and I had to 'suck it up.' I bought a space heater with money from my part time job, but because of the poor insulation, I'd still wake up to a stiff frozen blanket."
Rising energy bills and inflation add to winter woes
A household faces energy insecurity or fuel poverty any time heating costs exceed 10% of its income. When incomes don't keep up with inflation or rising energy costs, this becomes an even more common problem for the poor.
That is happening now. With demand for all forms of energy—gasoline, diesel fuel, heating oil, natural gas, electricity and coal—rebounding after dipping during the pandemic, prices are rising dramatically.
Gas is now running around $3.40 nationally, which is a full dollar higher than last fall. Inflation rose 6.8% in November at the fastest rate since 1982.
When buying the basics becomes difficult
Inflation disportionately hurts the poor, making it harder for them to not only heat their homes but to get other essentials such as food, medicine, and clothes for their families.
Data from the Department of Health and Human Services find that people living in poverty can spend as much as 35% of their income on home energy bills. To keep their homes heated, these families are often forgoing other basic necessities. That means the product donations that Good360 can provide to nonprofit organizations during wintertime is crucial. These include winter coats and jackets, hats, underwear, socks, shoes, personal hygiene products, and blankets.
As nonprofits work hard to earn grant money and distribute resources to their communities, they can utilize the products Good360 has in their online catalog. The catalog offers some of the best winter essentials ranging from coats, socks, and hats to small appliances such as space heaters or lighters that individuals and families alike can benefit from having.
For example, early this year, we partnered with our corporate donors to distribute new winter coats to families in Houston affected by Winter Storm Uri. We also work with food pantries and homeless shelters to supplement their donations with high-need items like socks. In Gary, Indiana, we partnered with Veterans Life Changing Services, a nonprofit that focuses on veterans without homes, to distribute backpacks filled with products featured on the catalog, including fleeces, winter jackets, hygiene packs, gloves, hats, scarves, pillows, blankets, and reusable masks.
While winter is a merry season for many, it's also one of the most challenging times for the poorest in our communities. If you represent an organization or business that can provide product donations to help families weather these hardships, please contact us here.