27 May

Trends & Tips to Win More Grants for Your Nonprofit Organization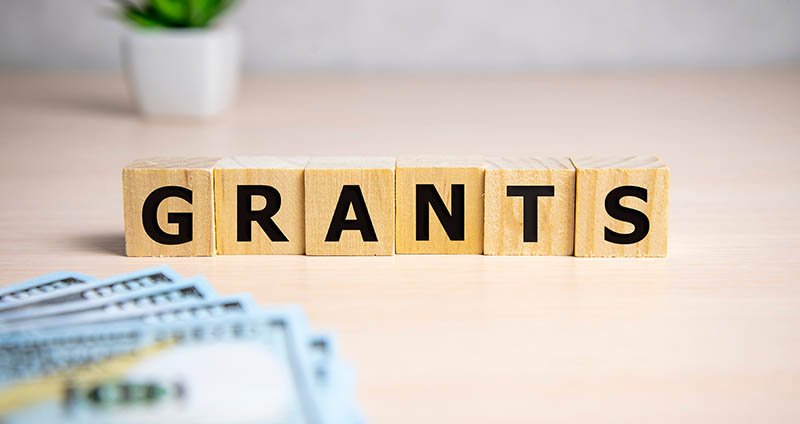 The year 2020 could not have been more eventful for the nonprofit sector.
With the one-two combo of the COVID-19 crisis and the clarion calls for social justice, nonprofit organizations have had to navigate tremendous disruptions in needs, capabilities, resourcing and, of course, funding.
Spurred by the pandemic and the movement for greater racial equity, we saw huge changes in how foundations and other grantmakers supported programs. Here's a look at the seismic shifts in grant giving that will continue in 2021 and beyond.
More Need Means More Money
COVID sparked an economic downturn that led to unemployment levels and business shutdowns not seen since the Great Depression. With more need, especially among communities that were most exposed to the pandemic, established funders opened up their wallets more generously than ever. Some funds went well beyond their usual 5% annual distributions. Many foundations loosened up their grant restrictions — or dropped them altogether by giving out no-strings-attached cash grants.
This meant more support for a broader base of organizations. Compared to 2019, 62% of nonprofits applied for more grants and, critically, 53% were awarded more grants, according to the 2021 Annual State of Grantseeking Report, compiled by GrantStation.
Expect more grantmakers to leverage unrestricted giving as a way to quickly address community needs.
A More Democratized Approach to Funding
Grant funders not only responded by giving more money more freely, they also supported a more diverse cross-section of nonprofits. Keeping in mind long-standing racial inequities and COVID's disproportionate effect on communities of color, grantmakers are reevaluating how they distribute their capital. 
As a result, we saw broader support for community-based organizations, especially those led by people of color. Foundations have started to focus more closely on local communities and smaller nonprofits trying to tackle social issues in their own backyards. 
This trend is supported by data compiled in a report by the Center for Disaster Philanthropy looking at the giving during COVID. Key findings include:
More than $20 billion was awarded for COVID relief globally in 2020 with corporations accounting for 44% of this funding

Community foundations awarded more grants than any other grantmaker type (54% of total awards)

Human service organizations received the largest share of funding (28%) among awards to specified recipients

Of all U.S. COVID-related grants disbursed for specified recipients, 35% was explicitly directed to Black, Indigenous and people of color (BIPOC) communities
Grassroots organizations promoting greater social and racial equality should expect to get more attention — and funding — going forward.
Leaning into Trust-Based Philanthropy
The philanthropic sector is facing a reckoning. Grantmakers are taking a hard look at themselves as institutions of power and scrutinizing whether their practices are perpetuating the very inequities they're trying to solve.
As such, many are rethinking their approach to follow the principles set out by the Trust-Based Philanthropy Project, which centers on six key values:
Lead with trust while giving multi-year, unrestricted funding

Do the homework to learn about the needs of prospective grantees

Solicit and act on feedback

Be transparent and responsive

Offer support beyond the check

Simplify and streamline paperwork
"To realize the deep systemic change that America is demanding, philanthropy must reorganize to build and demonstrate a trust-based culture, invest in community leadership capacity-building, and open up decision-making and information-sharing structures," write the authors of "Building a Trust-Based Philanthropy to Shift Power Back to Communities."
Actionable Tips for Grant Seekers
One of the best ways to improve your odds of getting more grants is simply to submit more applications. The GrantStation report offered this interesting takeaway: Applying for at least three grants increased the frequency of winning an award. Only 9% of organizations that submitted 3 to 5 applications won no awards.
Another excellent tip is to make sure you have a "grant-writing system" in place so that you have a detailed — and repeatable — process for researching, writing and submitting applications. You should have people assigned to each of these responsibilities. Additionally, develop a proposal template so you're not needing to produce every grant application from scratch.
Mobilize your volunteer army to help with grant research and even grant writing if you can find people who are strong writers and have experience with fundraising.
Take advantage of grant-seeking technology. There are numerous services available online that can automatically search and recommend grant-giving foundations and programs that could be a match for your organization. For example, GrantStation offers an extensive and searchable database of national and international grantmakers.
Fortunately, Good360 has partnered with GrantStation to offer our members a substantial discount on GrantStation's services.
"We enjoy partnering with Good360," said GrantStation CEO Cynthia Adams, "because both organizations understand the importance of grantseeking and the benefits that come with the infusion of more capital for nonprofits — large or small. We are excited to offer this deep discount to their members and look forward to providing our resources to those who take advantage of this limited time offer."
Good360 also finds FoundationSearch to be an excellent in-depth research tool, with updated data sections on COVID-19 grant opportunities. GrantWatch is less robust but often provides more current grant opportunities. 
Sign up for Philanthropy News Digest's newsletter. It's also a useful resource for RFPs and other funding opportunities.
Finally, nothing will ever replace the value of building lasting relationships in the world of philanthropy. Don't hesitate to pick up the phone or send an email introduction to a foundation you're courting. Ask a lot of questions. Test the waters to see if they would welcome your application. Make contacts at conferences (virtual or in person). Get introductions from existing partners. Reach out on social media (Twitter, Instagram and LinkedIn). Think of relationship building as a long-term investment that will pay dividends well into the future.