02 Jun

Tinderbox in the West: The Growing Problem of Mega Wildfires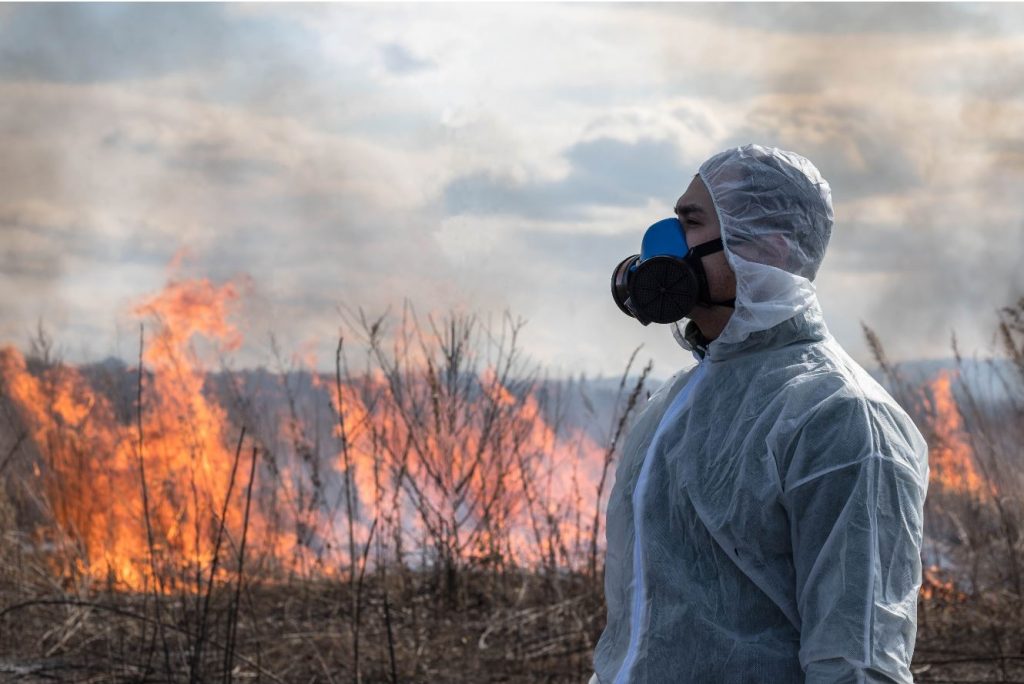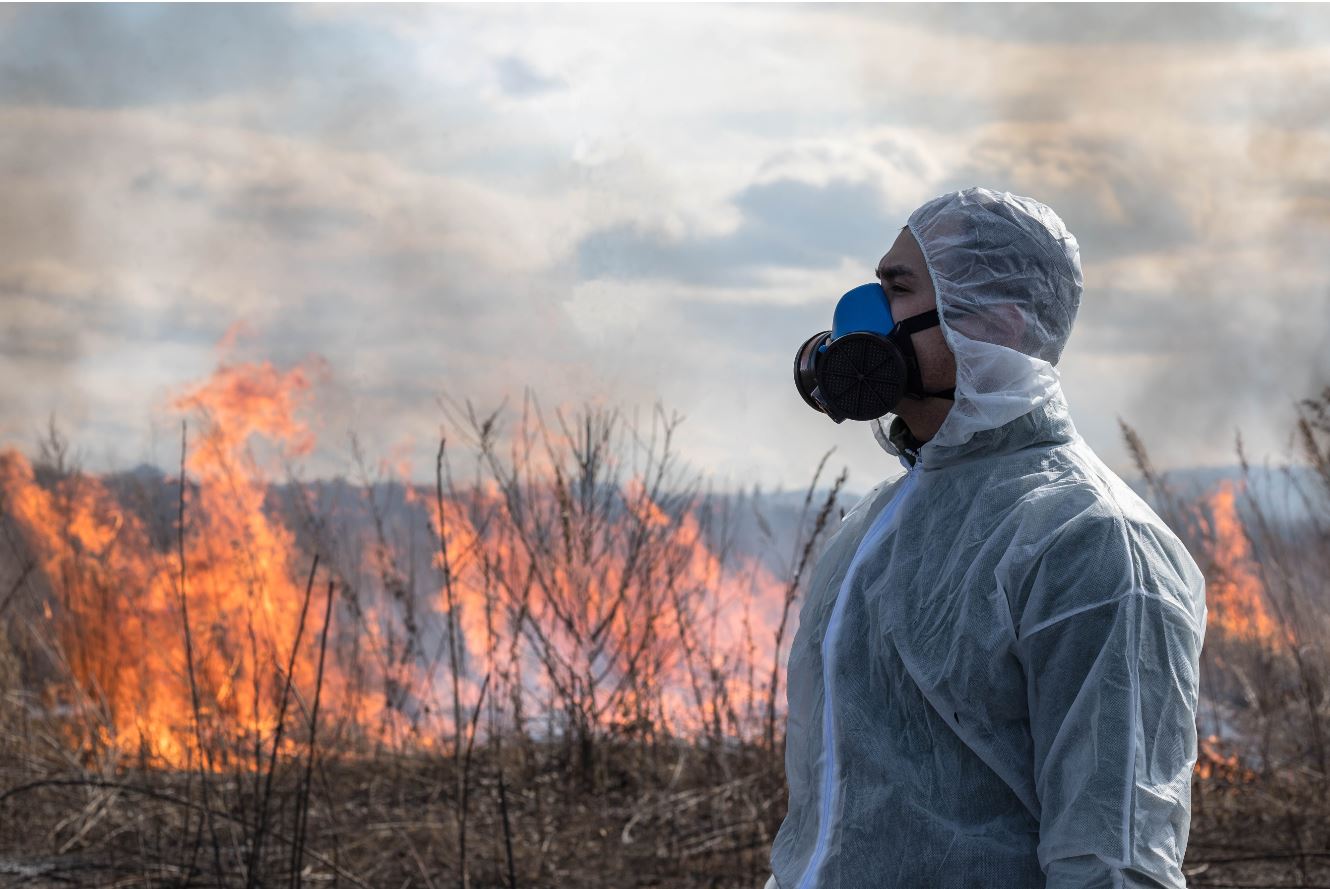 With hundreds of blazes erupting simultaneously across California, Oregon and Washington, some growing to staggering proportions, the 2020 fire season was the worst on record. Unfortunately, this is a trend that is heading in the wrong direction. Last year continued a decades-long pattern that is producing more frequent and more severe wildfires in the West.
Scientists say climate change is one key driver. By raising temperatures, melting snow earlier and drying out forests, global warming is adding to the problem in a big way. 
As we enter another wildfire season — which is creeping up earlier and earlier every year — we need to consider the implications of what's widely expected to be ever increasing levels of devastation from forest fires.
The age of megafires
In 2020, 58,950 wildfires burned 10.1 million acres, according to the National Interagency Coordination Center. The western states experienced some of the largest fires ever recorded by humans. 
California, specifically, experiences dry, windy and hot weather conditions from spring through late autumn that can produce moderate to severe wildfires. Wildfires in the Golden State are also growing more dangerous with the accumulation of wood fuel in forests, higher population of people, and denser electricity transmission and distribution lines. In addition, these wildfires are often fanned by strong, dry winds, known as Diablo winds in the northern part of the state and Santa Ana winds down south. 
Wildfires of this magnitude will only become more common, scientists say. They warn that the world is facing a climate change tipping point. Recent phenomena such as the massive wildfires in Australia have convinced them that we should expect more extreme weather events of this sort.
This trend presents a huge challenge for both fire-prone communities and organizations working in disaster recovery to marshall enough resources to help and protect the numbers of impacted people that's expected.
The challenge of long-term recovery
Wildfires bring their own flavor of destruction.
Most homes caught in a forest fire end up being a complete loss. When you lose a home to a fire, you usually lose everything in it — countless family treasures and keepsakes, not to mention all of the basic household things like furniture, appliances and bedding. 
Unlike in other natural disasters, almost nothing can be salvaged when your house burns down to the ground. This makes the recovery process for families and communities extremely challenging. In most cases, they will need to rebuild completely from scratch.
In Paradise, Calif., the 2018 Camp Fire alone destroyed some 19,000 structures, including more than 11,000 homes. That's at least 11,000 families that have needed to rebuild from nothing.
Helping the most vulnerable
While a wildfire will burn everything in its path indiscriminately, the recovery process isn't necessarily as blind.
Research shows that disasters tend to exacerbate existing racial and socioeconomic inequities. How and which communities get the help that they need is also affected by systemic racism and cultural norms.
A study of recovery efforts after the massive Thomas Fire in California revealed that the needs of undocumented Latinos and Indigenous immigrants were largely ignored, while resources were directed toward "priviledged individuals."
"As governments grapple with the increasing severity of disasters, understanding the differential impacts on undocumented immigrants can help improve disaster planning to protect the most vulnerable and stigmatized populations," the authors said.
How nonprofit organizations are responding
The Federal Emergency Management Agency (FEMA) estimates that for every $1 spent on fire mitigation about $3 is saved. Some estimates put the savings at a much higher level ($15 or more saved for every dollar in mitigation efforts), especially where real estate is more expensive.
FEMA recommends taking precautions, such as:
Adding fire-resistant windows, doors and cladding

Adding a non-combustible roof, and clearing pine needles and other flammables

Removing wood piles and other fuels from near your house

Cutting back vegetation for 1 or 2 dozen yards around the house
Nonprofit organizations such as Team Rubicon, a longtime Good360 partner, are realizing that the best way to assist communities is to help them with "blue sky" initiatives that mitigate fire danger before an inferno comes to town. Team Rubicon is "fighting fires with chainsaws" by deploying their volunteer base of mostly veterans to assist in fire mitigation, such as it did in Williamson County, TX.
Another Good360 partner, All Hands and Hearts, recently partnered with CalOES (California Governor's Office of Emergency Services) to identify and connect with vulnerable communities in need of assistance, including Paradise, Butte County, CA. 
In February, 2021, the organization launched a pilot wildfire relief program with a focus on fire mitigation projects, including creating fuel breaks and defensible spaces by felling and removing hazard trees that were burned during the Camp Fire. 
A core component of this pilot is the "sawyer" training program, which is helping to build further capacity in their organization. This is All Hands and Hearts' first program offering the opportunity for participants to be certified in chainsaw operations and also its first program focused on increasing the resilience of a community to a disaster by completing mitigation activities.
How Good360 Is helping
As mentioned, 2020 set a new record for wildfires with 9,639 fires in California alone. However, the state has averaged over 8,300 fires per year for decades. Good360 and our donor partners have been working to close the need gap created by natural disasters, including wildfires, for most of the past five years. In that time, Good360 has supported recovery efforts for more than 20 of the largest of these wildfire disasters, primarily in the Western United States. 
The Carr and Camp Fires of 2018 were two of the most destructive fires in California's history, burning hundreds of thousands of acres. The Shasta Youth Alliance was formed after the Carr Fire to assist families who lost their homes. Thanks to a donation of bathtubs, plumbing fixtures, and kitchen items from Ferguson, facilitated by Good360, the organization was able to give families essential items for restoring their homes. 
In December 2017, a series of wildfires paved the way for deadly mudslides. These fires and mudslides affected people from all walks of life. However, the group that was mostly affected by the trauma were the children in the area.
To help address the long-term psycho-social needs of these children, Good360 reached out to Sonos and RH (Restoration Hardware) to create "safe space" rooms for children affected by the California fires and mudslides. These rooms serve as a refuge for the children and give them a chance to talk about how the disasters changed their lives and how to move forward despite the trauma they experienced. RH provided new furniture, Hasbro donated PlayRelief game kits, and Sonos installed state-of-the-art speaker systems in several schools. 
These are just a few examples of our wildfire recovery efforts. Good360 remains committed to getting the right goods to the right people at the right time, throughout all phases of disaster recovery. We are thankful for our resourceful partners who understand that recovery is a long-term process, and work with us to identify, address, and close need gaps.   
If you are a company with products that may help families recovering from 2021 wildfires, or if you want to support our work with a financial donation, please contact Jim Alvey at jalvey@good360.org.