28 Jan

The Good360 Story: How We Got Started and How We Grew Donations to $1 Billion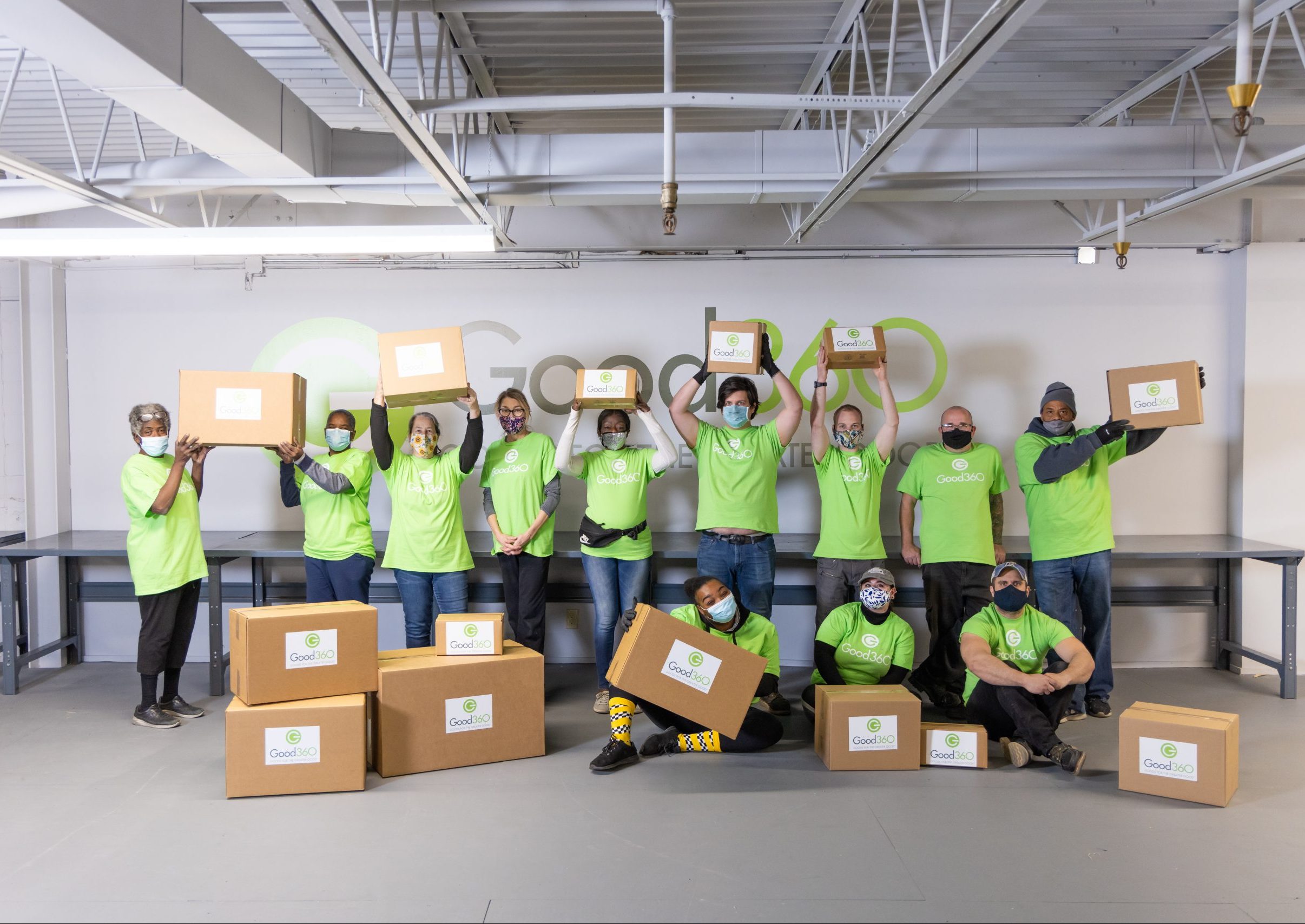 In 2021, Good360 marked a big milestone: For the first time, we distributed more than $1 billion in needed goods in a single year.
These goods went to help more than 14 million people in need, making it the most impactful year in our 38-year history.
Of course, we didn't arrive at this level overnight. It's an achievement decades in the making, after years of nurturing relationships with corporate donors, building a network of more than 100,000 nonprofits, and making significant investments in technology and logistics each year.
Through the years, our focus has remained steadfast. We want to uplift communities everywhere by making it easier for companies to get their donations directly in the hands of people in need, while reducing waste in the process. (Read our blog post on how we're closing the "need gap" to open opportunity for all).
How it all started
The year was 1983. Ronald Reagan was president, Michael Jackson's Thriller aired on MTV for the first time, and Sally Ride became the first woman to go into space.
Also that year, the 3M Corporation approached United Way with a donation of more than $12 million in newly manufactured office equipment—worth about $33.5 million in today's dollars.
However, after the initial excitement, United Way quickly realized that it lacked the capacity or know-how to distribute this amount of physical inventory to multiple locations. Hence, a new nonprofit called Gifts In Kind International was incorporated in 1984, thanks to a startup grant from Lilly Endowment Inc., a private philanthropic foundation.
Gifts In Kind International—which was later renamed Good360—was created with the mission of distributing new inventory donated by corporations to qualified nonprofits around the world. William M. Ellinghaus, retired president of AT&T, volunteered to lead the organization as its first board president.
That first year, 10 companies would contribute $17 million in products. United Ways in more than 1,500 communities are chosen as the main distribution channels.
The growing years
The need for an organization solely focused on product philanthropy became apparent. Growth for Gifts In Kind International came fast and furious. By year two, product donations doubled to reach nearly $35 million with 17,000 nonprofits nationwide benefiting. The volume of donations would at least double every year after that. 
In 1987, we began using 10 regional warehouses to stage, process and ship products in usable quantities to thousands of charities. It was the start of major investments in warehousing and logistics capabilities that has never stopped. By 1990, Gifts In Kind Interntional was named by The Nonprofit Times as the fastest growing and most efficient charity in the country.
We established our Retail Donation Partner Program in 1992 to enable local charities to access donations in their area. Now called the Retail Matching Program, it has grown exponentially.
By 1995, Gifts In Kind International would manage the product giving programs for 33% of the Fortune 500. Approaching the turn of the millennium, The Chronicle of Philanthropy recognized it as the 13th largest nonprofit in America with $600 million in product donations distributed annually worldwide.
In 2011, Gifts In Kind International announced that it was officially changing its name to Good360. Coinciding with the name change was the launch of our online donation catalog, establishing us as an early adopter of ecommerce technology.
"As an organization, Good360 is moving to an exciting new platform that will help offer new ways to better serve our corporate donors, and deliver more goods for the greater good through our nonprofit network," said then-Good360 CEO and President Cindy Hallberlin. "The new name reflects that change and underscores how Good360 facilitates the full circle of giving."
A decade of innovation and advocacy
In the last 10 years or so, Good360 has focused heavily on building out our capacity even further. We consolidated 13 of our warehouses and established our National Distribution Center in Omaha, Neb., to centralize much of the receiving, processing and shipping of product donations. More recently, we created Regional Operating Centers in collaboration with some of our biggest and most reliable nonprofit partners.
We have also made major initiatives in the area of disaster recovery, including establishing the Good360 Disaster Recovery Council. Additionally, we partnered with disaster recovery partners to create and promote an industry-wide campaign around Resilient Response, which encourages corporations to rethink their disaster response to avoid waste and create stronger communities for the long haul. We continue to make significant investments each year in technology, partnerships and logistics.
In 2020, at the height of the pandemic, we responded to an unprecedented level of need across the country by distributing more than $450 million worth of donations.
Looking ahead to a future where fewer are left behind
Our mission is to close the need gap so we can create more opportunities for everyone. Our goal is to continue to innovate in the field of product philanthropy by implementing new technology that will allow us to scale our offerings while serving even more nonprofits and businesses.
Since our founding in 1984, Good360 has distributed some $11 billion worth of products to communities in need. That's a big number, to be sure. But we know there's still so much more work to be done, and we're excited for what the next decade will bring.