28 Jul

The Business of Giving – Not as Simple as You Might Think

If you're anything like me, the thought of giving is a no-brainer!  You have stuff to give, people need stuff, so you give.  Pretty easy.

In my personal life, giving generally accompanies the ritual of spring cleaning, that time of year when you take an assessment of the items you have, clothes, furniture, books and realize that they'd be better served helping those in need.  That suit you wore once, a year ago, could now be someone's ticket to looking sharp for that all important job interview and get them back on their feet.  A book collecting dust that could now help a child escape what might be an often unstable, uncertain day to day existence.  One by one, I dust off, wash and box up the items that need a new home to serve a better purpose.  Car packed up, I drive to the local Salvation Army, wait patiently in line for the staff to unload my car, grab my receipt and return home.  Done! Pretty easy, right?  I take a look around my now clean house and take comfort that I've done something good, for myself and others.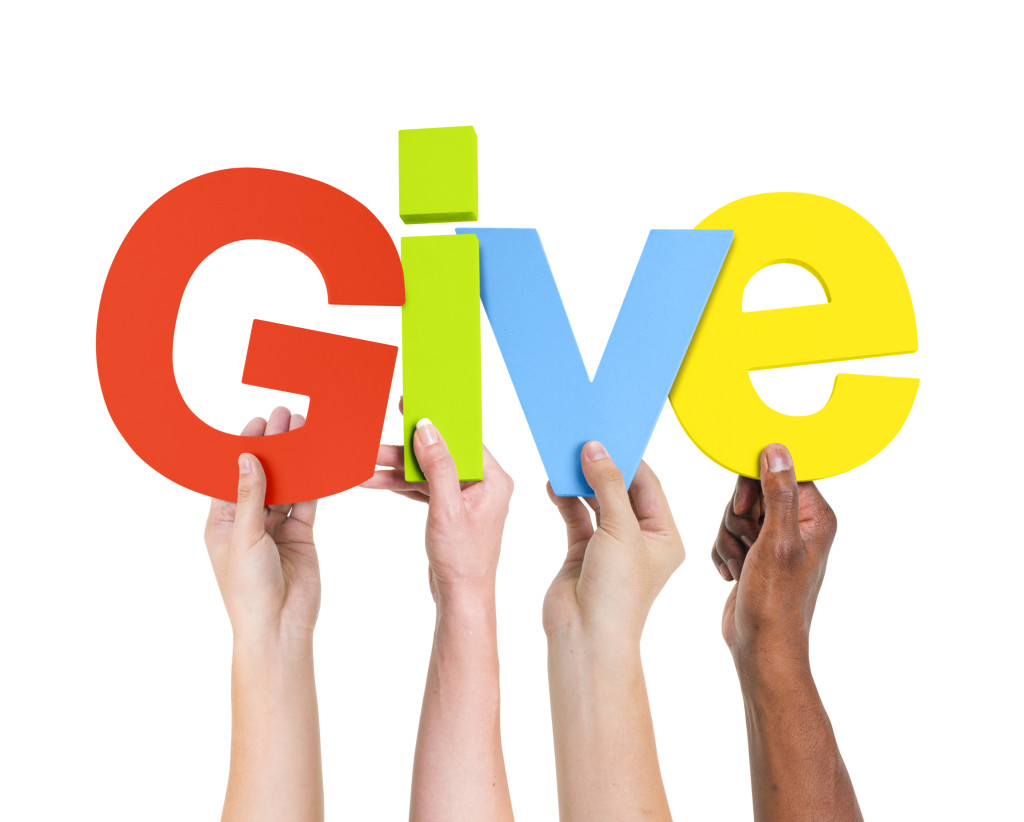 Oh, and if you're really like me, you'll grab a bottle of Febreeze and liberally spray that wonderful scent around signaling that your job of cleaning (and giving) is truly done.  Anyone else?  No?  Really?!?
But the business of giving isn't quite as easy.   Product giving for companies gets bogged down with an infinite number of details, questions, laws, shipping restrictions . . . the list goes on.  For instance:
Are you taking the enhanced tax credit?  In 1982, Congress changed the tax code adding section 170 (e)(3) that allows corporations to take a deduction up to twice the cost of goods – as long as the donation goes to the ill, needy or youth.  All companies should work closely with their tax experts to determine if this deduction makes sense to pursue.
Are your goods packaged properly?  Are they in cartons? Palletized?  Or are they loose items thrown in a box?  Are they all like items?  Do you just have big boxes of misfit toys?  And why would this matter?  Well, you have to consider that not all nonprofits can accept items not packaged properly. Or perhaps the nonprofit you're working with is small and can't handle the volume you have to offer or the staff to devote time to sort like items.  Believe it or not, it's often much easier to offer like items than a mismatch of stuff.
Do you know the Fair Market Value (FMV) of the donated goods you're giving and why should that matter?  It turns out that donors and nonprofit partners rely on the FMV for tax records/auditing purposes (nonprofits always get audited!).  Providing FMV also increases your chances of finding a NPO who will take the items.  Oftentimes nonprofits are leery of accepting unknown products because they have literally received garbage from a company in the past.  If a donor doesn't know the FMV and manifest, chances are the nonprofits won't take it.
Does your company require all donated items be shipped overseas?  Did you know that some countries won't accept any donated items at all as it could adversely affect a local economy?  If you're donating clothing, some countries need the breakdown of fibers used in the making of each item.  Would your donation been seen as appropriate in any culture or offensive to some?
Are there certain groups/causes that perhaps your company prefers to donate to?   If you've given your employees the ability to donate items locally, do you really know the nonprofits they're working with?  Have the organizations been properly vetted?  You don't have to look hard to find recent stories about companies being duped by organizations alleging to be 501 (c)(3) charities, but who weren't. 
And that's just the tip of the iceberg!  Not knowing the answers to these questions or not having the proper information can make you lose sight of all the benefits that donating excess inventory can do for others. Having a partner who knows the ins-and-outs is vital to making the business of giving easier while making someone's life just a little bit better.   
Now, take an assessment of what you have, follow the easy guidelines above and feel good about giving. 
Febreeze spray optional. 
---
[mk_social_networks twitter="https://twitter.com/maxbax21″ linkedin="https://www.linkedin.com/in/erinmdillenbeck"]
Erin Dillenbeck works for 

Good360

, an international nonprofit that connects companies that have products with nonprofits that need them. Since 1983, Good360 has distributed more than $8 billion in donated goods around the world, helping its network of 40,000 prequalified nonprofits strengthen communities and improve the lives of millions of people in need. Erin 

works with corporate partners

 to build successful giving programs that align with their respective sustainability, corporate social responsibility, and supply chain objectives.