03 Feb

Social Media Tips for Nonprofits to Succeed in 2022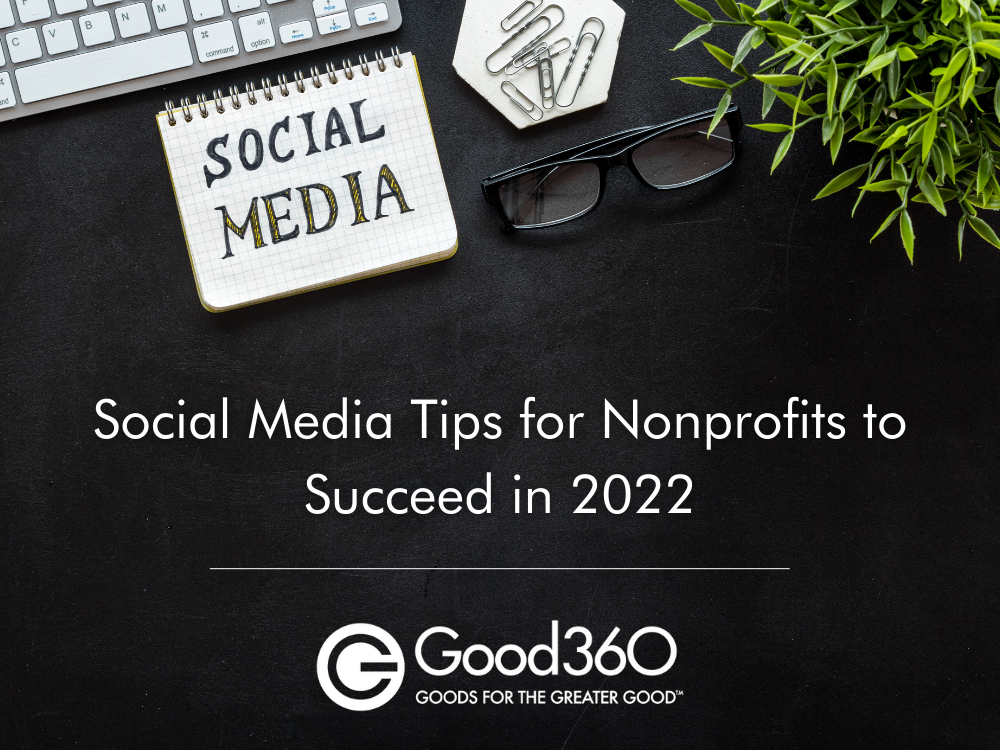 The social media world is constantly changing. It's critical that your nonprofit or charity evolve accordingly to ensure that you're staying relevant and your appeals are resonating. You need to meet your donors, volunteers and constituents where they're already at, and push out content regularly so your organization stays top of mind.
Here are the biggest trends in social media that we believe nonprofits should pay attention to this year:
Go live or go home
The volume of live streaming on the web is doubling every year, at least. On Facebook, it has quadrupled in a single year. Every social media platform is pushing live streaming, including Instagram, Facebook, TikTok and even LinkedIn.
Why? Live content holds viewers' attention better by a magnitude of 10-20x, according to Forrester. 
This is the year that your nonprofit needs to start experimenting with live events. An easy format to start with is doing a "fireside chat" with your executive director or CEO, or going live during an event like a fundraising drive. You could also host a live "Ask Me Anything" session as a way for your audience to learn more about your organization and your work.
You can't ignore TikTok any longer
TikTok recently announced that its base had topped 1 billion users. It's now ranked as the third largest social network. And it's no longer just an app just for teens who want to show off their dance moves. We're seeing major brands and influencers jump on the platform, forcing Instagram to follow suit with its Reels feature.
To start, your organization should task someone with understanding how the platform works and what kind of content gets high engagement, especially for nonprofits and charities. TikTok has unique quirks, so what works well for your nonprofit on Facebook or Instagram may not apply. 
Humor gets a lot of play on TikTok. Also, viewers appreciate authenticity and getting a "behind-the-scenes" look at your organization. Be sure there's an immediate "payoff" for viewers with short attention spans—really, really short. Don't forget that TikTok has a donation sticker that you can put on videos and live broadcasts to encourage giving.
The interesting thing about the TikTok algorithm is that you can go "viral" with a single video even without a large following. So give it a try!
Short-form video content is more critical than ever
The rise of TikTok is no accident. "Snackable" video is the content format of choice for younger viewers. With its Reels feature, we are seeing Instagram transition from a photo-sharing platform to one that predominantly features video.
Admittedly, video is more of a lift for nonprofit organizations than creating photos. The good news is that the kind of video content that does well on social media is (1) short and (2) doesn't require high production quality. If you take a gander through TikTok, you will see that the vast majority of videos are not professional and have been most likely shot on a mobile device. In fact, making a video look too polished can make it seem like a paid advertisement, which tends to turn off viewers.
Make 2022 the year that you lean into more video content.
The year for brand collaborations
It may have something to do with the social justice movement in the wake of George Flloyd's killing, but brands have become more comfortable taking a public stand on important issues. A very recent example is Carhartt's decision on mandating vaccines for its staff, despite it prompting a backlash from some customers.
For nonprofits, this means more opportunity to collaborate with like-minded brands and companies on social media campaigns that focus on issues that are important to both organizations. As you are building out your social initiatives this year, consider how you could partner with a brand to "borrow" their audience and get more exposure for your cause.
Lastly, it's about quality over quantity
This will come as a relief to many nonprofits: You don't need to be pushing out a ton of content every day to be successful on social media. In fact, it's better to produce two or three high-quality posts each week than try to put out 2-3 bad ones every day.
As the social web becomes more and more clogged with content, the cream will rise to the top. Focus on telling your story with thoughtful content. Be strategic with your social media campaigns. Study your analytics so you understand what kind of content is getting the best engagement. Consider how you can inject more storytelling into your posts.
You can never go wrong by focusing on your mission, vision and values. Tell stories about how you are making a transformational difference in the lives of the people you're serving. Connect with your audience at an emotional level.
Good luck in 2022 with your social efforts!