13 Aug

Preparing for Back to School in the Age of COVID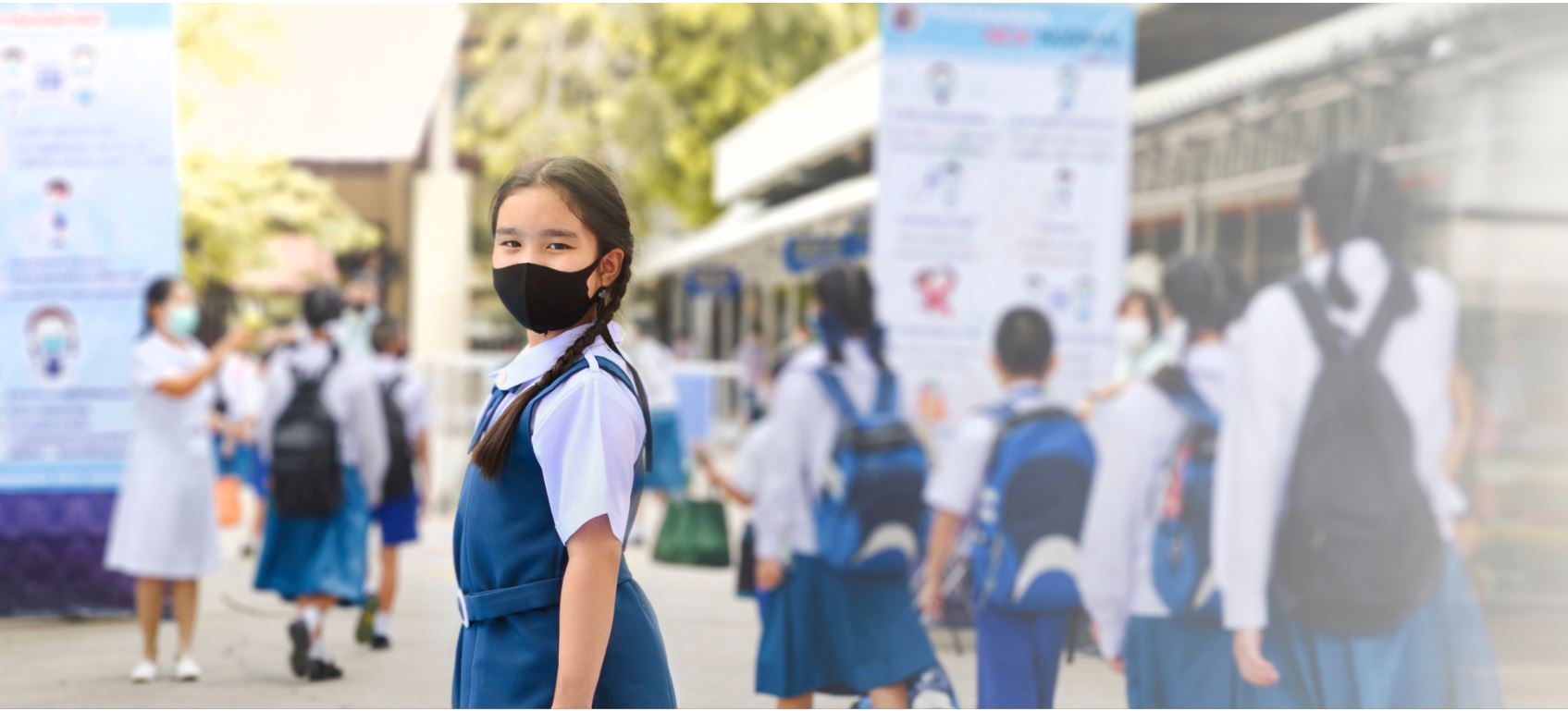 The annual ritual of heading back to school can be a little nerve wracking for parents and kids alike as they juggle new schedules, classes and teachers.
But with the COVID-19 pandemic still raging across the country, Americans have good reason to be especially nervous about the new school year.
As many states reopen for business — and in some cases, close down again — parents face a difficult question: Is it safe enough for my children to return to school?
Whether families decide to send kids to school, keep them at home while distance learning, or some combination of the two, they will need all of the traditional back-to-school supplies — along with other items that are now necessary to navigate the new normal such as masks, hand sanitizer, and wipes.
As we do every year, Good360 is prepared to meet the back-to-school needs of families and communities by working together with our corporate donors and nonprofit partners. We're also well aware that parents, students, teachers and their schools will need additional resources to deal with the extraordinary challenges posed by the pandemic. In fact, we view supporting back-to-school donations as part and parcel of our COVID-19 disaster response.
To be sure, the pandemic is dramatically altering the back-to-school season. According to a new survey by Deloitte, the danger of the coronavirus means parents are thinking about safety and security, as well as what kinds of supplies and technology they will need if they decide to keep kids home. At the same time, parents are being very mindful of their budget and personal finances as tens of millions of Americans remain unemployed and the U.S. economy faces a recession.
Parents are also worried about maintaining a high level of education, especially if students are learning online. The Deloitte survey found that most parents were not impressed with the schooling that their kids received after schools closed earlier this year, and only 43% felt the education prepared children for the next grade.
"COVID-19 has elevated parents' concerns around health, finance, and the quality of education that students received this spring," the Deloitte report noted. "These concerns will likely shift the way consumers approach back-to-school shopping — specifically around what and how they will purchase."
One big change is the increased need for technology as millions of students continue to take classes online. Deloitte estimates that parents will spend 28% more on tech products and online tools in 2020 than they did last year. On average, U.S. families will spend $395 on computers and hardware, and another $316 on electronic gadgets and subscriptions, as part of their back-to-school shopping.
"As consumers deal with ambiguity around how schooling will look in the upcoming year, they are shifting purchases in anticipation of a new reality where students will likely rely more on technology," the report said.
However, the need to equip students with laptops, Internet access and software necessary to enable online learning is creating a digital divide where low-income families are struggling to keep up the technology demands. Donations of laptops, printers, tablets and other electronics will be critical this year for many families.
Good360 runs a technology donation program to make it easier for companies to donate their surplus computers and other hardware. We'll coordinate the shipping of the equipment, scrub devices of sensitive data, refurbish them as needed, and distribute them to qualified nonprofit organizations that can get them into the hands of people in need.
Along with technology, families in quarantine may also need supplies that students would normally would find at school, including eraser boards, printer ink and paper, colored pencils, construction paper, and other items for making arts and crafts. Taken together, these products can be a hefty expense for families, especially if they are already struggling to pay the bills during this pandemic. Teachers, too, sometimes pay for these supplies out of their own pocket to provide for their students.
Additionally, back-to-school kits would not be complete this year without facial coverings, hand sanitizer and sanitizing wipes to help keep parents and kids safe and healthy. Teachers and staff may also need personal protective equipment (PPE) such face shields, gloves, and physical barriers.
We also shouldn't forget all of the normal back-to-school items that families need every year, including
Backpacks
Pens, pencils and erasers
Notebooks and paper
New clothes and shoes
Winter jackets and sweaters
Hats, caps and socks
Lunch boxes
Folders, binders, organizers and index cards
Glue sticks and sticky notes
As families prepare for the start of an academic year unlike any other, Good360 wants to be there to help the most vulnerable communities give students the best education possible under challenging circumstances.
If you are a company that is able to donate supplies or technology, please reach out to us here. If you are a qualified nonprofit organization, register with Good360, and browse our online catalog for available back-to-school supplies.