07 Jul

Nonprofit Resource: How to Create Your First Drip Campaign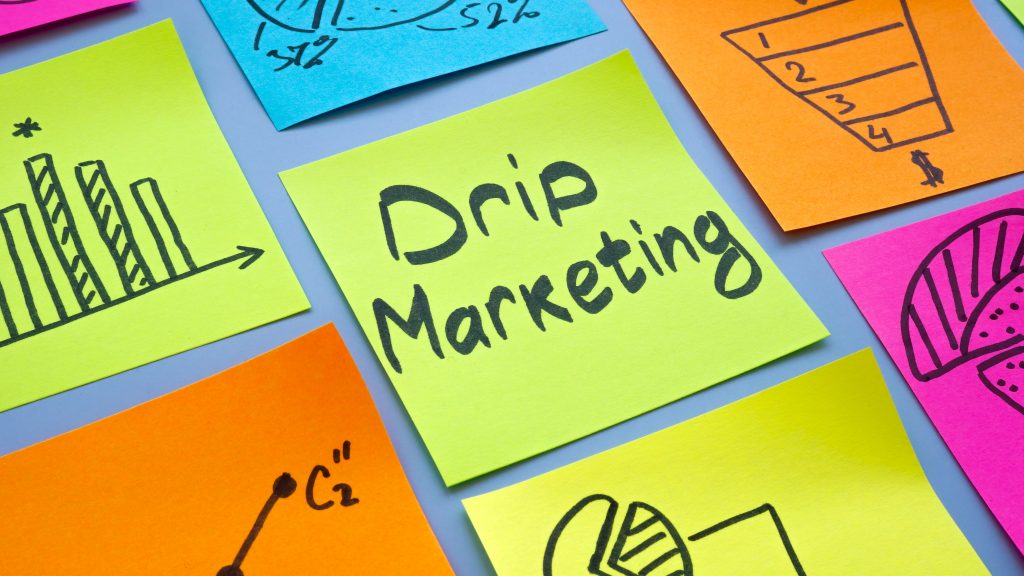 Across the nonprofit sector, donor retention rates average around 40-45%. That means that for every 100 first-time donors you manage to attract, close to 60 of them won't return for a second donation. And even fewer will come back for a third donation.
This is the reality for most nonprofits. The good news is that there are many ways to improve your retention rate. The even better news is that one of the most effective tools to do so is also pretty much free—good ol' email.
But you need to be smart about your email marketing. And one of the smartest things you can do as a nonprofit is to create a so-called drip campaign to nurture your supporters, build loyalty, and reduce your donor churn.
What the heck is a drip campaign?
As the name suggests, a drip campaign is a series of pre-written emails that are "dripped" over a defined period of time. Unlike a typical newsletter, these emails are meant to work together to drive toward a specific goal or focus on a particular theme. For example, you might create an email series to welcome new donors, re-engage donors who have drifted away, or promote an end-of-the-year giving campaign. 
Drip campaigns are automated through an email marketing tool such as Mailchimp, Constant Contact or ActiveCampaign. Once the emails have been written and designed, you'll set them up in your email service so that they will be "triggered" when a particular action takes place—for example, when a new donor makes an online contribution or someone signs up for your newsletter. Every email service has its own workflow, but here's a good guide for creating automated emails in Mailchimp.
There's no hard and fast rule as far as frequency, but we recommend creating at least three emails per series but no more than six. Send at least one email per week. Depending on your audience, you could get away with sending more than one email a week. You could even roll out one email every day for a week by setting up the right expectation, something along the lines of: "Every day this week, we'll drop into your inbox to tell you about our organization."
Your first drip campaign should be a 'welcome series'
Every nonprofit organization should have an email series focused on nurturing first-time donors, considering how hard it is to attract them and how easy it is to lose them. The goal should be to inspire further engagement, thanking them for their support and giving them insight into the impact they're making with their contributions.
Did you know that some 13% of donors never come back because they were simply never thanked for their donation? And 53% of donors leave due to a charity's lack of communication. A welcome series will jump start your relationship with each new donor, setting your organization up for later success and, hopefully, more donations.
Here is an example of a nonprofit welcome series to give you some inspiration:
Email #1: The Thank You Email
This email should arrive in a donor's inbox no later than 48 hours after the donation is made. Make it personal, but also make a point to share your organization's mission, vision, and values. Talk about how this one donation is making a difference. This email can also be in the form of a video thank you rather than a written email.
Possible calls to action: Make your one-time donation into a monthly contribution. Or add an extra donation to help with a specific initiative. Sign up for a birthday donation.
Email #2: Share a Personal Story
Storytelling is the true currency of every nonprofit. Give a compelling, vivid account of how your organization is driving lasting change and making a difference for your chosen community. The idea here is to connect donors in a very personal way to the cause that they've chosen to support.
Think beyond written emails to include videos, photo galleries, GIFs, infographics and other forms of visual storytelling.
Possible calls to action: Share this story with your friends on Facebook or Instagram. Tell us about your personal connection with our organization. Share your own story.
Email #3: The Engagement Ask
Every touch point helps to further establish a relationship with your donor. In this email, you'll be asking your supporter to engage with your organization in at least one additional way, whether that's signing up for your monthly newsletter or following you on social media.
Be sure to emphasize the benefits of signing up for more communication (i.e. every new newsletter subscriber gets discounted tickets to your annual gala, or our Instagram will offer sneak peeks at upcoming projects.)
Possible calls to action: Sign up for our newsletter. Follow us on Instagram, Facebook,Twitter, LinkedIn or TikTok. Sign up to receive a birthday note and make a birthday donation.
Email #4: Create a Dialogue
The best communication feels like a conversation, not a one-sided affair. Take this opportunity to ask your supporters for their feedback or to gather any questions they might have about your organization. Ask them to vote on your next big project. Send out a poll on an important issue within your community.
Possible calls to action: Take a survey (i.e. What would you like us to focus on?) Name our next campaign. Let us know how we're doing. Tell us why you donated.
Email #5: Offer Special Access
Everyone wants to feel like a VIP. This is especially true when it comes to people who are willing to open their wallets to help you. This email is a chance for you to offer donors a special gift for becoming a donor. It might be a private tour of your office, a chance to personally meet your executive director or staff, an invite-only party to honor donors, or an opportunity to get some branded swag.
Possible calls to action: Come meet us IRL. Take home this tote bag as a token of our appreciation. Be our guest at this invite-only event.
Why every organization needs drip campaigns
Email is one of the best ways to keep supporters engaged if you're sending out the right content. Remember that it's easier—and cheaper—to keep an existing donor than to find a new one. Drip campaigns allow you to leverage the power of automation to maintain and nurture this critical relationship without having to individually communicate with every new donor. 
The vast majority of donors only give once, so even a small improvement in your retention rates will pay big dividends. You might be surprised to see how much impact even one drip campaign can make in your overall numbers.