02 Sep

National Disaster Preparedness Month: Top Takeaways for Businesses and Nonprofits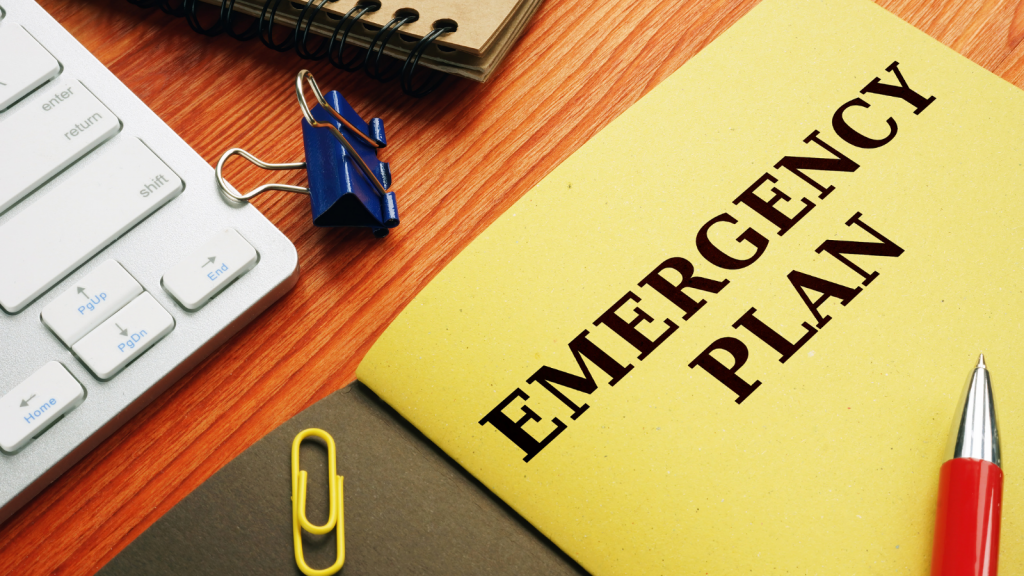 Every September, the Federal Emergency Management Agency (FEMA) promotes National Disaster Preparedness Month through its Ready campaign.
It's an excellent opportunity to remind everyone that a disaster can occur anywhere, anytime, so being prepared for the worst is the best thing we can all do.
But the human toll of disasters is so staggering — each year, disasters affect millions of people and cause billions of dollars in damage — that the magnitude of it becomes hard to grasp. It's also difficult to imagine being in a large-scale disaster if you've never experienced one yourself.
So, for this year's theme, the Ready campaign is emphasizing a very personal message. The chosen theme for 2021 is "Prepare to Protect: Preparing for disasters is protecting everyone you love."
We couldn't agree more. At the end of the day, preparing your home, business or nonprofit for a possible disaster means you're protecting the things you love most — your family, your livelihood and your community.
Over the years, we have talked about disaster preparedness extensively. Here are some of our key lessons, for both businesses and nonprofits:
Be informed and stay informed
Emergencies begin and end at the local level. It's important to know what specific risks you face in the places that you live and work, and plan accordingly. Someone who lives in Los Angeles usually doesn't need to worry about tornadoes — although twisters in California have been known to happen — but you could be forced to evacuate from a fast-moving wildfire or trapped in your home after an earthquake.
Be sure to sign up for emergency text alerts from federal, state and local agencies that are targeted for specific local areas. You can do that here.
Plan early and plan often
Preparation is the most important thing you can do to improve your chances of surviving and recovering from a disaster. Remember that communication is critical — and likely one of the first safety nets to fail. Consider how your staff can get in touch with senior management and each other in times of crisis. Have evacuation routes planned out. Preposition emergency kits and supplies. Create digital and physical backups of important documents and other mission-critical business assets.
Revisit these plans at least once a year to ensure that all of the information is current and supplies are properly replenished. Run emergency drills and be sure to keep training your staff.
Read our blog post on the U.S. Chamber of Commerce's "Resilience in a Box" program for small businesses.
Have a strategy in place for disaster response
When disaster strikes, as a business or nonprofit, you should already have a strategy for providing disaster relief. What geographic areas will you focus on? Which communities will you help? In what way? Will you provide in-kind donations or cash? How will your employees and/or customers be able to help out?
Many companies like to focus on the communities where their employees live and work, or where they have significant operations or number of customers. Others take a broader approach and provide aid when their resources can clearly make a difference.
Of course, at Good360, we encourage all companies and nonprofit organizations to take a strategic approach to disaster recovery. Focus on building resilient communities for the long haul, not just providing immediate relief. Create solutions that drive lasting impact.
Read our blog post on "4 Ways for Companies to Be More Strategic About Disaster Preparedness."
Build relationships during blue-sky days
During a typical disaster, the majority of rescues aren't done by first responders — they actually happen between family, friends and neighbors. In other words, your relationships with the people closest to you could end up saving your life.
This applies to companies and NGOs as well. In times of crisis, you are going to reach out to your best partners to get things done and get help where it's needed most. You definitely don't want to be scrambling to find a suitable partner when circumstances are already chaotic. 
Be strategic and network with potential partners early on. Then, create a plan for how you will work with these partners when disaster does strike. You could even consider prepositioning supplies together as Good360 has done with some of our partners, or creating a fund that can be tapped in an emergency.
Read our blog post on "How Nonprofits Can Be Better Prepared for Disasters and Build Resilient Communities."
Be sure to visit FEMA's Ready.gov website to get more resources for National Disaster Preparedness Month.
And remember, it's about protecting the most important things to you — the people in the communities that you value the most.