29 Dec

Mission Expanded: How AZ Goods Is Growing Its Impact Together with Good360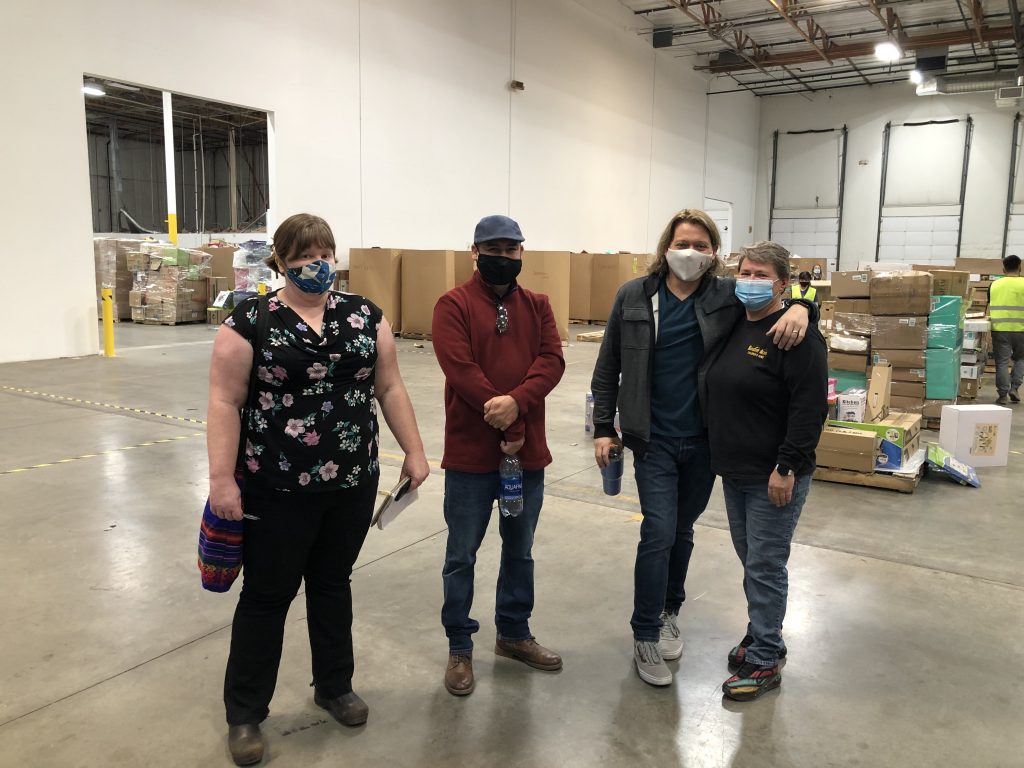 It's known as the "miracle in the desert."
In 1954, Reverend Jim Dingman and his wife, Vera, established Sunshine Acres Children's Home in Mesa, Arizona. Their mission was simple but lofty—"to provide a loving, wholesome, Christian home for children who are separated from their parents and help them establish long-term relationships with stable parental figures, preparing them for success in adult life."
Despite never taking federal or state funding, the nonprofit has flourished and provided a home for more than 2,000 children over the years. Today, Sunshine Acres hosts up to 70 kids at any time in 7 group homes on its 125-acre property. It offers a plethora of programs, including a working farm, a livestock show team, horseback riding, music and art lessons, and even karate training.
But Sunshine Acres wanted to do even more.
That's how AZ Goods was born and Good360 came in as a partner to provide access to the necessary product donations. 
The operators of Sunshine Acres—whose executive director, Kevin Humphrey, is the great-grandson of the founders—decided they wanted to extend the nonprofit's original mission and help more children and families throughout Arizona. Hence, AZ Goods was established as a separate entity so it could be operated as a Good360 Community Redistribution Partner, or CRP.
As their name implies, our CRPs act as regional hubs for Good360 where local agencies and charities can obtain product donations to run their operations and serve their specific communities. These items include personal hygiene products, office and school supplies, clothes and shoes, kitchen and home goods, and toys.
Strategically located in regions across the country, these CRPs allow us to massively amplify our impact by serving thousands of nonprofit organizations.
But AZ Goods has grown beyond even a typical Good360 CRP. In 2020, at the height of the pandemic, the nonprofit began operating as one of our three critical Regional Operating Centers, or ROCs. Think of a ROC as a souped-up version of a CRP, with more warehouse space, more manpower and more ability to break down and sort through truckloads of donated goods into manageable quantities.
Read our previous blog post to learn how these ROCs allow us to better serve our nonprofit partners by making our supply chain more efficient.
In operating as a Good360 ROC, AZ Goods has been able to expand its impact way beyond the original vision of the Sunshine Acres' founders. That's because each ROC aims to serve hundreds of nonprofit organizations in a geographic region spanning some 250 square miles, while facilitating the movement of thousands of pounds of donated product each week.
These donations go to help Arizona nonprofit organizations of all kinds, including food kitchens, group homes for women and children, homeless shelters, and veterans assistance programs.
"We felt that creating this relationship with Good360 was an excellent extension of the mission that my grandparents had when they started Sunshine Acres," said Bryan Humphrey, Vice President of SADC Operations. "Now we can help a lot more children and families in need."
As they have done with Sunshine Acres, the Humphreys want to rely exclusively on private donations to support AZ Goods. This way, the local nonprofits that use AZ Goods can forgo paying the nominal administrative fees that are typically required to access the donations. (Find out why Good360 charges admin fees for donations.)
"In our conversations with the nonprofits in our area, we've learned the needs are big and their incomes are small," Humphrey said. "We believe the future of AZ Goods is working together with the community and businesses to fund the admin fees so it doesn't cost the nonprofits anything to get these products."
AZ Goods is planning on hosting a series of fundraising events to raise this money, including a fashion show in January.
In close partnership with Good360, AZ Goods wants to expand its reach so that it can help as many families and their children as possible.
"We are completely agnostic as far as which nonprofits we can help," Humphrey said. "If there is a need and they are doing good work, we want to help them, whether they're working with the homeless, refugees or people with addiction. We want to get these products into the hands of nonprofits that need them."