17 Nov

How Your Nonprofit Can Better Reach Every Generation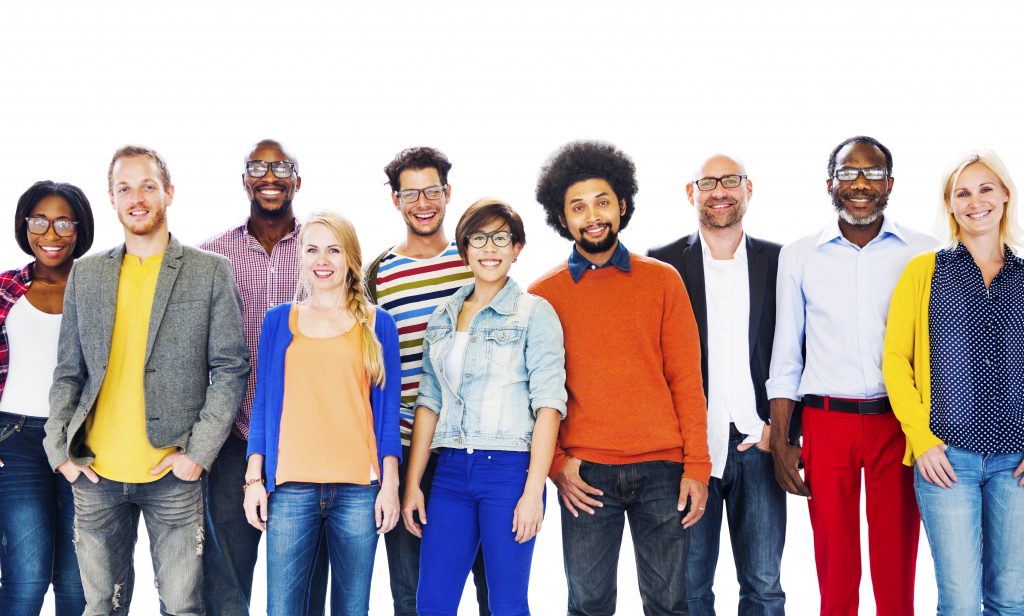 "Generational marketing" seems a bit gimmicky—until you realize how critical it can be to your marketing efforts.
If your nonprofit isn't thinking about your marketing along generational lines, it's a missed opportunity. Here are some ways to take advantage of the motivations and preferences across these key cohorts:
Boomers (ages 58-76, in 2022)
When you consider how to market to the Boomer generation, two words should come to mind: direct mail. Baby Boomers respond better to direct mail than any other marketing channel, according to research from the Blackbaud Institute. The good news is that direct mail significantly outperforms email, generating 8-9 times the amount of donations per year.
But don't count Boomers out in terms of social media. In fact, they are heavy users of Facebook, which is trending older not younger these days. Lastly, know that Boomers remain the most generous generation in terms of donation dollars.
Generation X (ages 42-57)
This cohort represents 20% of the U.S. population and are considered "most likely to fundraise on behalf of a cause, make a pledge, and volunteer their time to an organization," according to Nonprofits Source.
Crowdfunding is big with this generation. Nearly half of Gen X donors are enrolled in a monthly giving program, and 45% donate to crowdfunding campaigns, says Nonprofits Source. Many nonprofits already leverage some sort of peer-to-peer giving platform, but it's definitely worth considering if a large portion of your potential donors are among this generation.
Millennials (ages 26-41)
This is the Digital Generation—the first to grow up alongside the explosive rise of the Internet, mobile phones and social media. As such, they are extremely comfortable with the mobile web and would much rather text than answer their phones. If you're looking to reach this cohort, you better make sure your website looks and works great on mobile devices. Additionally, consider tools like text-based marketing and text-to-donate platforms.
Of course, a big social media presence is a must for this crowd. But Millennials are notoriously suspicious of any kind of marketing that seems inauthentic. They value transparency and accountability. They want to support mission-driven organizations. They want to be brought into the story of your organization in a very real way. One of the best examples of a Millennial-oriented nonprofit is charity: water, which has leveraged mission-driven storytelling to perfection.
Generation Z (ages 10-25)
Finally, we get to the most recent generation. These are kids who are still in school or just out of college. They are the most educated, most racially diverse and most gender-fluid generation. Read our previous blog post to get a deep dive into marketing to Gen Z as a nonprofit.
Gen Z is seeking solutions for the biggest issues of our time, including climate change, racial injustice, poverty, and lack of healthcare. They are inspired by big, ambitious ideas. Their primary goal is to make a positive impact on society. They value deep experiences over transactional interactions. 
Gen Z is more likely to be on TikTok and Snapchat than Instagram or Facebook. Like Millennials, they're glued to their phones. As such, your messaging needs to be short, concise, and convincing. Video-based marketing is where you should focus if you're trying to reach this generation. 
The bottom line
Generational marketing is important for every nonprofit. But don't make the mistake of thinking that there are hard lines in terms of how each generation will receive your messaging. There is plenty of overlap and blurring between the cohorts. What works well for one group is likely to work well for another. For example, optimizing your website for mobile users will help you reach every generation, not just Millennials.
The key is taking advantage of multiple channels and different kinds of media and messaging to cast a wide net as you spread the good word about your nonprofit.