20 Jan

How to Solve the Rising Problem of Retail Returns for Good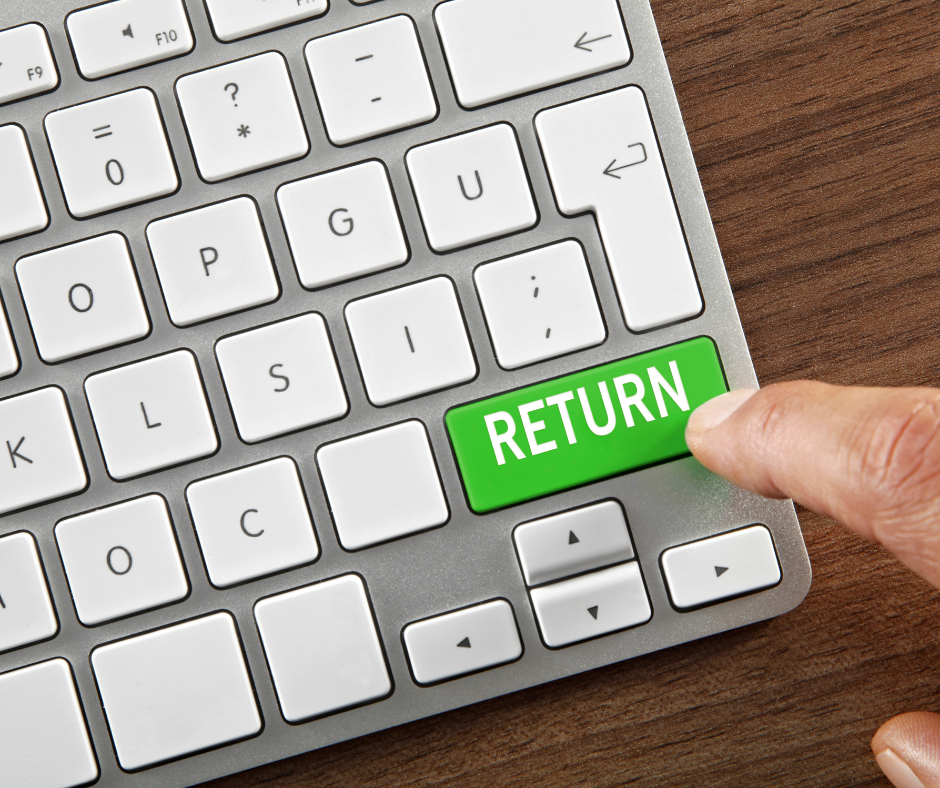 There's no question that online shopping has made it easier for consumers to get what they want without ever leaving home. With a few clicks on the computer or a mobile device, products can magically appear at your doorstep only days later.
But like with so many of our modern conveniences, there's a significant downside—namely, the enormous amount of waste generated and resources expended to process the billions of dollars worth of customer returns every year.
It's estimated that returns generate nearly six billion pounds of waste globally each year. Many returns do get a useful second life as liquidated inventory or donated products, but much of it simply ends up in landfills. This waste adds to the already massive carbon footprint of used items that get tossed out every day by consumers and businesses. Recently, our CEO, Matt Connelly, appeared on CNBC to discuss this alarming trend.
A waste problem that's only getting worse
The volume of customer returns is growing to record levels.
In its annual report on shopping returns published this January—the biggest month for returns because it follows the busiest shopping season of the year—UPS estimates that it will process more than 60 million return packages during its peak shipping season (Nov. 14 through Jan. 22). This represents an all-time high for the shipping giant and 10% more than it handled the year prior.
One in 4 Americans (27%) said they expected to make a return during the holiday season, and 21% made a return even before Christmas, according to a survey conducted by UPS.
All together, U.S. customers return approximately 3.5 billion products annually. But only about 20% of those items are actually defective. What's driving a lot of returns is simply buyer's remorse, customers using their homes as dressing rooms, and in some cases, fraud.
According to the National Retail Federation, American consumers returned an estimated $428 billion in merchandise to retailers in 2020, accounting for approximately 10.6 percent of total U.S. retail sales. While overall returns remained steady, online returns more than doubled in 2020 from 2019, the trade group said.
Making reverse logistics more sustainable
In the retail industry, the process of getting a return back from a customer is called reverse logistics. Increasingly, retailers are taking a more strategic approach to their reverse logistics, looking for ways to reduce waste and cost. It's the new frontier of sustainability.
That's where Good360 can help. We can work with companies to keep more returns out of landfills by considering ways that their products can be reused and/or refurbished, and making them available as donations for qualified nonprofits and charities.
With decades of experience in logistics and the infrastructure to support the movement of massive amounts of goods, Good360 is the ideal partner for companies who are seeking ways to be more strategic and sustainable about their customer returns. We have a number of donation programs, such as our Retail Match Program, that are excellent vehicles for upcycling returns that can't be resold for any reason.
Our work in disaster recovery also opens up other opportunities for businesses to make better use of customer returns as these products can help survivors rebuild and furnish their homes after a disaster.
As more companies put a greater focus on Environmental, Social and Governance (ESG) goals, they're also taking a critical look at their reverse logistics. At Good360, we're prepared to help businesses and brands reduce waste, optimize their customer returns, and increase brand affinity—all while lifting up people and communities in need.