11 Nov

How to Make the Most of GivingTuesday Every Year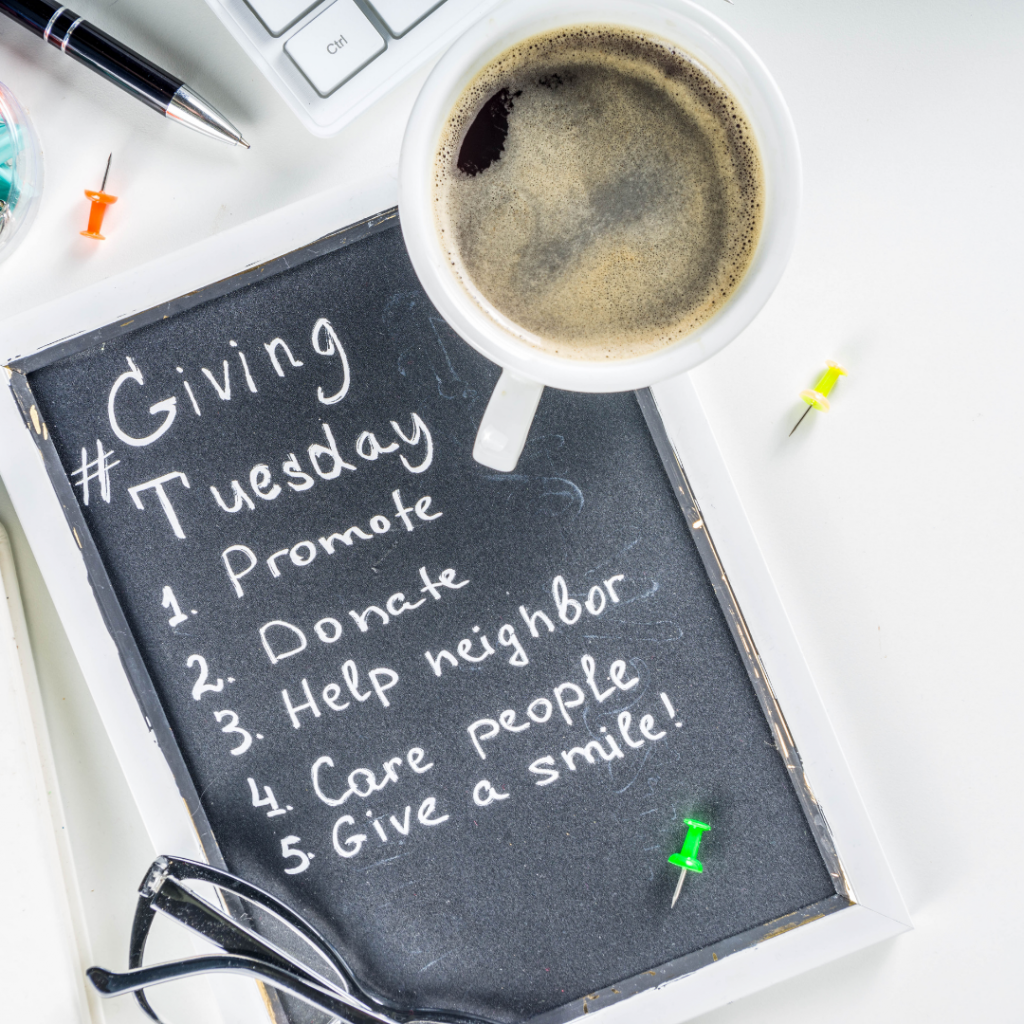 Since its founding in 2012, GivingTuesday has grown into an enormous, one-day donation bonanza for charities all over the world.
The event has become so successful that you simply cannot ignore it if you're in the nonprofit sector.
In the midst of an unprecedented pandemic, GivingTuesday notched a record-breaking year in 2020. Nonprofits in the U.S. raised an incredible $2.47 billion from nearly 35 million people on GivingTuesday, December 1, 2020. That represents a sizable increase of 29% from 2019.
This year, GivingTuesday lands on Nov. 30. Ideally, you will want to plan your campaign a month or two in advance. In this article, we'll be offering tips for making the most of your GivingTuesday this year and in any year, so you can apply some of these strategies to future campaigns.
Find ways to welcome new donors
GivingTuesday attracts an incredible influx of new prospects. In fact, the event brings in twice as many new donors compared to a typical end-of-year nonprofit campaign, according to research conducted by Classy. It also generates three times more donations than a typical day during disaster relief, and over 13 times more than a typical day for the average nonprofit. A whopping 75% of one-time donations made during GivingTuesday are from first-time donors.
This means you should be thinking about how to introduce your organization and cause to a fresh audience. Make it easy for them to learn about your nonprofit and to engage with you, such as suggesting a smaller donation amount or recurring contribution.
Create different entry points for donations
Here's another fascinating fact about GivingTuesday donors, according to Classy: They are 60% more likely to give multiple times on that one day compared to other donors, and 150% more likely to give multiple times in one day than on other days during end-of-year fundraising.
To take advantage of this amazing frequency, consider offering more than one way to contribute to your cause. Along with one-time donations at various levels, you can highlight monthly, quarterly or annual contributions (perhaps tied to donor birthdays). Also consider non-monetary ways to give, such as signing up for volunteer work or in-kind donations. Offer different donation vehicles, including cash, stock and even cryptocurrency. Many donors will be thinking about making year-end contributions as tax write-offs.
And don't be shy about emailing your list more than once during this special day.
Leverage personal fundraising platforms
Peer-to-peer fundraising platforms have become hugely popular in recent years for good reason. They allow nonprofits to turn supporters into individual ambassadors who then promote the cause to their own social networks. Research also shows that GivingTuesday donors are more open to these sorts of personal fundraisers.
To maximize this kind of campaign, you should make it as easy as possible for supporters to spread the good work of your organization. Give them plenty of shareable content to work with so they can build their own mini-campaigns. This might include fact sheets, infographics, personal stories, photos, videos and pre-written social media posts.
Put it all on one page
GivingTuesday will be a busy day with all kinds of nonprofit organizations making their appeals. Don't make your potential donors go hunting around for your GivingTuesday content. Make it very clear on your website and social channels what your organization is doing for this day of global giving, and get donors in and out as simply as possible.
One effective strategy is to create a one-stop digital destination devoted to your GivingTuesday campaign. This is where your supporters can learn about your campaign, share it with their friends and, of course, contribute to the cause. It should all happen in one place.
Focus on donor retention
Since you'll be bringing in a lot of new donors on GivingTuesday, you'll want to think about how to keep engaging this audience in the future so they'll keep supporting your organization in new and different ways.
The good news is that Classy has found that "new donors acquired through Giving Tuesday are more likely to engage in different campaigns over the next year, than donors acquired via other events." GivingTuesday brings them in, but you need to give them reasons to stay.
Don't miss this golden opportunity to capture donors that are primed to give. A lot of the hard work has been done for you already because of the huge buzz around GivingTuesday. Now you just need to funnel donors through your digital doors and make it easy for them to contribute, and then nurture that relationship for the long haul.
Good luck on your GivingTuesday campaign!
Support a Community Redistribution Partner
Good360 connects donations with our network of more than 100,000 vetted nonprofits to help close the need gap to open opportunity for all. Our Community Redistribution Partners (CRPs) amplifies our overall impact by redistributing donations to other organizations in their area. This holiday season, many are participating in GivingTuesday campaigns. Learn more about their programs below: 
Native American Heritage Association
Mission: 
Their mission is to make sure Native Americans living on the Reservations in South Dakota have food on their tables, heat in their homes, proper clothing and any basic life necessity needed on a daily basis.
Location: 
Rapid City, South Dakota
Campaign: 
Since 1993 Native American Heritage Association has been serving the Native Americans on the poverty stricken Reservations in South Dakota. They provide food, holiday meals, heating assistance, and basic life necessities. They have been a 4-star charity with Charity Navigator for 17 years and 97% of their total budget goes towards our programs. Support their general operating costs by giving this holiday season. 
Link to give: 
https://www.naha-inc.org/donate/ 
Role Models of America
Mission: 
Their mission is to provide support to families in need. They supply clothing, food in disasters and medical shipments to families in need through the generous donations of Americans helping Americans.   
Location: 
Spring, Texas
Campaign: 
Role Models of America's Resource Warehouse provides aid and support for families, singles and seniors through the nonprofits in their community. In order to serve people in need, the organization requires equipment that adds to the efficiency and effectiveness of their operations. This GivingTuesday, they're raising funds to replace a critically needed forklift.
Link to give: 
https://momsagainsthunger.churchcenter.com/giving/to/charity-warehouse-forklift 
Santa Claus Inc. 
Mission:
The mission of Santa Claus, Inc. is to provide critical services to youth in the Inland Empire by empowering children through year-round and seasonal programs.
Location: 
San Bernardino, California
Campaign: 
Proceeds will ensure that 40,000 vulnerable children across the Inland Empire receive Christmas gifts this year through Santa's signature Christmas Distribution Program happening this December. 90% of all donations go directly to children in need. SCI is brings together retail giants, volunteers, and 100+ community distribution partners to provide mass scale poverty alleviation across the region. Today, SCI programs disseminate more than more than $5 million dollars worth of new childhood products to an average 200,000 impoverished children each year. 
Link to give: 
Stardust Non-Profit Building Supplies
Mission: 
Stardust provides quality reclaimed materials for reuse.
Location: 
https://stardustbuilding.org/gifts-in-kind/ Glendale, Arizona
Campaign: 
Stardust is raising money to support their gifts in kind program, which distributes usable materials back into the community to support those in need. For every $1 invested in their program $116.50 worth of usable materials goes back into the community. Stardust's Gifts In Kind program supports over 400 nonprofit agencies in Maricopa County and touches the lives of over 200,000 individuals and their families every year. It is through these community service programs and partnerships that Stardust is able to serve a wide range of individuals from young to elderly, all living at or below the poverty level.
Link to give: