26 Aug

How to Dramatically Improve Your Disaster Giving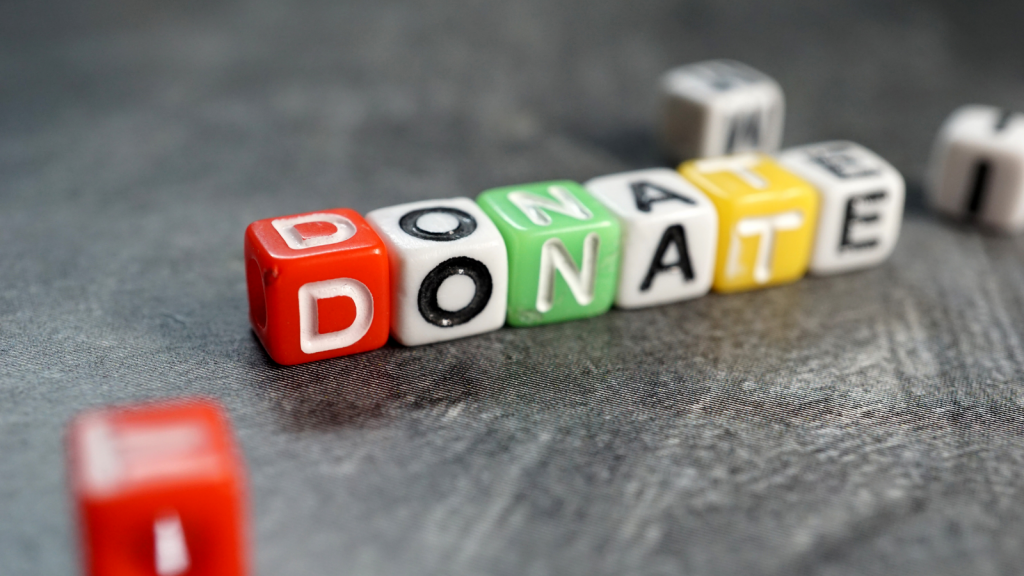 In recent years, we've endured a slew of record-breaking catastrophes, including Hurricanes Harvey, Maria, and Irma, the worst wildfires on the West Coast in decades and, of course, the once-in-a-century COVID-19 pandemic.
Driven by climate change, the frequency and severity of extreme weather events only seems to be getting worse. The dire report from the UN's Intergovernmental Panel on Climate Change (IPCC) should terrify anyone who's paying attention.
All of which underscores the great importance of preparing for and responding to disasters. However, our current approaches to disaster giving need a lot of help. Disaster relief, for example, made up just 2 percent of corporate giving in 2016 — most of it for immediate disaster relief. Research shows that an estimated 60 percent of goods typically sent in response to a natural disaster are inappropriate or otherwise go unused.
Here are some best practices that will help guide donors, especially those in private enterprise, toward more effective disaster giving.
Think about resiliency, not just immediate relief
It's natural to see images of devastation on TV and have an immediate, emotionally driven urge to "do something." But this often leads to unintentional consequences, poor planning and unwanted donations. For example, one California community was inundated with 50,000 sticks of deodorant after a devastating wildfire. Disaster relief experts call this the "second disaster."
To avoid wasteful giving, take the long-term view when planning your disaster response. Many disaster-hit communities are flooded with donations in the first days and weeks of a catastrophe, but they are left to fend for themselves in the months and years to come. 
Shift your giving from a reactionary approach to one that's focused on creating resiliency. Consider how you can help a community build back even stronger than they were before the disaster. This is what we at Good360 call Resilient Response.
Understand that you're not the expert
The most effective giving campaigns are done in unison with partners who know the lay of the land — they understand the affected communities intimately and know the best ways to help. Usually these are established NGOs that have "boots on the ground." Don't try to go at it alone.
In a study of corporate disaster giving, countries that received a larger share of aid from "locally active companies" rather than more distant sources recovered faster and more fully after a natural disaster — up to 145% better than their counterparts.
"The more favorable impact seems to be in settings where companies have their feet on the ground and already have local capacity," says Michael Useem, a University of Pennsylvania researcher and one of the studies' coauthors.
One major reason for this phenomenon is that the challenge of disaster recovery often comes down to a matter of logistics — getting help where it's most needed — not just funding. So working with local experts who know how to navigate the disaster zone is critical.
Be flexible with your grant giving
During this pandemic, many private foundations discovered something that NGOs have long known: Cash is often the best gift of all. That's because cash grants — with no or few strings attached — give nonprofits the greatest flexibility to respond to a disaster as they see fit.
(Read our blog post on how cash grants have helped Good360 respond to the pandemic better.)
When you allow your funds to be used where they are most needed, you're making a bigger impact at the end of the day. In fact, you might consider allowing NGOs to use the funding beyond the particular disaster you're hoping to address if you know it will allow their good work to make a bigger overall impact. In this way, you're also helping to support resiliency for the long haul. 
Lean into your core competencies
From experience, we have seen that the most effective and genuine disaster response initiatives happen when corporate donors tap into their best assets and provide relief in a way that aligns with their brand values. 
For example, Tempur Sealy, a long-time Good360 partner, has a mission to "provide transformative, restful sleep" to its customers. The company has joined Good360 in aiding thousands of families who find themselves unable to afford a new mattress in the aftermath of a hurricane or tornado — and therefore, they've been unable to get a good night's rest. A new, high-quality mattress can certainly be transformative under these circumstances.
When considering what products you want to donate, start with the products you're most familiar with, which may be sitting right there in your own warehouse. Then make sure that they are a match for the needs on the ground.
Ultimately, what we're all trying to do in the disaster response community is to make a bigger impact and help as many people in need as possible — while limiting the amount of resources that are wasted in the process.
Contact Good360 if you're in a position to contribute to a disaster response effort now or in the future. We would love to strategize with you to improve your disaster giving. Contact us here.