08 Apr

How Sustainability Can Drive Disaster Response and Recovery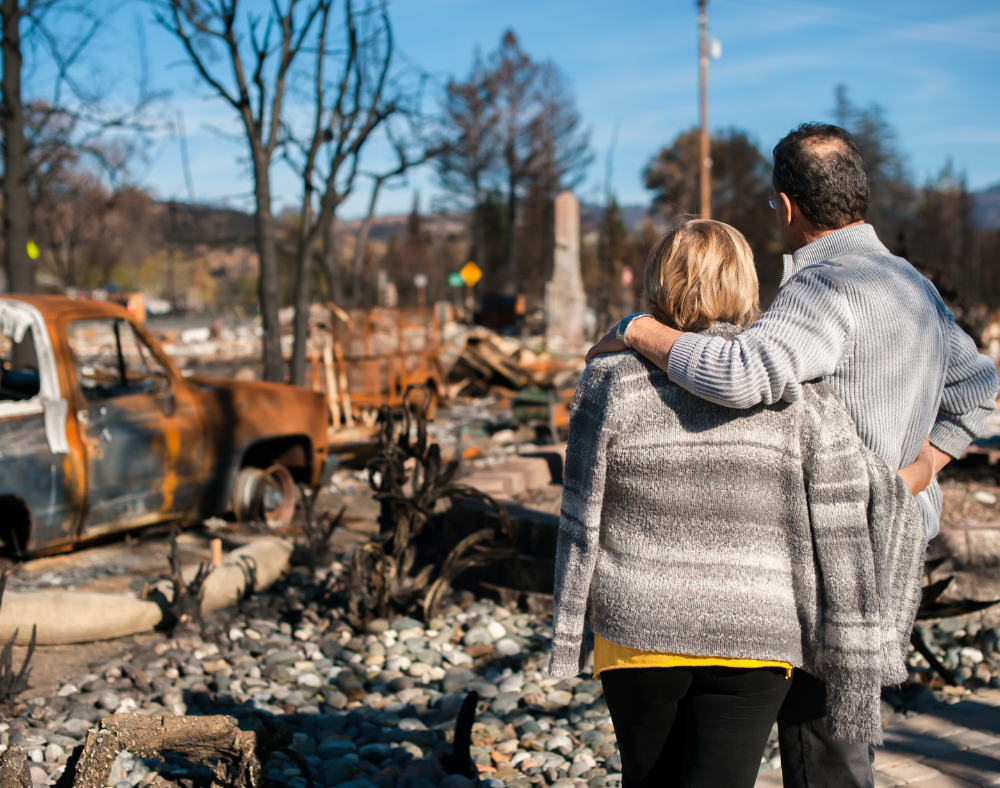 Environmental sustainability and disaster recovery are intricately linked. Yet, more often than not, they are siloed from one another.
But as severe weather events become more frequent and more destructive around the globe, experts are increasingly considering how the environment is affecting our response to natural and humanitarian disasters—and how sustainability can play a critical role in creating more disaster-resilient communities.
This is an especially relevant topic in April as we observe Earth Day. The theme for this year's celebration is "Invest in Our Planet." 
Incorporating sustainable practices and strategies into disaster response is surely an investment in the future, as they help to create greener economies and stronger, healthier communities for everyone. Here are some ways to start:
Consider how environmental initiatives can be linked to resilience
Sustainability is more than a buzzword. It's really about improving and maintaining the natural resources that people rely on to survive and thrive. Disaster recovery essentially shares the same goal—to create more resilient communities for the long haul.
They intersect when improving the environment also helps disaster-prone areas become more resilient and better able to recover from future catastrophes. One example is the use of "nature-based solutions" to reduce the risk posed by floods, wildfires, landslides and other hazards.
FEMA defines nature-based solutions as "sustainable planning, design, environmental management, and engineering practices that weave natural features or processes into the built environment to promote adaptation and resilience." These solutions leverage the natural environment to reduce flood risks, improve water quality, protect coastal property, restore and protect wetlands, and more.
For example, the Massachusetts Water Resources Authority has spent $130 million over the past two decades on nature-based solutions, according to FEMA. These improvements have protected 22,000 acres of watershed that drains into nearby reservoirs. By contrast, a water filtration plant would have cost $250 million to build and $4 million annually to maintain.
Read FEMA's excellent guide on this topic, "Building Community Resilience with Nature-Based Solutions," for more information.
Improve existing disaster response practices to increase impact, cut waste
Research shows that some 60% of donations given in the immediate aftermath of a disaster are wasted because they are not appropriate or not necessary. The influx of unwanted donations into a disaster zone can create its own problems—what experts have called "the second disaster."
Additionally, the vast majority of giving happens within the first six weeks of a disaster. But as media coverage and public attention subsides, so do the donations. This lopsided approach leaves communities starving for funding and resources that are critical for their long-term recovery, which can last years or even decades. 
In its current form, disaster giving leaves quite a few shortfalls. At Good360, we have been advocating a different kind of approach that helps address some of these shortcomings. Our Resilient Response initiative encourages corporations to rethink their disaster recovery strategies to be more focused on building long-term resilience, aligned with the actual needs of affected communities, and more proactive rather than reactive. So far, more than 65 major companies have signed our pledge.
Resilient Response dovetails with sustainability because by making disaster recovery more effective and less wasteful, we are preventing a lot of unwanted donations from ending up in landfills—not to mention saving the resources needed to collect, ship and distribute them. And when we can convince some of the largest corporations in the world to follow suit, we are able to achieve measurable and significant results.
Foster cross-sector collaboration whenever possible
One reason why sustainability isn't more often part of the conversation when planning for disaster response and recovery is because the right people don't have a seat at the table.
In developing your disaster response initiatives, consider including the perspective of experts who can help your organization think through the environmental factors and implications.
One excellent place to start is EHA Connect, a unique digital tool that "allows environmental actors to get involved in the disaster management space and humanitarian actors to mainstream environmental considerations in preparedness, response and recovery," according to its website. The U.S. Climate Resilience Toolkit is another great resource.
At Good360, we have been gathering a variety of voices from across the corporate, nonprofit, and scientific sectors as part of the Good360 Disaster Recovery Council. Our aim is to foster innovation and creative thinking in disaster response, including coming up with sustainability-focused solutions.
Investing in our planet starts today 
Every Earth Day is an opportunity for all of us to pay more attention to what's happening to the only place we call home. Those who work in the disaster response space understand the urgency as the effects of climate change become increasingly evident—more and bigger disasters with greater chance of devastation. 
At Good360, we want to do our part to make the necessary investments and come up with the best solutions.