14 Oct

How Nonprofits Can Use Ecommerce to Grow Revenue and Brand Awareness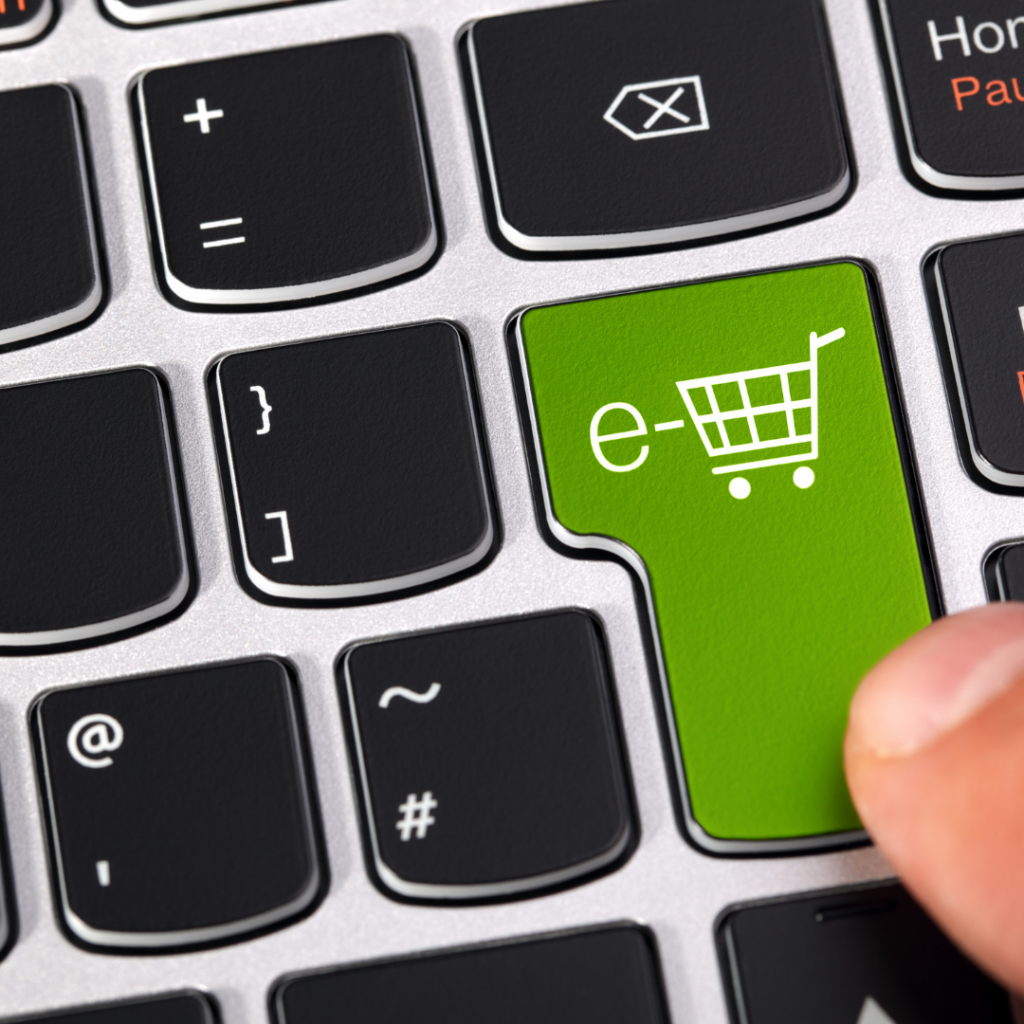 The world of ecommerce has exploded. 
You can now buy virtually anything online and have it at your doorstep in days. More and more brands are going "direct to consumer." Meaning, they are bypassing traditional retail channels like department stores and selling directly to customers via online stores.
While the for-profit sector is certainly sold on ecommerce, nonprofits have been slower to embrace it.
But they should. Dipping your toe into online selling doesn't have to be a scary venture. At Good360, we've been an early adopter of ecommerce and know the enormous potential there for nonprofits. (Visit our online catalog to see how we give charities and nonprofits greater access to donated goods.)
Getting started isn't as hard as you think
Selling anything online used to be a huge hassle. Not anymore. There are a multitude of platforms that you can now use to quickly get an online store up and running. 
Our recommendation is to start with Shopify. It's easy to use, reliable and affordable. Payments, inventory management, store design, web hosting and customer management are all integrated into a single platform.
Better yet, with Shopify, no one on your team needs to know anything about coding. It's a simple drag-and-drop web builder. The platform offers pre-built templates, including free options, so you're not starting from scratch.
Be sure to check out the Shopify for Nonprofits page. And don't forget to ask about their discounts for nonprofits.
If you absolutely don't think you can handle creating a store on your own, there are plenty of freelancers and agencies that you can hire affordably to help you.
Be strategic about starting an online store
But before going through the mechanics of building your store, step back and consider your strategy first. How will an online store help your organization? What would you sell and why? How will you produce or procure the inventory that you will need?
Are you looking to add an additional income stream or want to increase brand awareness, or both? Are you looking to support a specific fundraising campaign or initiative? Who will be tasked with running the store?
You'll have a better chance at success if you understand first how ecommerce will fit into your overall organizational goals. 
How some of the best nonprofits are using ecommerce now
For inspiration, let's take a look at some of the best and brightest nonprofits tapping into the potential of ecommerce.
Oxfam International, the UK nonprofit focused on alleviating global poverty, has operated an online shop for years. The organization sells high-quality second-hand items, ethically sourced goods, collectibles and one-of-a-kind products from celebrity donors. 
It's a fantastic online store with an excellent assortment of apparel, home goods and gifts. Of course, all proceeds benefit the nonprofit's anti-poverty initiatives while the online store raises Oxfam's overall brand visibility.
The takeaway: As much as possible, provide a shopping experience that's on par with what a for-profit brand might create. Admittedly, this is difficult to do on a typical nonprofit budget but that's the goal!
Best Friends Animal Society, which endeavors to create a world without homeless pets, runs an online store packed with — you guessed it — pet accessories and pet-inspired gifts.
In addition to producing some great looking merchandise like t-shirt and hoodies, Best Friends is even doing collaborations with other brands to raise awareness. For example, the store is currently promoting collaborations with Con.Struct (a hip streetwear brand) and PAWZ (whose mission is to save dogs from kill shelters).
The takeaway: Increase brand awareness (and revenue!) with branded merchandise. Use your store as an opportunity to solidify brand partnerships. Lean into your mission by selling relevant products that serve your audience.
First Book is a nonprofit social enterprise committed to elevating educational opportunities for children in need. So it makes a lot of sense that its online store sells mostly books, and at discounted prices from retail. The store also sells school supplies and activity kits. There's even a section for members to order free books.
The takeaway: Whenever possible, sell products that are highly relevant to your specific audience. It's the best of both worlds when your products reinforce your brand mission and benefit your customers.
Every nonprofit should at least explore ecommerce
Getting into ecommerce may not be the right fit for every nonprofit organization, but in a world where every dollar counts, it's an additional income stream that you should seriously consider. 
The most nimble nonprofits are embracing an entrepreneurial spirit and taking lessons from the for-profit sector. Ecommerce could turn out to be one of your most successful marketing and revenue opportunities yet.