21 Mar

How Mattel and Good360 Team Up to Make Play Possible for Kids in Need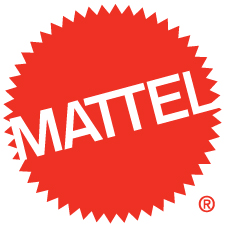 Recall the most memorable toys of your childhood and chances are at least some of them belong to the Mattel family: Barbie and American Girl dolls, Hot Wheels and Matchbox cars, and Fisher-Price toys, among them.
The top toymaker in the world, Mattel operates on the belief that every child has a fundamental right to play – a right that the United Nations itself has endorsed.
Along with the millions of toys that it sells, the company supports that vision of universal play through the work of the Mattel Children's Foundation and its other philanthropic endeavors.
The foundation's role is to uphold and extend Mattel's "legacy of inspiring wonder and bringing play experiences to children all around the world," according to executive director Nancy Molenda.
"Our mantra is that kids rule our world," says Molenda, a 22-year veteran of the company. Everything that we do focuses on our mission: imagining a world where every child gets to play."
For years, Mattel has partnered with Good360 to bring that imaginative world to life for children in need. In 2018 alone, Mattel donated more than $2 million worth of toys through Good360, helping to serve more than 230 nonprofits.
"Working with Good360 allows us to fulfill and uphold our mission to get toys into the hands of as many children as possible," Molenda says. "When nonprofits call us asking for in-kind donations, we want to find a way to say yes, and Good360 helps us achieve that. Through this partnership, we're able to reach all of these smaller nonprofits in a way that wouldn't be possible on our own."
In January, the company collaborated with several other Good360 partners to bring 15,000 toys to children in Puerto Rico, as their families struggle to recover from the historic devastation of Hurricane Maria in 2017.
On a smaller scale, Mattel toys have found their way to numerous nonprofits in our network. Last year, the company donated 100 Barbie dolls to Kids Korna, which helps youths facing violence and abuse in Chicago.
"The Barbie dolls empowered [our] young girls, encouraging them to be creative and use their imaginations," according to an impact story submitted by Kids Korna. "This donation means so much more than just a doll. It is an escape for young girls growing up in a less than ideal environment."
Barbies also played an important role for a donation that went to Emergency Infant Services, a Tulsa, Oklahoma-based nonprofit organization meeting the basic human needs of infants and children under six years old whose families are in financial crisis.
"Lacking access to the basic needs is not only hard for the obvious health reasons like malnourishment and infections, but it also takes a mental toll on the families," the organization says. "When we can give a new toy like a Barbie to our families, we get to see the child's face light up with joy and the parent's face fill with excitement for their child. The families are so appreciative to have a toy that matches how special and deserving their children are, and the children are thrilled to have a popular, new item that makes them feel like everybody else."
It's stories like these that show how the power of play can be transformative, Molenda says. From in-kind giving to employee volunteerism to grant making, Mattel sees play at the heart of everything that it does.
In 2018, the company donated over $7.2 million in toys to organizations that serve children as their primary focus. Additionally, some 2,500 employees donated over 6,500 hours to organizations serving children during volunteer activations that the company affectionately calls "Play Dates."
Also in 2018, Mattel hosted its first ever "Global Day of Play," in which more than 1,000 employees organized play experiences for more than 5,500 kids at 28 Mattel locations around the world.
According to Molenda, the company sees kids as "our heroes and our inspiration, helping us to see possibilities everywhere. They're the reason we make wonder happen every day, to inspire dreams of epic proportions."
It's this heartfelt vision that has kept Molenda working at Mattel all of these years, rising from a company event planner to leading the Mattel Children's Foundation.
"It's an unbelievable gift," she says, "to head up Mattel's philanthropic arm and do more good for kids every day."
Register with Good360 to become a part of our Circle of Good that includes companies, charities and individuals working together to make the business of giving simpler, more efficient and more effective.