14 Dec

How Good360's Community Redistribution Partners Massively Amplify Our Impact

We affectionately call them "mini Good360s."

They are our Community Redistribution Partners, or CRPs. They are among the largest, most trusted, and well-run organizations that we work with, occupying an elite status within our network of more than 60,000 nonprofit partners.

As their name implies, CRPs mirror our own model of distributing needed goods from corporate donors to qualified nonprofits. Each CRP has the capacity to serve hundreds of nonprofits in its regional vicinity, usually by operating a "nonprofit store" where agencies can "shop" for office supplies and furniture, paper goods, clothing, small appliances, cleaning supplies, and other non-perishable items for a nominal administrative fee.

With approximately 30 CRPs spread throughout the country, we are able to amplify our reach and help thousands of nonprofits without having to individually service each one.

"Our collaboration with our CRPs is critical to the success of our mission," said Alexandra Shaw, Good360's Senior Manager of Nonprofit Partnerships. "Because they run their own operations and are able to touch so many nonprofits in their area, it's a much more flexible and efficient way for us to get goods directly to the communities that need them most. We leverage their close relationships with local nonprofits to increase our overall impact."

In this next year, we are inviting a number of additional CRP organizations to join and benefit from our network of corporate partnerships. We'll also provide additional opportunities for current CRPs to receive more product from us so they can increase the ways that they're serving their communities.

To qualify for CRP status, interested nonprofits must have: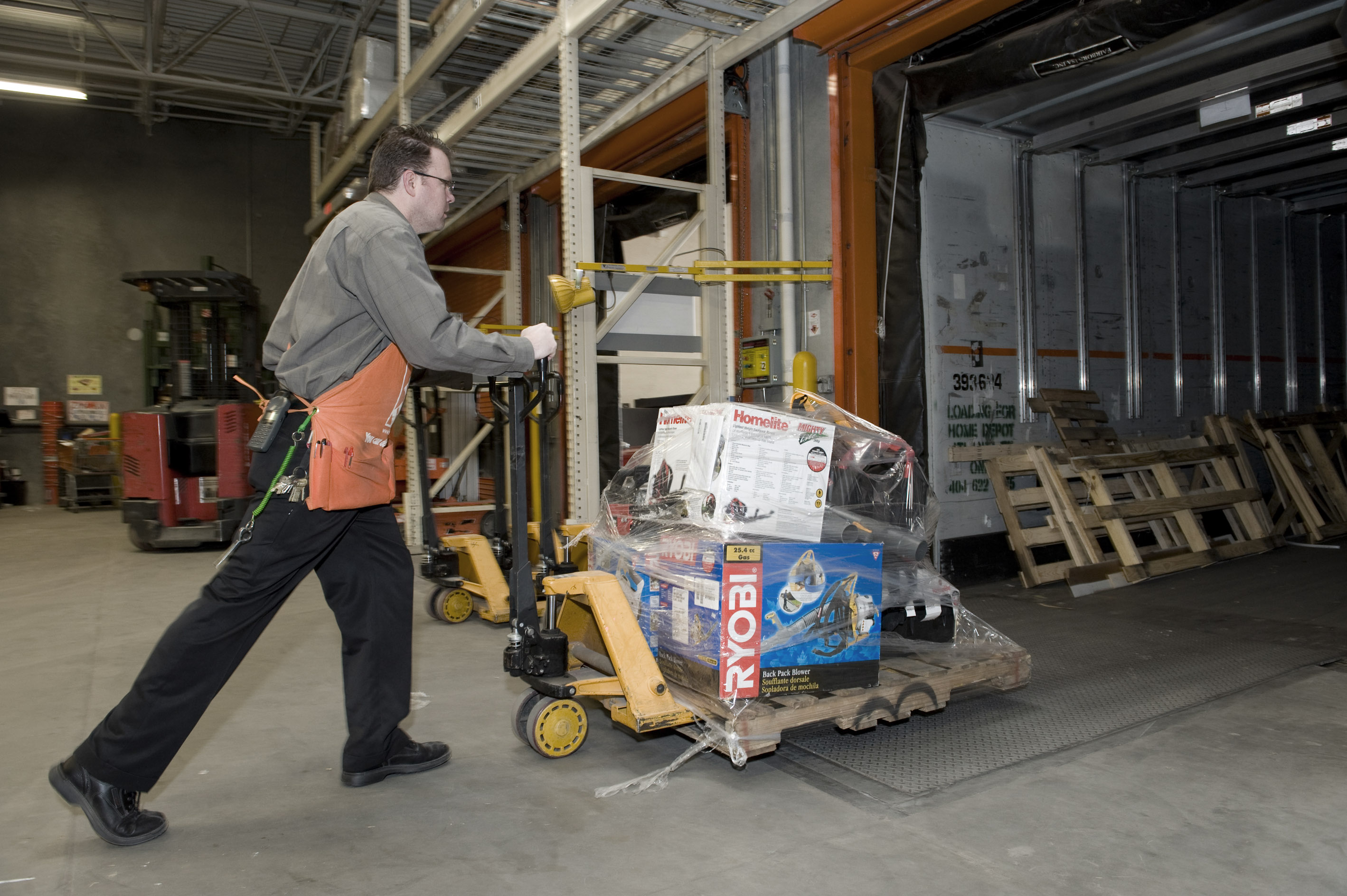 At least $50,000 in annual revenue (although many of our CRPs typically have much bigger operating budgets)

Access to a large warehouse (at least 5,000 square feet) that can accommodate deliveries from a 53-foot trailer

Enough staffing to unload semi-truckloads of product at a time and efficiently redistribute these items to up to hundreds of other nonprofits
Toward the goal of strengthening our current network, we recently collaborated with three of our CRPs to host open-house events at their facilities. With marketing help from our team, these events gave each CRP an opportunity to raise its visibility within its local community as well as to introduce their nonprofit partners to the Good360 model.
The open house at ReSource in Cincinnati was a big success, attracting at least 50 people from some 38 local agencies.
"We distributed four times the amount of product than we usually do," said ReSource CEO Christie Brown. "More than half of the products that day went to nonmember agencies just being introduced to us, and two new members have already signed up after attending the open house."
With a focus on donated office furniture, ReSource has helped nearly 2,000 nonprofits stretch their dollars by getting the inventory they need to run their organizations at severely discounted prices. The only nonprofit resource center of its kind in the greater Cincinnati region, ReSource estimates it has saved nonprofits over $40 million since 1986.
Recently, the organization obtained a grant to set up and open a "general store" within its warehouse to showcase other products besides large furniture pieces to its nonprofit customers.
"We're known as a source for furniture from local corporate donors," Brown said. "The products we get from Good360 really expands the breadth of what we're able to offer our community."
In Austin, Texas, we co-hosted a reception and warehouse tour at the Christian Compassion Center (C3), which has been operating as a CRP for the past three years. Nonprofits from as far away as San Antonio came out to see what the organization could do for them.
Founded in 2009, the faith-based organization has followed a similar model of sourcing merchandise from national retail outlets and redistributing them to agencies and families in need.
To give a sense of scale, so far this year, C3 has distributed more than $4.2 million worth of goods through October on a tiny budget that is a fraction of that figure.
"The only way we can achieve that kind of effectiveness is through our relationship with Good360," said Mark Wiggins, chairman of C3's board of directors.
In Little Rock, Arkansas, we worked with the Ferncliff Camp and Conference Center, one of our newest CRPs, to host a fun event called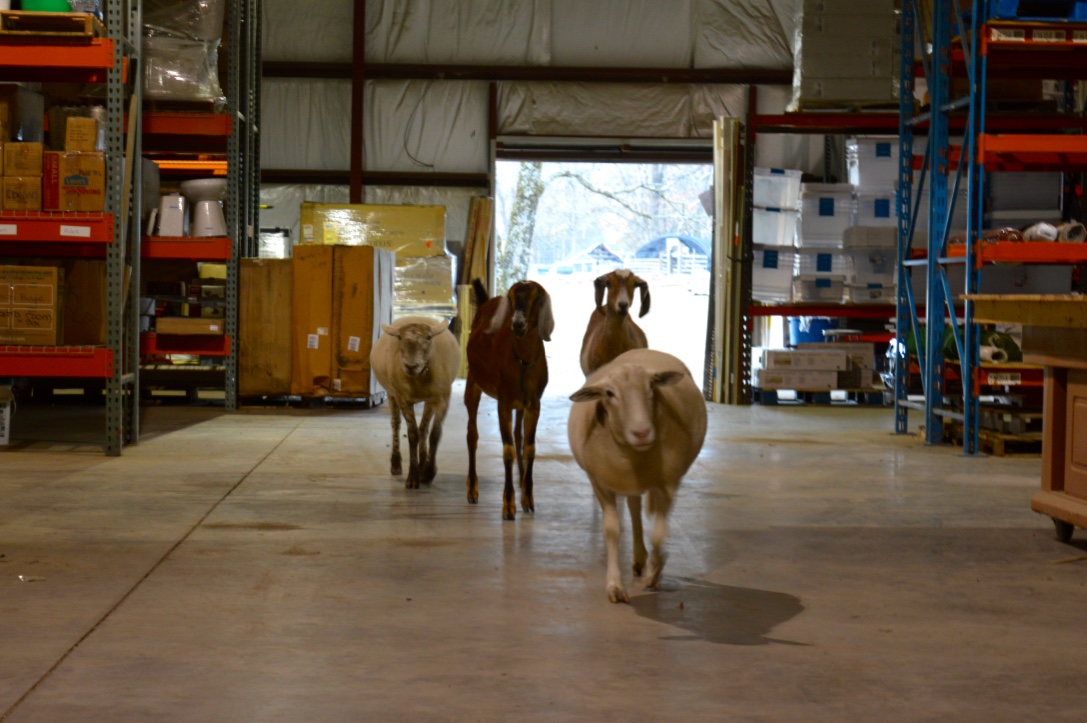 "Floats With Goats." The Ferncliff warehouse just happens to be located on a farm with goats, and attendees were treated to root beer floats with locally made ice cream.
Aided by an online campaign, the event attracted some 50 people and resulted in at least six times the amount of product that gets moved through the warehouse in a typical day.
One of the biggest benefits of our CRP program is the ability to give nonprofits access to goods that they wouldn't normally be able to obtain on their own, Shaw said.
"To find the variety and number of goods that they can find at a single CRP warehouse, nonprofits would need to do "a lot of pavement pounding," she said.
"It takes a lot of time and effort to go out and get these product donations," she said. "Most of these nonprofits don't have the logistics to receive large truckloads of products either. And if they buy these products at retail, they don't have the purchasing power to get the best deals. So the CRPs fill a huge need for nonprofits to be able to get the products they need to run their operations at pennies on the dollar."
If you're a nonprofit organization that is interested in applying to become a Community Redistribution Partner, please contact Alexandra Shaw at ashaw@good360.org.