20 Dec

How Good360 Responded to Disasters in 2022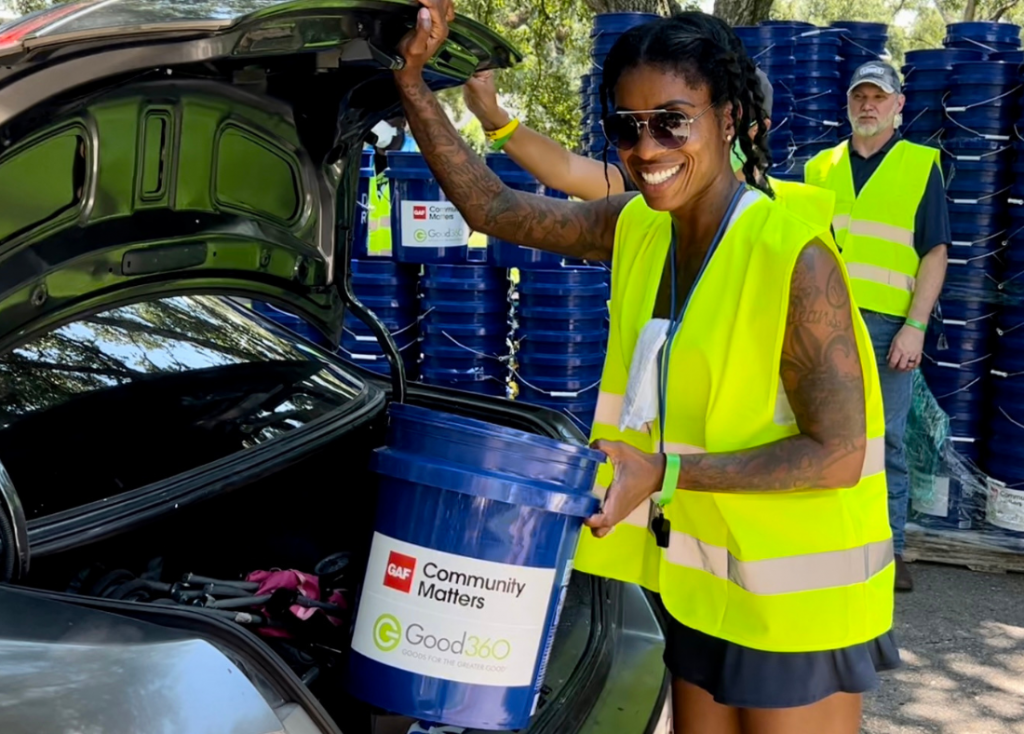 In 2022, the United States experienced 15 billion-dollar weather and climate-related disasters—well above the historical average of seven such events per year.
This year's extreme weather events continues a trend we've been seeing since 1980 of more and more billion-dollar natural disasters.
Not only are we experiencing an increasing number of disasters with the ability to produce a billion dollars or more in losses, the time between these events is shrinking. There were just 18 days on average between billion-dollar disasters—compared to 82 days in the 1980s. Less time between major disasters means less time and resources for communities to recover and prepare for the next catastrophe.
The pace of disasters also means it was a very active year for the disaster recovery team at Good360.
In all, our organization distributed more than $115 million in critically needed products to help close the need gap for communities affected by disasters in 2022. We responded to 25 disaster events this year, including active events and long-term recovery efforts. Some highlights include:
Historic devastation in Kentucky
The state of Kentucky kept us busy this year. First, a string of deadly tornadoes hit the western part of the state in late 2021. Working with local government agencies and nonprofits, we distributed $4.7 million worth of donated goods to aid affected families.
Then, in July, the Kentucky River swelled to record heights and flooded numerous communities along its banks. We worked with nonprofits on the ground to distribute more than $1.8 million to help rebuild lives.
Hurricane relief at home and abroad
The first major hurricane of the 2022 Atlantic hurricane season, Hurricane Fiona devastated large swaths of Puerto Rico. More than a million homes applied for FEMA aid. While media coverage quickly moved on, the disaster remained in our radar. Good360 committed more than $3 million worth of donations to help support survivors.
Closer to home, Hurricane Ian struck Florida in late September as a Category 4 monstrosity—the deadliest storm to strike the state since 1935. The hurricane was blamed for the deaths of at least 150 Americans and losses in excess of $50 billion. Working with local nonprofit partners, Good360 responded by distributing more than $1 million in needed goods to aid impacted communities.
An intersection of disasters in Jackson, Mississippi
In late August, severe storms led to flooding along the Pearl River. The flooding caused the largest water treatment plant for the city of Jackson to stop the treatment of drinking water indefinitely. The flooding issues exacerbated pump problems at the city's treatment plants, leaving some 150,000 residents without adequate drinking water.
We responded to this disaster by working with our donors to provide thousands of bottled water and hygiene kits to those impacted in the area.
Millions of refugees flee after Russia invades Ukraine
On February 24, 2002, Russia invaded Ukraine, sparking the largest refugee crisis since World War II. In all, nearly a quarter of Ukrainians have left their homes during the conflict. By late May, the number of refugees had reached 8 million.
The crisis led to the largest disaster response for Good360 this year. We distributed more than $75 million in donated goods to help Ukrainian refugees and other displaced people fleeing the war's devastation.
Disaster recovery done thoughtfully
Our approach to disaster recovery remains the same: Get the right goods to the right people at the right time. This is not as simple as it sounds, but it's necessary to prevent the kind of waste we see in almost every major disaster. (Read our blog post on the do's and don'ts of disaster giving to learn about the best practices for donating goods.) Donations received and distributed through Good360 are properly handled so that they go directly to people in need at the most appropriate stage of a disaster.
We always work hand-in-hand with nonprofit partners on the ground who have an expert understanding of the needs of the impacted community. Together with our corporate donors, we are ensuring that disaster giving becomes more strategic, more thoughtful and more impactful in every way.