22 Apr

How Good360 Partner Ferncliff Incorporates Sustainability Into Virtually Everything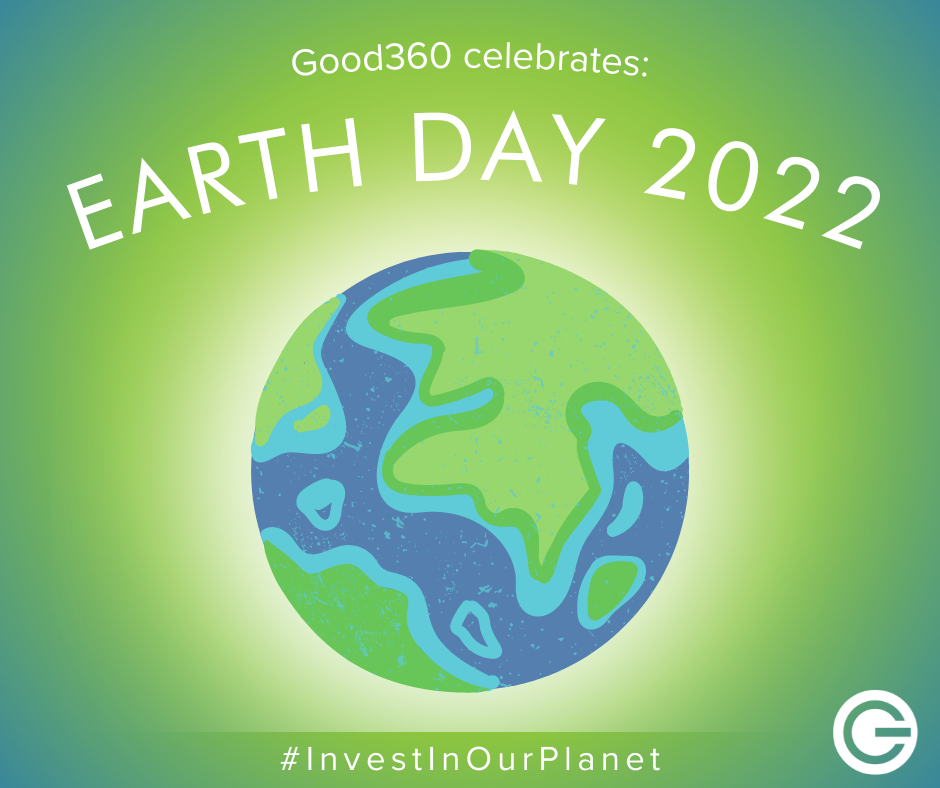 While you're at Ferncliff, it's impossible not to appreciate the beauty and wonders of the natural world.
After all, the renowned camp and conference center is situated in the middle of 1,200 stunning forested acres about 15 minutes outside of Little Rock, Arkansas, surrounded by towering pines, shimmering lakes and streams. It's a serene, magical place for adults and children alike.
Not surprisingly, environmental stewardship has been part and parcel of the Ferncliff experience since its founding in 1937.
A longtime Good360 Community Redistribution Partner (CRP), Ferncliff offers a shining example of how nonprofit organizations can incorporate earth-friendly practices into their day-to-day operations—even if their core missions aren't centered on environmental sustainability.
Read on to be inspired by the organization's dedication to limiting its carbon footprint and making the most of its resources, as we continue our celebration of Earth Month.
Make sustainability a piece of every program
Ferncliff runs numerous programs, but is best known for its summer camp that welcomes 1,600 kids each year, a retreat and conference center, a nature preschool, a disaster assistance center, and the Good360 community redistribution center, which it calls "Sharing the Goods."
Whether hosting a retreat for corporate executives or serving lunch to preschoolers, Ferncliff ensures that there's always an element of environmental education, recycling, and sustainable resourcing involved. This approach is embodied in an ethos that Ferncliff calls GEM—Green, Entrepreneurial and Missional.
"Everything that we do has to help people care for themselves, care for each other, and care for the earth," says Rebecca Roetzel, Ferncliff's mission and outreach director. "We're always demonstrating the message of sustainability, no matter what program we're running."
Among the many environmental practices you'll see at Ferncliff are:
Geothermal heating and cooling units in lodging facilities

All carpet made from recycled carpet tiles

Highly energy-efficient AC units, windows and lights

Food waste collected for composting that is used by the working farm

Sheds and bridges built from recycled materials, including an old trailer truck

Stack wood cabins

made from trees damaged from storms around the camp

Solar panels on multiple buildings

An

Eco Center

that is one of the largest straw bale walled structures in America

A Garden of Reuse that upcycles everything from bathtubs to kitchen sinks into planters to grow crops
Many of the items that end up getting recycled originally came from Good360 donations.
"We use Good360 products everywhere at camp," Roetzel says.
All of these environmental initiatives have won Ferncliff well-deserved recognition. In 2014, it won the "Sustaining the Rock" award and was recognized as Little Rock's "greenest" non-profit. In 2016, it became Green Camp certified.
Leverage every opportunity to raise environmental awareness
Since Ferncliff welcomes so many visitors each year, it has somewhat of a "captive audience." This gives the center an enormous opportunity to promote its environmental stewardship and leave guests with a sense of awe and appreciation for the natural resources that surround them.
This is where its Sharing the Goods program plays a big role, says Roetzel. Like other Good360 CRP warehouses, the 10,000-square-foot redistribution center at Ferncliff serves various local agencies, from transitional homes for women to youth charities.
Not only does the Ferncliff CRP serve community members, it also becomes a teaching tool to show people the value of diverting excess products from landfills and collaborating with corporations to promote sustainability.
"We want to educate them to be more responsible consumers and pay more attention," Roetzel says. "We hope we are planting the seeds so people will live more critically and more locally, and realize they can make a difference by voting with their dollars. They really leave the warehouse with eyes wide open."
Of course, one of the biggest opportunities for education happens at camp when young people flood the grounds. In one program called Meal of Simplicity, campers eat only a very simple lunch of rice and beans to understand the imbalance of global resources. Additionally, the waste on each camper's plate is weighed, and campers are incentivized to keep the entire camp's waste to under two pounds for two meals in a row.
There are also numerous other lessons on how the natural world works and our role in protecting it.
"If these kids aren't exposed to (nature)—they don't know the names of the trees, they don't understand the relationship between this animal and that animal—then they can't take care of it," says Joel Gill, Ferncliff's executive director. "So that's a really big part of what we want the kids to get out of our program."
What Ferncliff is doing serves as a model for other nonprofit organizations. Consider how to incorporate environmental stewardship in everything that you're doing, no matter how small. Every bit counts. It starts by paying more attention and asking for more attention for this place we call home.