19 Nov

How Good360 Can Maximize Year-End Planning for Nonprofits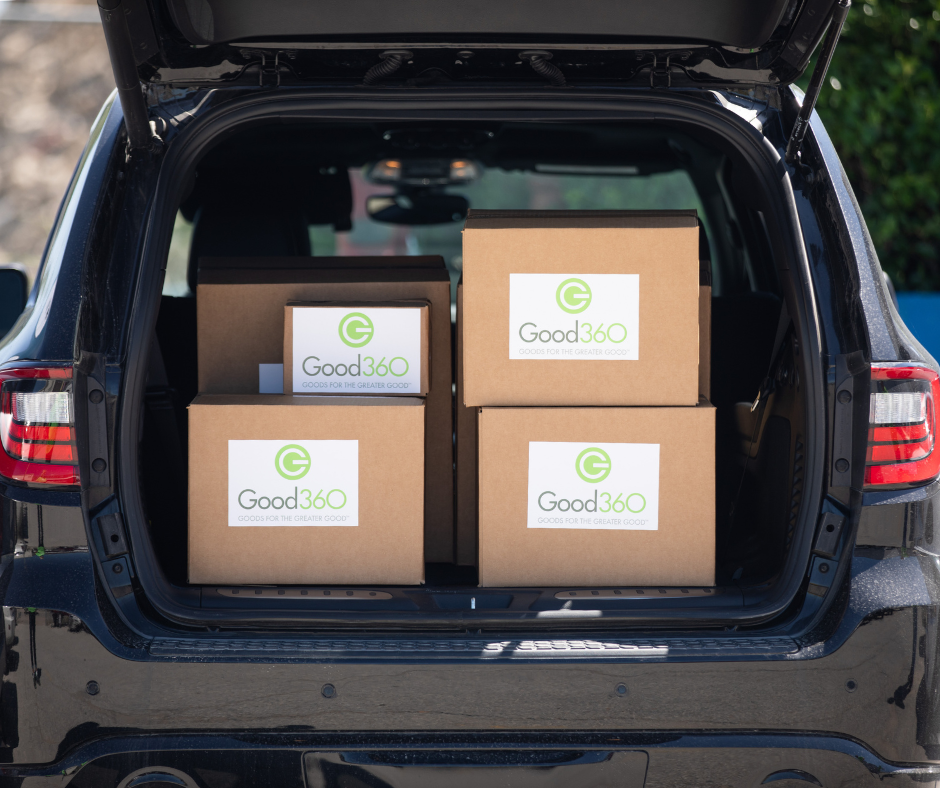 The last quarter of the year is a hectic time for most nonprofits. You're probably in the middle of your biggest fundraiser all year. You're preparing your budgets for next year. You've got staff vacations and long holidays to juggle.
But taking the time to be deliberate about your end-of-year planning will not only help you close out the year successfully, but it will also set you up well for a fresh start in January and beyond.
Thinking ahead to 2022, we wanted to offer you ways that Good360 can help you better achieve your goals and make the most of your donation dollars.
Use up any budget or grant surpluses
As Dec. 31 approaches, you should take stock of any grants or donor guidelines that require your nonprofit to spend the allocated amounts within the calendar year. These "use-it-or-lose-it" provisions can sneak up on you and leave you scrambling to spend the money productively.
Likewise, you may have budget surpluses that need to be spent before the next quarter begins. Not spending funds that were previously budgeted could put you in a tough position later with your board or leadership team when you come asking for more in 2022.
Consider taking advantage of Good360's online catalog. For registered nonprofits, we offer access to thousands of donated goods from major retailers and brands. Get office supplies, laptops and small electronics to help your team do more. You can also request products in other categories such as apparel, home goods and school supplies that you can use to serve your community.
Not registered yet? It's free to get started!
Be prepared for all seasons
The holidays are fast approaching. Perhaps your organization needs toys to donate to kids and teens, or items to put into holiday goody bags to give away. Maybe you need a shipment of warm winter clothes and jackets to hand out.
You can find all kinds of seasonal products in our catalog. Think ahead to what you'll need beyond December and January. For example, we have a selection of items for babies and new moms that could go into a Mother's Day donation event. For the coming summer, you can consider requesting sporting equipment and other recreational items.
Please note: If you don't see any items that would work for your event, keep checking our catalog as our inventory changes quite frequently.
Plan ahead for donation requests
As you are putting together your 2022 budget, consider how Good360 will fit into your events or programs for the coming year. We charge nominal administrative fees to cover our shipping and handling costs when you request donated products from us. These fees allow us to serve our nonprofit partners better because we are able to deliver products in manageable quantities straight to your door.
By setting aside funds to cover these admin fees, you can request the products your organization wants and needs without waiting for board or executive approval, ensuring that you get the items before they're gone from our catalog. Planning ahead also makes it more likely that you can benefit from our bulk donations.
In addition to accessing our online catalog, you should consider participating in our other donation programs, which allow nonprofits to get products by the truckload, straight from retail partner locations such as Walmart Superstores, or from our Community Redistribution Partners.
Pre-order supplies for the year ahead
Supply chains everywhere are challenged. Inflation is on the rise. You never know when a disaster might hit your area.
All of these factors make pre-ordering products a smart idea. By ordering ahead and storing needed goods, you can respond more effectively when disaster strikes or when it's simply harder to get the things you need to serve your community.
We offer palletized product donations (or even products by the truckload) so you can get a large quantity of goods sent to your warehouse.
For many organizations, one of the biggest lessons from the COVID-19 pandemic was the need to plan early and plan often for the unexpected. We give charities and nonprofits easier access to donated products that allow them to stretch their dollars and accomplish their missions more effectively. By planning early for your product needs, you can leverage Good360 to help you better serve your community.