29 Apr

How Good360 Can Help Take Your Company From CSR to ESG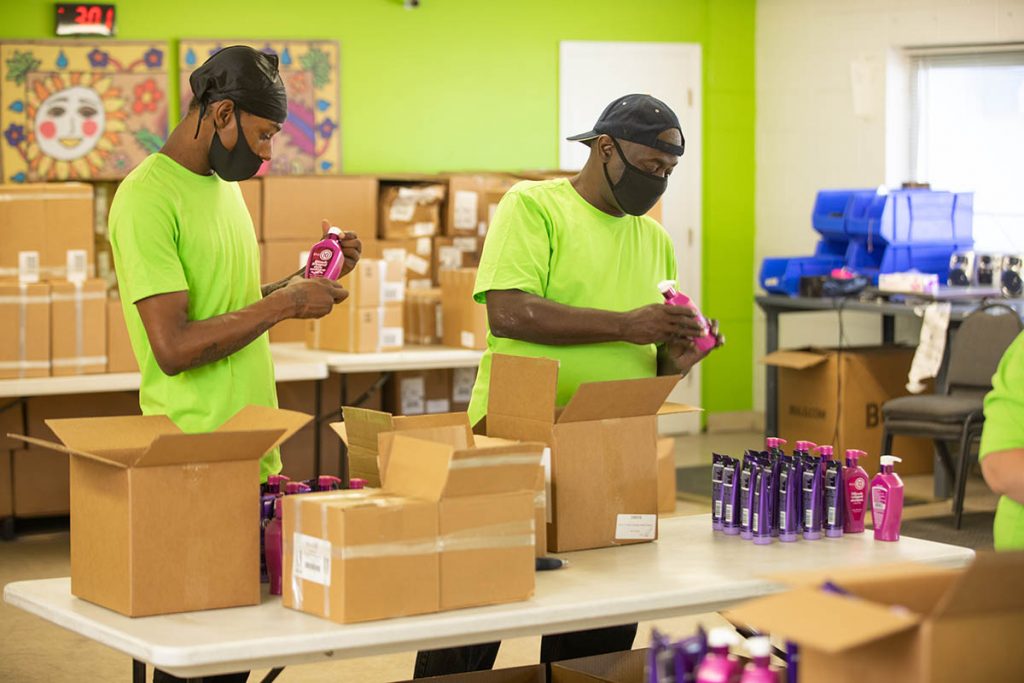 Corporate social responsibility (CSR) began taking shape in the 1970s when the concept of a "social contract" between companies and society was introduced.
The movement accelerated in the 1980s when consumers started demanding that companies do something about the environmental impact of their business operations.
Today, CSR is a widely embraced practice. But the movement has faced criticism because some CSR efforts have felt more driven by public relations than actually making a lasting and measurable impact. At its worst, CSR became a marketing tool.
This kind of criticism has prompted many companies to increasingly focus on Environmental, Social and Governance (ESG) issues. While similar to CSR, an ESG framework has one key difference: It is much more measurable. An ESG approach relies on hard data to quantify the impact and outcomes of a company's social and environmental practices.
Here's an easy way to think about it: CSR is about creating accountability within your organization. ESG aims to collect and measure metrics related to your business objectives, using data that are relevant to investors and other stakeholders.
To put it simply, ESG moves CSR away from a "feel-good" approach to one that is concretely tied to the company's core operations.
Partnering with Good360 on your ESG goals
At Good360, we can wholeheartedly support this shift toward ESG initiatives. We have long advocated for companies to be more thoughtful and strategic with their giving. In fact, we believe Good360 can directly empower companies to deliver on their ESG goals. 
By partnering with us to maximize how product donations are used in their philanthropic campaigns, we can help organizations address various areas under an ESG framework, including:
Reducing waste in their supply chains

Making their reverse logistics more efficient

Treating employees better and keeping them engaged

Creating more resilient communities

Improving sustainability in the face of climate change

Being more efficient with resources overall

Practicing more transparent and ethical leadership
While you are likely working toward many of these goals in your CSR program, turning them into ESG objectives requires more accountability, standardizing measurement and showing how they are embedded in your business strategy.
Before ESG, a corporation might have been satisfied with a CSR initiative that simply encouraged product donations. But now, companies should be looking for ways to quantifiably measure the impact of their in-kind contributions in terms of improvements in environmental impact, sustainability, social impact and governance.
For example, here are several companies that have partnered with Good360 on their donation programs and how those partnerships have driven specific ESG metrics.
Advance Auto Parts
Through its Driving Hope Program, Advance Auto Parts (AAP) partners with Good360 to divert excess automotive products from landfills and waste facilities by donating them to automotive skills-building nonprofits and vocational programs. 
"We diverted over 1 million pounds of excess automotive parts and supplies from disposal in
landfills and instead donated these goods to 58 local nonprofits to support educational training for aspiring mechanics, many of whom learn their trade by providing low-cost repair services to low-income community members," AAP said in its 2020 Corporate Sustainability and Social Report.
Read more about this award-winning program in our blog post.
Williams-Sonoma
The home goods giant recognizes that extending a product's life is the best way to avoid filling up more landfills.
"In 2019, we accelerated our investment in the circular economy, piloting new recycled collections and collaborating with Good360 to donate 734,000 lbs of returned or unsold products to local nonprofits," the retailer said in its 2019 CSR report.
Amway
The well-known purveyor of beauty products is a long-time Good360 partner. The company's donations help improve the lives of girls and women in need, such as survivors of domestic violence or women who are struggling with homelessness or poverty.
In 2019, Amway's partnership with Good360 "diverted more than 100 tons of product and packaging from landfills, as well as nearly 200 pallets," according to the company's CSR report.
Making your ESG strategy stick
While having hard data tied to business operations is integral to any ESG strategy, creating a purpose-driven culture that is focused on getting real-world results will set up your organization for the most success.
Good360 can help your company create this kind of culture and partner with you to think strategically and creatively about leveraging your product donations to do so.
Reach out to our team to accelerate your ESG initiatives today. Contact us here.