15 Apr

How Good360 and Brooklinen Are Bringing Comfort to Women in Need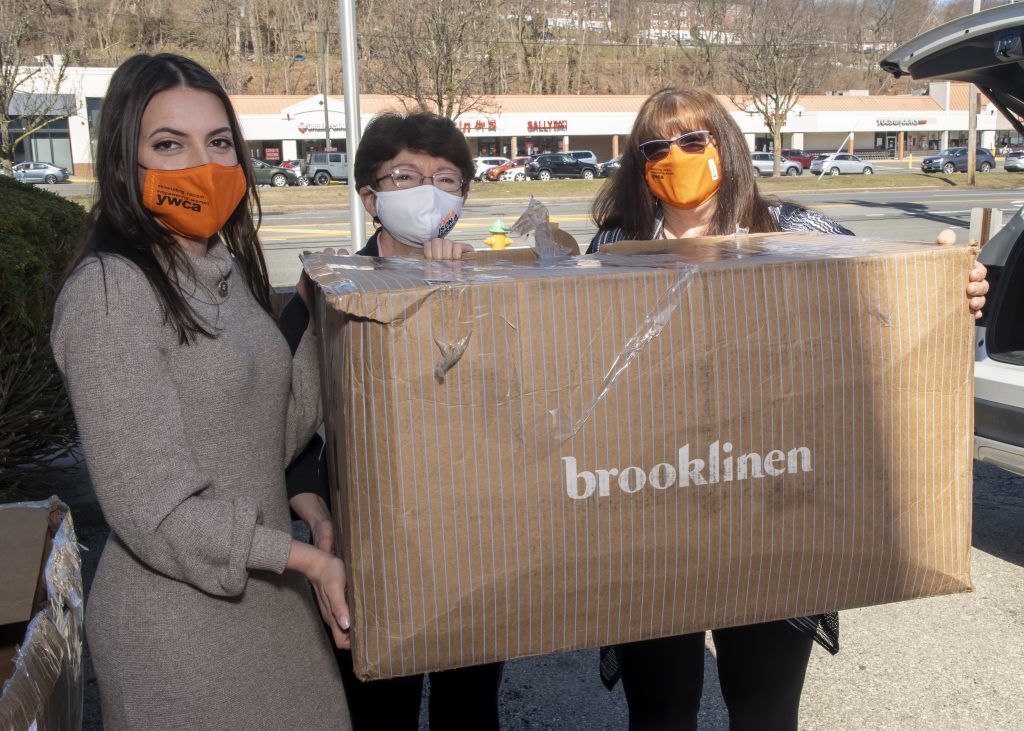 Vicki and Rich Fulop created Brooklinen in 2014 to solve a problem. They wanted to offer beautiful, luxury-grade sheets at an affordable price and deliver them straight to consumers.
Having slept on amazing bedding during a hotel stay, the couple were shocked and horrified to discover later that similar sheets could cost as much as $800.
Since then, Brooklinen has grown exponentially to become a major lifestyle brand. But the company has stayed true to its mission, which says simply: "We want you to be comfortable."
"This idea informs everything from our product development to how we support our team and beyond," said Katherine O'Keefe, Director of Partnerships and Public Relations at Brooklinen. "We're incredibly fortunate to have grown so quickly, and feel it's essential to share our good fortune by giving back to the community and groups in need."
From the beginning, Brooklinen partnered with Good360 to distribute returned merchandise to donation centers around the country. Customer returns are inspected and if they cannot be restocked for any reason, these products are sent to Good360 Community Redistribution Partners (CRP). In turn, our CRPs make these returns accessible as donated product to nonprofit agencies of all kinds.
During Women's History Month in March, in celebration of International Women's Day, Good360 and Brooklinen earmarked donations to support nonprofit organizations that benefit women and families, including women's shelters and other organizations that help survivors of domestic violence.
"We know that women are adversely impacted by housing insecurity," O'Keefe said. "During Women's History Month, we wanted to spotlight how our ongoing partnership with Good360 can help women in need. The reality is that women—especially Black, indigenous and trans women—face greater risk of homelessness and housing insecurity due to longstanding income and resource inequities."
For example, Good360 and Brooklinen teamed up to provide thousands of dollars worth of bedding to United Way of Westchester and Putnam in New York, with all donated product going to four domestic violence shelters. 
"It's going to help us create a calming atmosphere in our shelter so that everyone has new bedding and comforters and pillows and robes to wear to feel safe and secure," said Barbara Turk of Hope's Door, one of the organizations receiving the donations, in an interview with News12. 
The COVID-19 pandemic, which has disportionately hurt women, has only exacerbated the housing crisis experienced by women and communities of color.
According to research from the National Women's Law Center, 41% of Black, non-Hispanic women and 45% of Latinas faced housing insecurity in mid-2020, more than two and a half times the housing insecurity that white, non-Hispanic men face (15%). Those rates increased to 45% for Black, non-Hispanic women with children and 49% for Latinas with children.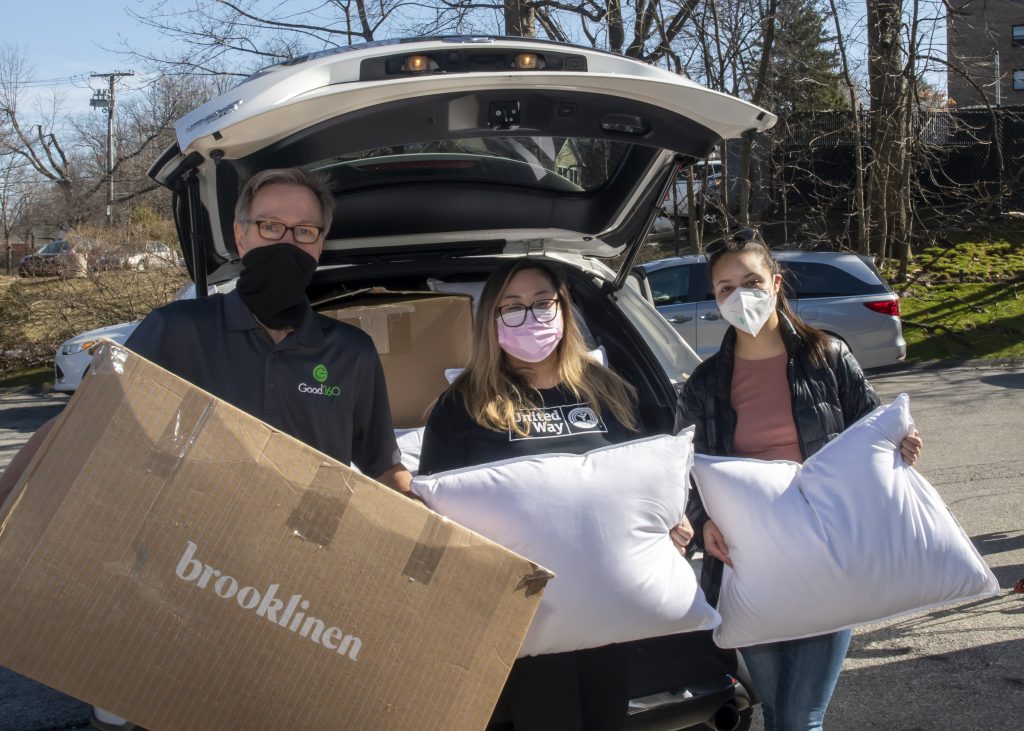 Through Good360's partnership with Brooklinen, nonprofit organizations in our network are getting access to the brand's high-quality bedding, pillows, towels and other home essentials. 
Since establishing our partnership, Good360 and Brooklinen have supported a variety of causes, and products have found their way to numerous communities in need, including:
Serve the People, a ministry in Santa Ana, California, which works to feed the homeless and provide them with medical services. Along with weekly food pantry distributions, the organization has also given away Brooklinen sheets and towel sets to families in need. (Read the story here.)
The Austin Disaster Relief Network (ADRN), which mobilizes more than 175 churches and thousands of volunteers in the Greater Austin area to provide disaster relief. Brooklinen bedding products have gone to many people in need through this organization, including an older woman who was on the verge of homelessness and needed to outfit an empty RV. Read more about Brooklinen donations to ADRN here and here.)
Fort Schuyler Presbyterian Church in New York City's Bronx borough. The church distributed Brooklinen bedding to nearly 300 families who survived two devastating residential fires where most lost everything they owned. One of the seniors said in response: "Thank you very much! I would never have been able to afford new bedding. I really needed this and I'm going to sleep well tonight." (Read the full story here).
Together with Brooklinen, we see many more opportunities ahead to impact the lives of women and other communities that need access to quality goods. A furnished home and a safe, comfortable place to sleep at night is something every family needs, especially when they are in the process of rebuilding after a disaster or other unforeseen event.
"Our longstanding partnership with Good360 allows us to effectively reach communities in need, and provide them with home essentials that instill a bit of comfort in times of strife," O'Keefe said. "We love our work with Good360, and especially the flexible and scalable opportunities to do good that were available when we first opened up shop and as we grow."