22 Sep

How Faith-Based Organizations Can Improve Their Disaster Response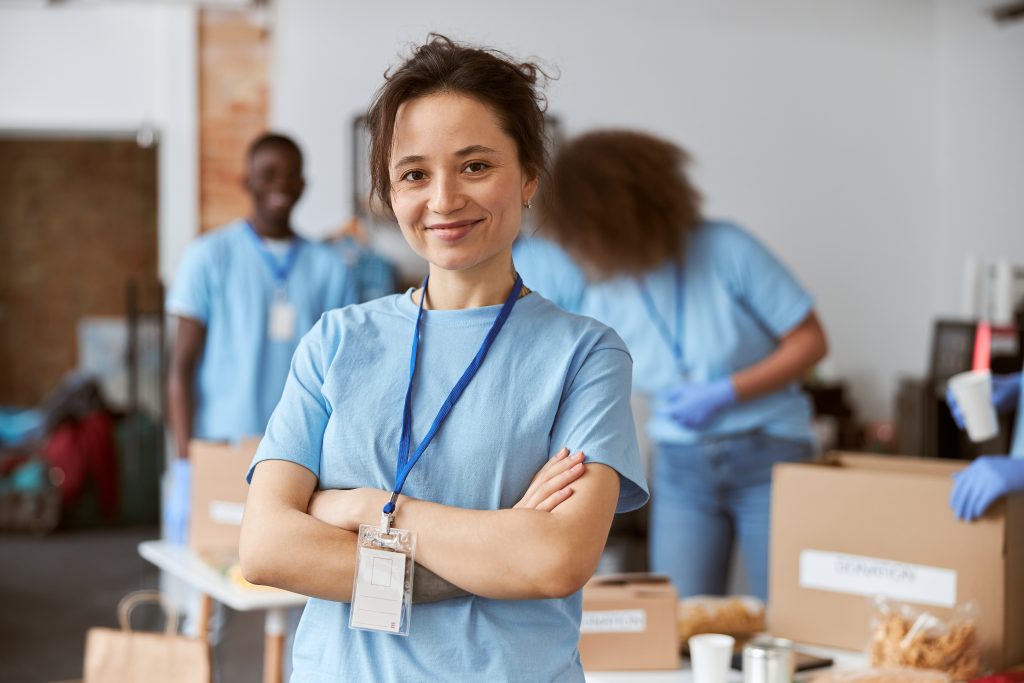 Faith-based organizations (FBOs) have an outsized role in philanthropy, attracting the largest share of donation dollars annually in America.
They are especially active in disaster relief and recovery. When you see media coverage of aid groups responding to a major disaster, domestically or abroad, more often than not they are affiliated with a religious or faith-oriented organization.
In fact, an estimated 80% of the members that make up the National Voluntary Organizations Active in Disaster (NVOAD) are faith-based. NVOAD regularly coordinates with FEMA, the CDC, the American Red Cross and other agencies to provide disaster relief.
Each year, Good360 collaborates closely with FBOs in disaster response and recovery. We see firsthand how invaluable they can be in providing food and shelter, activating volunteer networks, collecting donations, coordinating logistics, and giving emotional and spiritual support to survivors.
Since so much of disaster recovery happens through FBOs, we thought it would be useful here to consider how they can be even more effective, looking at lessons from past disasters.
Focus more on longer-term recovery
In the aftermath of Hurricane Katrina, which prompted a historic level of response from FBOs and community-based organizations, the Urban Institute conducted an exhaustive study of the role of FBOs in the disaster. The investigators found that:
The majority of FBOs provided immediate relief services, such as food, water, clothing, and temporary shelter

In contrast, fewer FBOs provided long-term recovery services, such as housing rehabilitation, mental health counseling, or job training

Less than 50% of respondents provided long-term recovery services, and less than 25% provided child care or job training

Notably, nearly 60% of congregations in the survey did provide sustained housing rehabilitation
Where FBOs really excel is in providing aid in the immediate aftermath of a disaster. The Urban Institute report indicates that there is an opportunity for faith-based organizations to expand the scope of their relief assistance, particularly related to long-term recovery.
At Good360, we see disaster recovery as happening in six distinct stages. As FBOs build more capacity to respond, they might consider how to offer different services in more of these stages.
Create more cross-sector collaborations
The Urban Institute found that two of every three respondents worked with other groups to provide post-Katrina services. However, nearly half reported that the collaborations were new, and another 20% reported a combination of new and old relationships. Most collaborations involved sharing resources such as space, equipment or supplies.
According to the report, secular nonprofits were twice as likely as faith-based groups to work with state or local governments, and only about 7% of FBOs worked with federal agencies. Faith-based organizations (mostly church congregations) were most likely to work with other faith-based groups. On the other hand, nonprofits were most likely to work with other nonprofits.
What these numbers tell us is that FBOs have an opportunity to establish more relationships outside of the "church walls," so to speak. We know that collaboration is critical if we want to make disaster response as effective as possible. By making more of an effort to reach out to government agencies and secular nonprofits, FBOs can amplify the impact that they're already making. Of course, agencies and secular nonprofits have a role and a responsibility to collaborate with FBOs as well.
Know how to find and leverage existing resources in disaster
In the aftermath of Hurricane Sandy, a task force looked at the role of FBOs in providing disaster relief. Their conclusions echoed the findings in the post-Katrina report, especially in terms of the need for improved coordination and communication among public, nonprofit and faith-based organizations. 
The task force also found that "communities with strong social ties were able to better leverage their connections to coordinate relief efforts compared to areas with less social cohesion… The ability to identify and map these types of services and other community assets in advance can help local stakeholders assess needs and source, mobilize, and distribute resources to affected residents in a disaster response."
In other words, having a better understanding of what local services were available greatly enabled FBOs to connect survivors with the help that they desperately needed. As FBOs prepare for future disasters, one of the best things they can do is familiarize themselves with what local and regional services are available to which groups. These resources should be tracked in "asset maps" that are regularly updated and disseminated.
Good360 can be one of these resources for faith-based organizations looking to expand their capacity for disaster response. Register to be a member (for free). This will allow your organization to take advantage of our many donation programs, and improve your ability to provide critical aid in the event of a disaster.