25 Mar

How COVID Has Disproportionately Hurt Women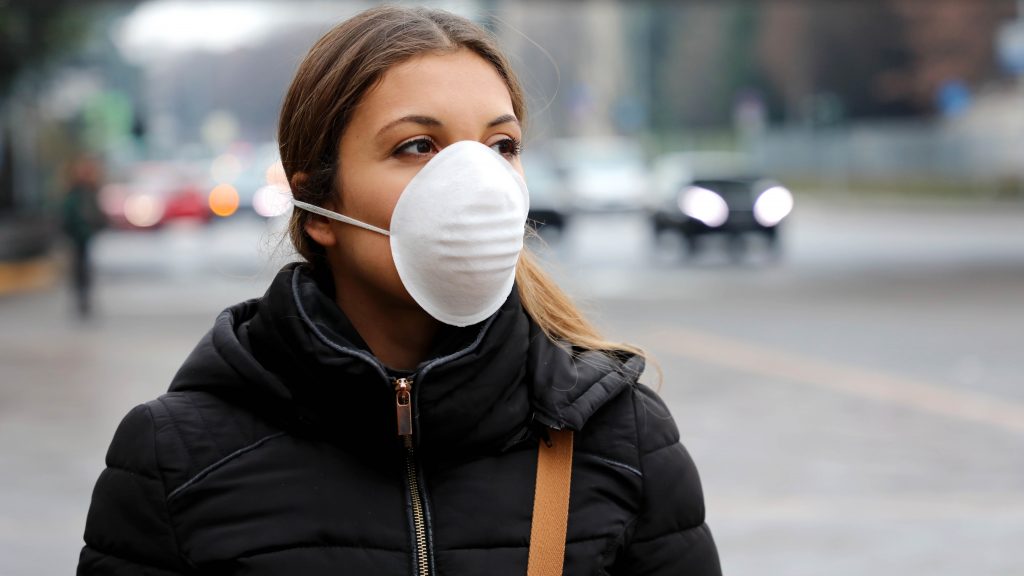 The COVID-19 pandemic may be a once-in-a-lifetime event, but it has underscored stark social and economic inequities that have persisted for decades.
The impact of the public health crisis on women in America and across the globe has been particularly detrimental.
According to a study conducted by McKinsey & Company, women make up 39 percent of global employment but account for 54 percent of overall job losses during the pandemic. By the study's estimation, women's jobs have been 1.8 times more vulnerable to this crisis than men's jobs.
Another survey found that women's average hours worked fell by 19 percent, versus a drop of only 12 percent for men, from February to August 2020. The fact that employment of women dropped drastically compared to men's employment during a recession is historically unprecedented in the United States.
Not just job losses
But female unemployment only tells part of the story. Unfortunately, women are experiencing numerous other negative consequences as a result of the pandemic, including facing greater risk of physical harm:
Even before the pandemic, 1 in 3 women worldwide experienced some form of physical violence, mostly from intimate partners. In the aftermath of lockdowns and stay-at-home orders, calls to domestic violence helplines have surged more than 25 percent in some countries, according to the United Nations.
Around 810 women die every day from preventable causes related to pregnancy and childbirth — with 94 percent of these deaths occurring in low and lower middle-income countries. These numbers have worsened because of the increased strain on healthcare resources during the crisis. Past pandemics have also shown increased rates of adolescent pregnancies, and HIV and other sexually transmitted diseases, according to the UN.
By the end of March 2020, UNESCO estimated that more than 89 percent of the world's student population were out of school or university because of COVID-19 school closures. "Young women and girls living in poverty, with disabilities or in rural, isolated locations are more likely to be pulled out of school first to compensate for increased care and domestic work at home," the UN report says.
The long tale of gender disparity
Many of these dire consequences can be traced back to existing gender inequities. Women are disproportionately represented in jobs and industries negatively affected by the COVID-19 crisis. 
An important factor is the burden of unpaid care, the demands of which fall disportionately to women to bear. Women perform an average of 75 percent of the world's total unpaid-care work, including childcare, caring for the elderly, cooking, and cleaning. In some areas of the world, such as southeast Asia, that can be 90 percent or higher.
As millions of people became infected with COVID, it was predominantly women around the world who stepped up to care for the sick and dying.
An opportunity to create more opportunity for women
If we do nothing to uplift women in this pandemic, the consequences will be dire — not just for them but the global economy as well.
According to the 2020 Women in the Workplace study, 1 in 4 women are now considering leaving the workplace or downshifting their careers. If no new actions are taken to improve gender parity between now and 2030, global GDP could decline by $1 trillion, according to McKinsey.
"It's an inflection point for humanity," writes Dominic King, a senior principal at Accenture Research in an article looking at the pandemic's effect on women. "Do we roll over and let this aggressive, abrasive virus make us less equal, more divided and poorer? Or do we turn the challenge of COVID-19 into an opportunity to drive a faster socio-economic recovery and build a fairer, more harmonious, and prosperous world?"
In 2020 and continuing this year, Good360 marshalled a tremendous amount of resources to respond to the COVID-19 crisis. To date, we have distributed more than $250 million worth of needed goods to communities in need. Many of the organizations we have served specifically address women's issues such as Find your Fabulosity – a nonprofit committed to empowering victims of domestic violence, Sweet Cheeks Diaper Ministry – a Tennessee diaper bank that also addresses the pandemic-exacerbated issue of period poverty, and Twisted Pink with the United Breast Cancer Foundation who provide support and resources to women undergoing breast cancer treatment and survivors.