30 Jul

How Companies Can Drive Purposeful Giving Even in Uncertain Times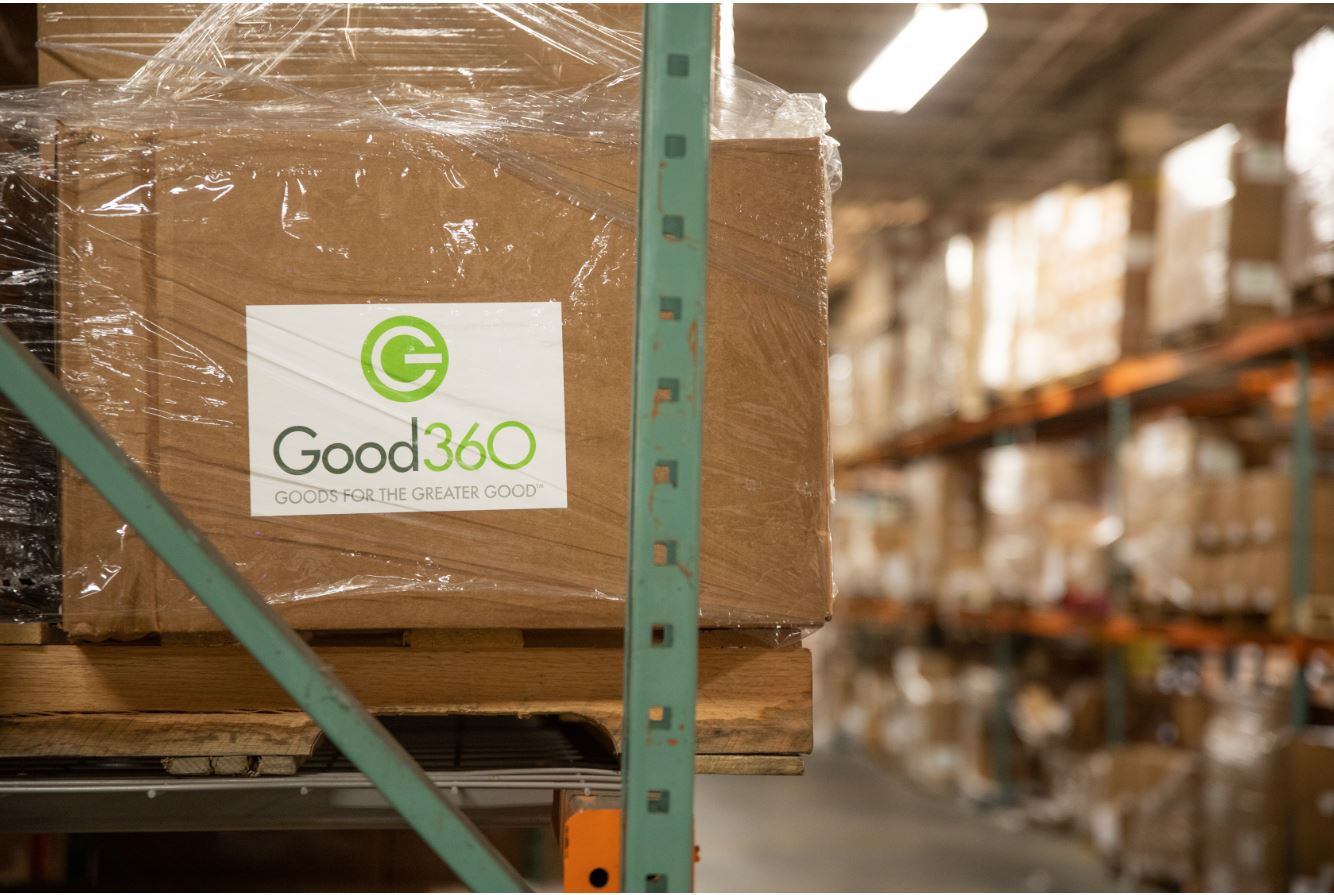 With an unprecedented global pandemic, a massive movement against racial injustice, and widespread civil unrest happening all at once, companies big and small are facing enormous pressure right now to come up with an appropriate response.
These far-reaching current events have led many companies to rethink their philanthropic and corporate social responsibility (CSR) strategies and initiatives.
At Good360, we have seen firsthand how corporate donors are scrambling to adjust to the new normal of COVID-19. At the same time, we know many brands are eager to show that they support the renewed calls for racial equality and social justice.
But bridging the gap between wanting to do something and creating an initiative that's truly impactful can be a challenge.
As companies consider how to deploy their resources during these chaotic times, especially as it relates to in-kind donations and product philanthropy — Good360's core focus — we want to offer some guiding principles that might be helpful.
Be strategic, not reactive
It's natural to read the headlines of the day and feel compelled to add your voice to the fray. You may also feel that your customers or other stakeholders are expecting some kind of response from your company. 
But we believe companies do better when they step back and think through their giving in terms of making the biggest impact possible. This requires a more thoughtful, strategic approach. 
Consider how your company can uniquely leverage its assets to drive lasting, sustainable change, rather than pursuing a one-off PR-driven campaign. Think about whether your company can really make a meaningful difference in this area, or if you should focus on a different cause where your assets would be more helpful.
Read more about how Good360 works with companies to drive purposeful giving.
Lean into your core values
When a company is unsure about how to proceed with its giving, it's always helpful to go back to the basics: What's your mission and vision? What are your brand values? What communities are most relevant to your company, customers and employees?
Your company values should remain steadfast even in the most trying times. As such, they can serve as a north star to help you guide your giving strategy. Does this initiative align with your core principles? Does it support your mission and vision? Is it relevant to the communities that you typically serve?
Read more about how Good360 partners are doing mission-driven giving.
Consider your unique brand assets
From years of experience, we find that one of the best ways for companies to give strategically and purposefully is to leverage their existing brand assets. 
Donating your core products, especially inventory that can't otherwise be sold or put back on store shelves, can have a lot of financial benefits. At the same time, by showcasing how your company's products can help people improve their lives, you're building brand equity and creating goodwill.
Read more about how companies can be leaders in product philanthropy.
Integrate social good into your business
Companies that are philanthropic leaders don't see "doing good" as ancillary activities. They see it as part and parcel of their business, and act accordingly. So just as they would for their marketing, sales or product operations, they develop a strategy and devote resources before executing on their social good initiatives. In other words, they invest in social good just as much as they would invest in other parts of the business.
As such, these companies tend to take a long-term approach to social impact rather than pursuing one-off initiatives. They put a plan in place, make commitments for the long haul, and develop multiple ways in which they support this plan, including through product donations, cash grants, volunteerism, etc.
Companies committed to social good also look for ways to engage their employees and customers, seeking feedback and co-creating philanthropic initiatives with them. For example, we recently partnered with American Eagle to add an option for American Eagle and Aerie shoppers to donate one dollar at checkout at ae.com, which raised nearly $70,000 for Good360's COVID-19 relief efforts.
Read more about Good360's Circle of Good recipients.
Prioritize action over words
It's easy to make a social post in support of a cause, but harder to walk the talk. Saying "we stand with Black Lives Matter" doesn't mean as much if you're not willing to take concrete action towards achieving racial justice. Follow through on your statements by doing something.
For example, when LEGO announced it would "stand with the Black community against racism and inequality," the toy giant also said it would donate $4 million to organizations dedicated to supporting Black children and educating all children about racial equality. Likewise, Pepsi announced a $400 million initiative over five years to lift up Black communities and Black representation.
Of course, you don't need to spend millions of dollars just to show that you're committed to a cause. You can take other steps that are meaningful. For example, your company can look internally at its hiring, training and employee development practices to make sure you're supporting a diverse environment. How can you address systemic issues by taking action within your own organization?
Listen and learn before launching anything
One of the key principles of purposeful giving is taking the time to learn the needs of the community you're trying to serve before taking action. Unfortunately, research shows that the majority of goods donated during a disaster are never used as intended, are not appropriate for the situation, and actually slow down the recovery process.
To maximize the impact you want to make, work with partners such as Good360 to identify what impacted populations truly need to become more resilient communities, both in the short-term and the long-term.
Read more about Good360's Resilient Response Initiative.
Build on your history of philanthropy
These days, consumers are highly skeptical of corporate behavior that seems to be driven more by public relations than a real desire to make a lasting impact. This is especially true when a company decides to jump into an issue that's trending, but where it hasn't been a key participant in the conversation previously. 
While consumers do expect brands to take a stand on important issues, they are skeptical of bandwagonism. Avoid the appearance of opportunism by pursuing initiatives that build on your previous areas of engagement. For example, if you have historically focused on improving communities where your employees live and work, consider how you can apply this existing framework to a new cause or group that you're interested in supporting.
Read more to learn how corporate activations are changing in the COVID-19 era.
We know it's not an easy time to be a CSR leader during this moment of social and economic upheaval. Good360 is here to help companies donate products with as little friction as possible, while allowing them to make a strategic impact on communities that are important to them. 
If you are interested in pursuing a philanthropic partnership with us, please get in touch with our team here.