02 Apr

High Socks for Hope: A Relief Pitcher's Nonprofit Bringing Relief to Disaster Survivors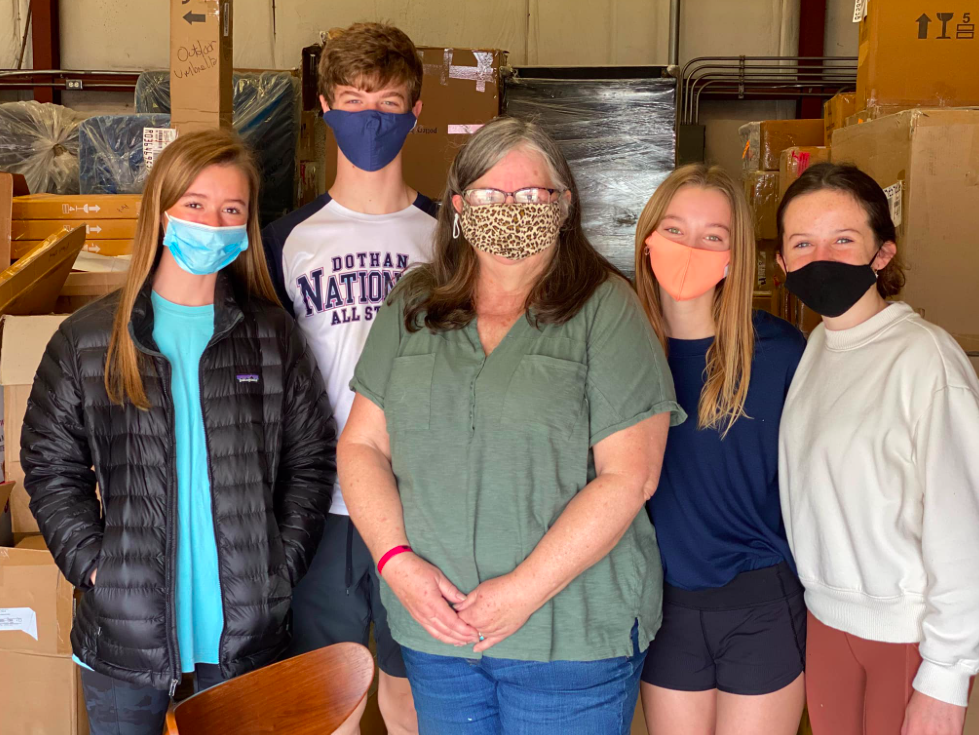 Ten years ago this month, an EF-4 tornado touched down in Tuscaloosa, Ala., killing 64 people and injuring more than 1,500 others.
With winds topping 190 miles per hour, the twister grew to a mile-and-a-half wide as it tore through the city. It was just one of more than 350 tornadoes spawned during a four-day Super Outbreak, one of the worst concentrations of tornado activity in U.S. history. In all, more than 300 people lost their lives.
The horrific devastation of that day prompted Tuscaloosa native and then-Yankees relief pitcher David Robertson and his wife, Erin, to create a relief organization to help their neighbors.
They named it "High Socks for Hope," after Robertson's long-time habit of wearing his socks high up over his baseball uniform.
Although initially conceived to aid Tuscaloosa survivors, High Socks for Hope has since become an official 501(3)c nonprofit and expanded its scope nationwide. The organization now focuses on helping families move into furnished homes after natural disasters across the country, as well as giving aid to veterans.
It has provided relief to thousands of families — survivors of Hurricanes Sandy, Harvey and Florence and Laura; tornadoes all across the Midwest; and floods in Louisiana.
To better accomplish its relief work, High Socks for Hope partnered with Good360 and now operates as one of our Community Redistribution Partners or CRP. That means it receives large-scale shipments of our donated goods to its warehouse and redistributes them to other nonprofits that find and qualify families who need help.
For families that need to rebuild their lives, the organization provides new beds, bedding, kitchen and bath supplies, and food. When funds are available, it will furnish entire homes, bringing in sofas, loveseats, end tables, coffee tables, lamps, dining sets and other accessories.
Like Good360, High Socks for Hope takes the long view when it comes to disaster recovery. It doesn't just offer aid in the first weeks or months of a disaster. The organization will stay in touch with survivors for years, looking for ways to get families back on their feet.
"Just like David closes out a game, we try to close out a disaster long after everyone has left. We try to stay to the very end," said Judy Holland, the managing director for High Socks for Hope. She started working with the organization soon after the Tuscaloosa disaster — during which her uncle perished and her brother, a police officer, was tasked with the job of identifying bodies.
This month, the organization is celebrating its 10th anniversary. Coincidentally, it's planning to help a family of four who survived the Tuscaloosa tornado in 2011 move into a new home with furnishings provided by High Socks for Hope. It's a perfect example of how the organization thinks about disaster recovery for the long-term.
The partnership with Good360 has been enormously successful, Holland said.
"Good360 has made it possible for us to give the most amazing things in our disaster program, down to the sheets and bedding," she said. "We try to furnish everything that a family needs when they move into a new home and get them in a better situation than before the disaster. I'm so proud when we can give a brand-new mattress to someone who has lost everything."
David Robertson is still very closely involved with the organization's operations while leveraging his celebrity to raise money. After his time with the Yankees, he played for the Chicago White Sox and the Philadelphia Phillies.
With all of his relocations and spring training moves, Robertson estimates that he has lived in 48 different places. Many of these were temporary locations where he hardly had any furniture.
"He's an expert on what people need when they move into a new home," Holland said. "And when he moves out of a location, he donates everything."
If you are a nonprofit organization looking to become a Good360 Community Redistribution Partner, visit our CRP page. To gain access to our donation programs, you can register with Good360 for free.