16 Jul

Growing the Good: Meet Good360's Newest Community Redistribution Partners
Each year, Good360 serves tens of thousands of nonprofit organizations around the country. We enhance their missions by giving them access to product donations that allow them to run their programs more efficiently and affordably. 
We do this at scale, often delivering donations by the semi-truckload. In 2019 alone, we distributed more than $350 million in needed goods.
Making this kind of impact would not be possible without one of the most important and integral parts of our unique philanthropic model: our network of Community Redistribution Partners, or CRPs.
Our CRPs serve as Good360 regional hubs for product donations, each serving hundreds of vetted and qualified nonprofit members in their area. Typically, a CRP operates a warehouse where members can find all sorts of products that serve their needs, from school supplies to office furniture to clothing. Each warehouse is able to receive and distribute truckload-size donations, essentially enabling every CRP to duplicate Good360's model and amplify our impact across the country.
Currently, there are 77 CRPs in our nationwide network. Every year, we work hard to recruit more organizations to join this elite group of regional hubs. Here's a look at some of our newest CRP organizations:
Little Rock, Arkansas
About 1 in 5 Arkansas children struggle with food insecurity. That's why the Arkansas Dream Center is dedicated to feeding kids in low-income communities across the state. With access to Good360's large-scale donations, its warehouse can now serve hundreds of local social service nonprofits.
"Our goal is to see every Arkansan chasing after their God-given dream," the organization says on its website. "The Dream Center is all about making relationships. Relationship with those who we serve and the ones who serve alongside us."
Cleveland, Tennessee
Operation Compassion is an international and domestic humanitarian organization whose strategic relief work delivers critical aid to millions of people every year. This large nonprofit operates very similarly to Good360 itself. For years, Operation Compassion has run an extensive in-kind giving program, distributing needed goods to vulnerable communities around the U.S. and the world. By becoming a CRP, it can now distribute more product donations than ever before.
Recently, the organization has helped tornado survivors rebuild in Tennessee and Georgia, and partnered with an organization in Tennessee providing transitional housing for single mothers.
New Orleans, Louisiana
Total Community Action's mission is to reduce poverty through collaboration with other agencies by providing human services, experiences and opportunities that move people from poverty to self-sufficiency. 
One of its key focus areas is "agency capacity building." In other words, Total Community Action wants to help other nonprofits serve more people and make a bigger impact. As a new Good360 CRP, it can do exactly that by providing them with product donations they might not otherwise be able to access.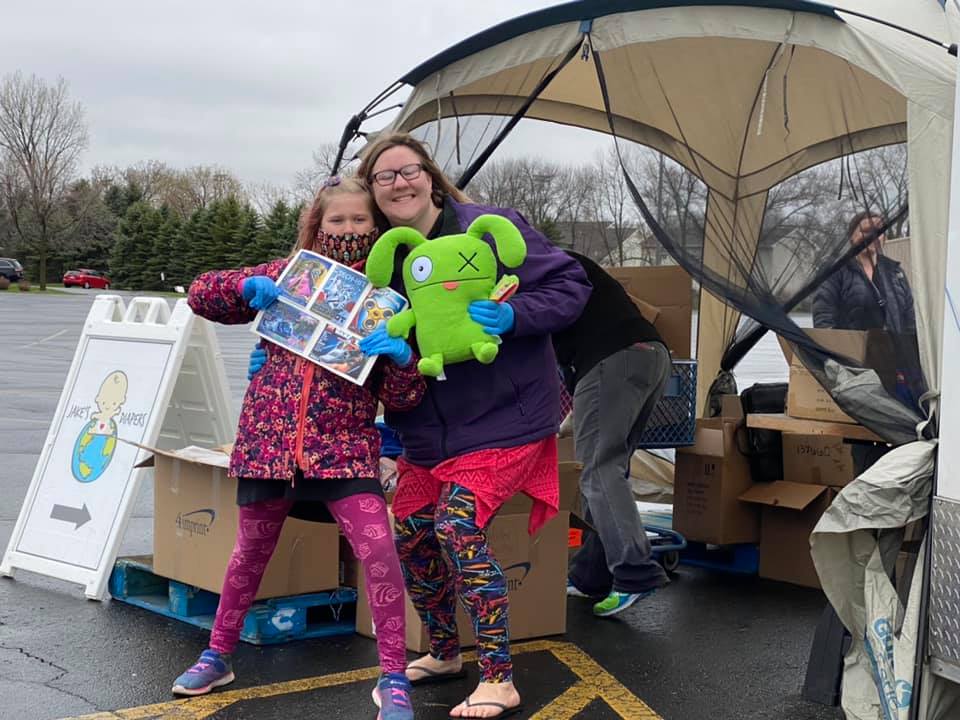 Little Chute, Wisconsin
Jake's Diapers solves diaper needs for infants, elderly and others with special needs. The nonprofit partners with local agencies and community organizations to ensure hygiene necessities reach those who need them most. These collaborations, including its most recent partnership with Good360, allow Jake's to amplify its efforts to end poverty.
The organization also operates globally and is actively involved in disaster relief and recovery. As a Good360 CRP, Jake's will now have access to a huge variety of corporate donations, including diapers and other hygiene products.
San Bernardino, California
Despite its name, this organization does a lot more than distribute Christmas gifts. Through its Youth Enrichment Services Year-Round Program, the nonprofit handed out new toys, new          clothing, books, coats, quilts, school supplies, and personal care kits to more than 150,000 underprivileged children in 2019.
Working with Good360, other nonprofits, shelters, the County of San Bernardino HOPE (Homeless) program and many other community partners, Santa Claus, Inc. provides essential needs for underserved children, including shoes, clothing, toys, backpacks, diapers, birthday bags, and much more.
Spring, Texas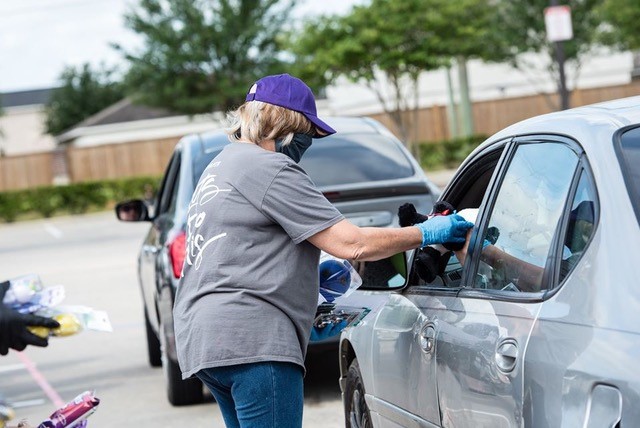 Role Models of America (RMA) serves to help families, singles and seniors in need. One of the key ways that RMA provides aid is through its Resource Warehouse, which is operated in partnership with Good360. This CRP warehouse allows nonprofits to stock up on small appliances, clothing, toys, office supplies and other items that they need in order to better serve their communities.
Through its partnership with Moms Against Hunger, RMA also works to provide food relief to disaster survivors and help end food insecurity for families in need.
Chicago, Illinois
The mission of the Chicago Furniture Bank (CFB) is to provide dignity, stability and comfort to Chicagoans moving into supportive housing by providing them with a place to hand-pick an entire home's worth of furnishings. 
In collaboration with its partners, including Good360, CFB collects donations of gently used furniture and household goods, and distributes them as complete furnishing packages that turn empty spaces into comfortable homes.  
"We believe everyone should be able to sleep in a bed, share a family meal at a kitchen table and enjoy the comfort of a furnished home," the organization says on its website.
Center Line, Michigan
Goods for Good is a newly established nonprofit that solicits in-kind donations of all kinds and distributes them to other nonprofit organizations. It aims to be a "one-stop station" for nonprofits to get the goods they need to help their communities. Through its Community Closet Program, Goods for Good also provides new and used clean clothes to the underprivileged at no cost.
Edenton, North Carolina
Economic Improvement Council, Inc. aims to promote the economic, physical and social well being of its clientele by providing high quality services to assist low-income people to become self-sufficient. The organization serves thousand of families across 13 counties in North Carolina.
Joining the Good360 CRP network
If you represent a qualified nonprofit organization and are interested in becoming a Community Redistribution Partner, please find more information here.