24 Sep

Good360 Responds to Historic Wildfires on the West Coast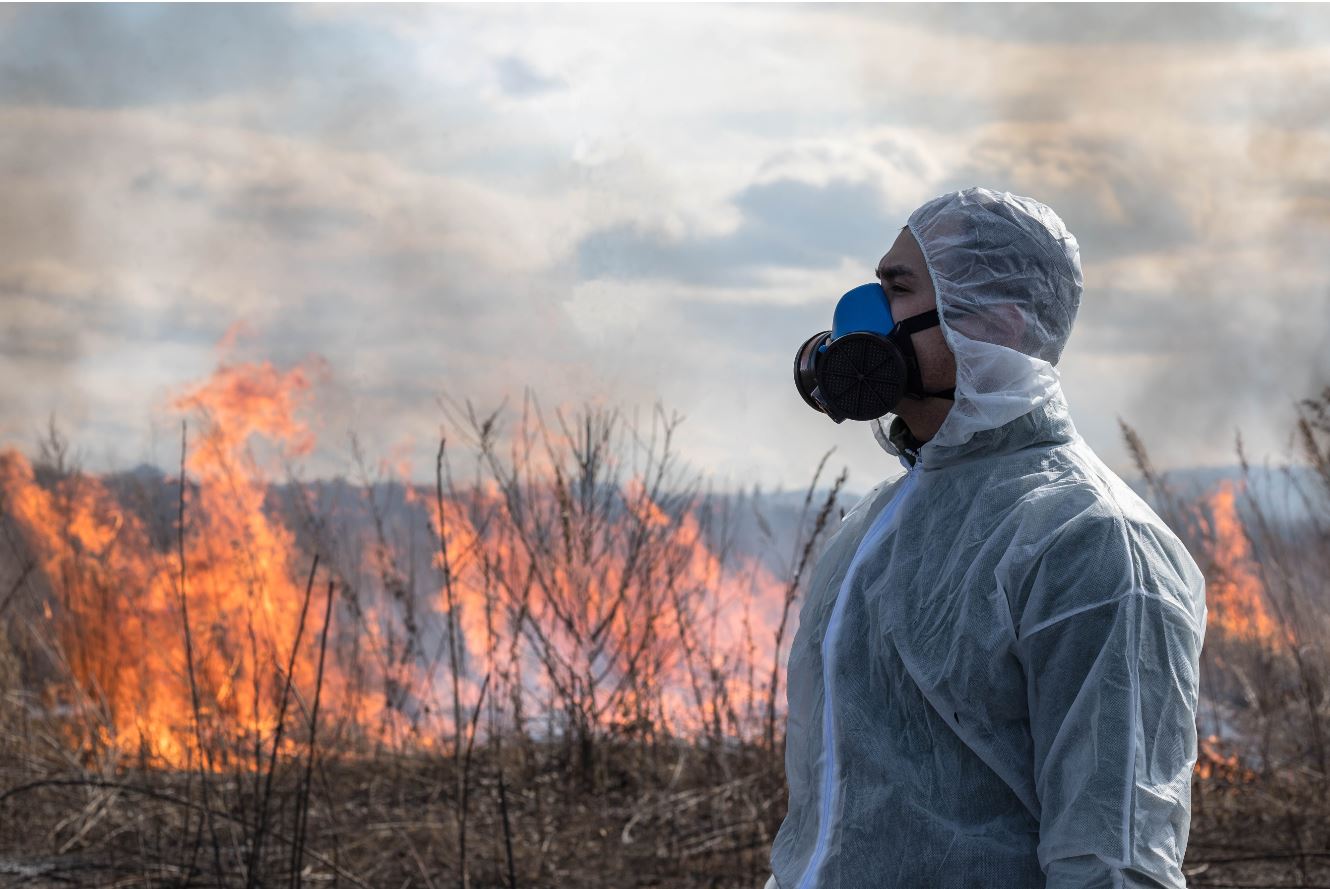 The American West is currently suffering through some of its worst-ever wildfires, fueled by a dangerous combination of climate change, decades without proper fire suppression, and highly unusual lightning storms, experts say.
In the past several weeks, millions of acres have burned as the result of nearly 100 major blazes that have whipped through parts of California, Oregon and Washington, not to mention the fires in other western states like Montana, Utah, and Colorado. Entire communities have been scorched to the ground and more than 30 people have died, including one firefighter. Much of the West Coast has been blanketed by some of the worst air quality in the world.
At least three million acres — a staggering record — have burned in California alone. The state has seen six of its 20 largest wildfires in its history this year. All this activity before the start of the traditional fire season in the fall has authorities scrambling to allocate enough resources to control the fires.
Good360 has actively responded to this state of emergency by partnering with nonprofit organizations to get critically needed supplies to affected communities and fire crews, including truckloads of nonperishable food and water, personal protective equipment (PPE), personal hygiene products and bedding.
We are working with the regional chapter of The Salvation Army as well as The Moore Wright Group, a Good360 Community Redistribution Partner that operates a warehouse in Washington state and has been able to get supplies to fire-affected communities. Additionally, we are collaborating with Giving Children Hope, a California-based nonprofit that distributes basic needs items, nutritional foods and medical resources.
Immediate needs for families affected by the fires but not located in active burn areas include food, water and electricity. Meanwhile, people in burn areas are also in desperate need of shelter because they have fled their homes. Many but not all have found accommodations in hotels, motels or with friends or relatives because COVID-19 restrictions have limited the opening of traditional emergency shelters. In Oregon, thousands of homes are believed to have been destroyed and at least 40,000 people have been displaced, while hundreds of thousands of residents live in potential evacuation zones.
Compounded by the coronavirus pandemic, the spreading catastrophe has forced thousands of people to resort to camping out in their cars or in RVs in parking lots all along Interstate 5. The lack of centralized shelters has made it even more difficult for emergency responders to bring relief supplies to everyone.
Here are the top needs at this time:
N95 masks
non-medical masks
bar soap, shampoo and conditioner
tissue paper, toilet paper and paper towels
dish and hand soap
toothpaste, toothbrushes and deodorant
cleaning supplies such as sponges, garbage bags, bleach and disinfectant wipes
women's pads or tampons
diapers, baby wipes, dry formula
backpacks and school supplies
Families that have been more significantly affected need additional items, such as:
sleeping bags, air mattresses, bedding and pillows
shelf-stable, nonperishable food and plenty of water
phone chargers for different phones
clothing, especially men's apparel and underwear/socks
While Good360 has been able to respond by distributing donations during this critical time, we know that the region faces a years-long recovery. Support will be needed to get families and communities back on their feet and rebuild housing and other infrastructure.
Scientists say human-caused climate change will only make severe fire seasons like this one more common. In fact, it's already happening. A 2019 study found that California saw a five-fold increase in the amount of area burned in any given year from 1972 to 2018. Another study found that the effects of climate change have doubled the cumulative forest fire area in the western United States since 1984.
This destructive and dangerous pattern has huge implications for residents, both urban and rural, not to mention state and federal governments, and disaster recovery organizations such as Good360 that will need to respond to future catastrophes. Speaking to the media, California Gov. Gavin Newsom said these historic wildfires should serve as a warning for everyone.
"California is America in fast forward," he said. "What we're experiencing right now is coming to communities all across the country."
The need for resilient response, early mitigation and emergency preparedness will be more important than ever.
If your organization is able to provide any of the critical supplies needed at this time, please contact us here. Cash donations to enable Good360 to distribute more goods to people in need can be made here.