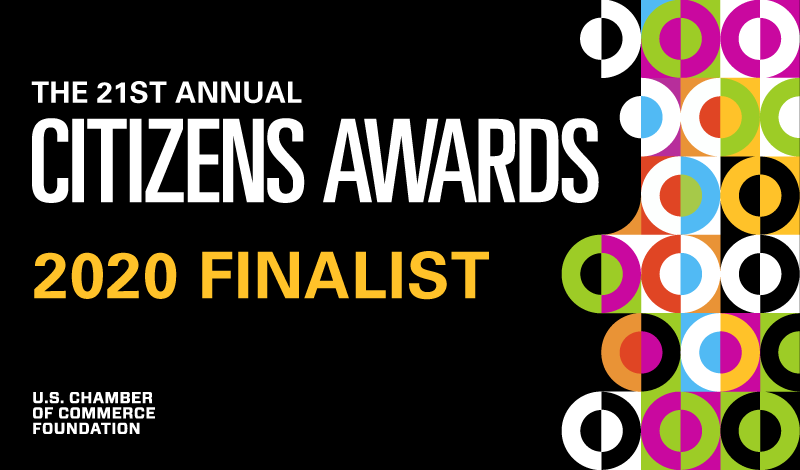 12 Nov

Good360 Premier Partners, Advance Auto Parts and GAF, Named Finalists for U.S. Chamber Foundation Citizens Awards

The U.S. Chamber of Commerce Foundation has named two of Good360's most innovative and socially responsible corporate partners, Advance Auto Parts (AAP) and GAF, as finalists for the 2020 Citizens Awards, a leading program that honors the best in corporate citizenship. For 21 years, the U.S. Chamber of Commerce Foundation's Citizens Awards have recognized the most innovative and impactful corporate citizenship initiatives, raising the bar on social responsibility, and spearheading the transformation to a strong, healthy, sustainable future.

AAP is a finalist in the Best Sustainability Program category for its partnership with Good360 in the Driving Hope program, which keeps excess automotive parts and supplies out of landfills and waste facilities by donating them to automotive skills-building nonprofits, vocational programs, and other nonprofits serving their local communities. With twin ideals around sustainability and education, Driving Hope is also helping address the industry shortage of auto-repair experts.

For the Best Community Resilience and Disaster Response category, GAF is a finalist for its Community Matters social impact initiative where the company has partnered with Good360 since 2017 to strengthen communities impacted by natural disasters. To date, GAF has donated roofing products through Good360 in order to help survivors of natural disasters rebuild and return to a place of resilience. The company also supports communities by providing shipping, warehousing, and employee volunteerism opportunities.

The winners of the 2020 Citizens Awards will be announced during the U.S. Chamber Foundation's annual Corporate Citizenship Conference & Awards on November 17-19. Learn more about the awards program and register to attend the event here.

To learn more about the Citizens Awards, visit https://events.uschamberfoundation.org/businesssolves/784730.