08 Sep

Good360 Gears Up to Introduce DisasterRecovery360
New Technology will Address Longstanding Challenge of Distributing Donated Goods following Disaster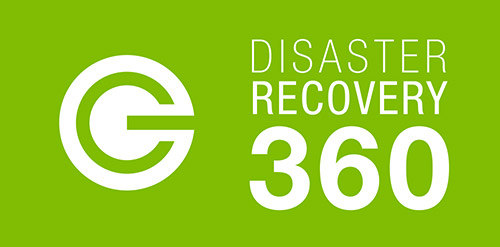 Disasters—whether a local flood or a tsunami that impacts multiple countries—make all of us want to reach out and help. They're particularly enticing for nonprofits and their employees. We can't stand back and not help because helping is in our blood. It's the reason most of us chose a career in the nonprofit world.
That reality led to significant change at Good360. Our mission is to get nonprofits the things they need throughout the year to serve their communities during both disaster and non-disaster times. While the bulk of our distributions happen during non-disaster times, we've assisted with every major disaster since 2000. From 9-11 to Hurricane Katrina, we rolled up our sleeves to get critical supplies from our generous corporate partners to our nonprofit partners on the ground.
Every time a disaster occurred, Good360 took on the challenge with an all-hands-on-deck approach. With a small and mighty team of passionate individuals—all of whom wear many hats—Good360's work to help with disasters stretched and tested each one of us.
While we learned over the years that disaster work will never feel comfortable, each new disaster made us wonder—how can we do this better? About 2 ½ years ago, we took a critical look at our work in disaster and determined that we had not reached our full potential as an organization assisting in disaster. As a result, we began a journey to figure out how to expand and enhance our efforts to help our nonprofit and corporate partners distribute critically needed supplies to the right place at the right time.
This journey culminates today, September 1st, 2015, as we launch the BETA version of DisasterRecovery360.
A quick recap of our journey:
February 2012 – Began in-depth, internal discussions to expand and improve Good360's disaster response and recovery efforts.
June 2012 – Distributed donations for Hurricane Isaac survivors with AARP & UPS.
October 2012 – Provided more than $2 million worth of critically needed supplies for SuperStorm Sandy.
May to December 2013 – Provided donated goods to assist with Moore, Oklahoma tornadoes, Colorado floods and Typhoon Haiyan (Philippines).
January 2014 – Recognized with Verizon Powerful Answers Award (2nd place in Sustainability category).
May 2014 – Created DisasterRecovery360 Advisory Board.
January 2015 – Received funding from Walmart and The UPS Foundation to build technology platform.
September 2015 – BETA version of DisasterRecovery360 launched.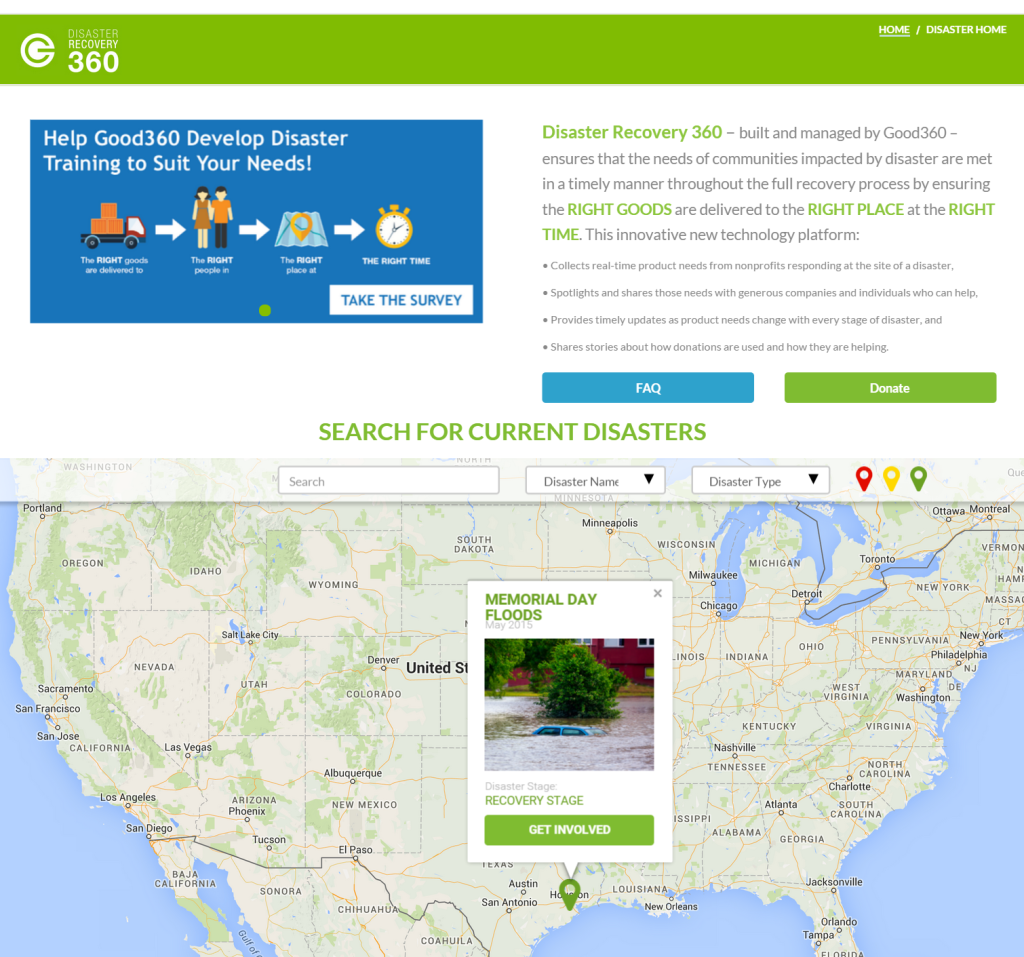 Learn more and get updates about DisasterRecovery360 at https://good360.org/disaster-recovery-360/.