23 Dec

Good360 Forms Unprecedented Partnership with FEMA in the Fight Against COVID-19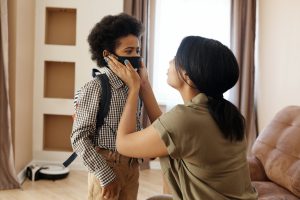 The Federal Emergency Management Agency (FEMA) typically responds to natural disasters, bringing critically needed assistance to communities and states as they recover from hurricanes, tornadoes, and other catastrophes.

But with the coronavirus pandemic, FEMA has moved into uncharted territory. The virus is the largest disaster that the agency has ever handled. It's facing what is essentially a disaster zone stretching across all 50 states.

In March, FEMA became the lead federal agency tasked with responding to the COVID-19 outbreak after President Trump declared a national emergency.

As soon as the agency began coordinating the response on the ground on behalf of the Department of Health and Human Services (HHS), state governors and medical professionals reported a noticeable difference. Critically needed supplies of personal protective equipment (PPE) and ventilators began arriving where they were needed faster.

In an unprecedented partnership for Good360, our disaster response team is now coordinating directly with FEMA on a weekly basis. We are putting the agency in touch with our network of large donors with access to inventories of masks, hand sanitizer, and other COVID-related supplies. 
Jim Alvey, Vice President of Disaster Recovery at Good360, noted that "The partnership between Good360 and FEMA's Donation Management team has grown significantly in 2020.  This increased communication has allowed both teams to successfully distribute several sizable donations. This is a win-win-win for companies, nonprofit recipients, and the communities they serve."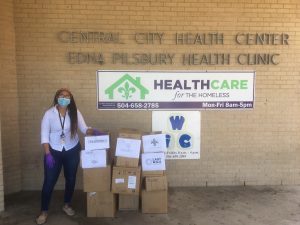 At the same time, we are collaborating with FEMA in identifying nonprofit organizations that can take warehouse-size shipments of supplies (think hundreds of thousands of masks and gallons of hand sanitizer at once) and are able to get them directly into the hands of people in need, thanks to shipping provided by the UPS Foundation.

Through our partnership with the American Logistics Aid Network (ALAN), we're also helping the agency to coordinate shipments of these supplies across the country when the donor is unable to deliver to the nonprofit at no cost. ALAN maintains a network of truckers, shippers, and warehouses that can be used in disaster relief.
In one of our largest initiatives to date with FEMA, Good360 enabled their nonprofit partners to receive more than 20 million reusable cloth masks. The effort was part of the HHS project called America Strong, which distributes cloth masks to "critical infrastructure sectors, companies, healthcare facilities, and faith-based and community organizations across the country."

The goal was to prioritize delivery to support populations most susceptible to the coronavirus. With demand far exceeding supply, the program is currently closed to new requests. To date, Good360 has helped more than 100 organizations to receive masks from the federal government under America Strong. The majority of these donations were distributed through our network of Community Redistribution Partners, or CRPs.

Our partnership with FEMA underscores the power of collaboration across the worlds of nonprofits, for-profit companies, and government agencies. For years, Good360 has been advocating for these kinds of cross-sector partnerships as a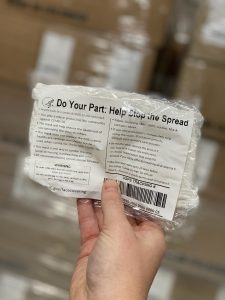 way to make disaster response more effective. Our COVID-19 efforts with FEMA put into practice what we've been encouraging others in the disaster response community to do.
Our generous corporate donors have been a huge part of the partnership. Grainger donated 126 truckloads of PPE gowns, and Ecolab and HD Supply donated hundreds of gallons of bleach and Tyvek coveralls. The Tranzonic Companies and Arbill likewise donated coveralls, while Delta Air Lines provided blankets and household goods, Coca Cola provided Zico Coconut Water and other beverages, and Jersey City Rapid Maker Response Group donated face shields. Additionally, ten truckloads of nonperishable food items were secured and distributed.

Throughout this unprecedented year, Good360 has distributed more than $250 million worth of critically needed goods to communities affected by COVID-19. Our strategic collaboration with FEMA is just one way we can ensure that the right people are getting the right products at the right time.