24 Mar

Good360 CRP Continues to Give in the Epicenter of the Greater NYC Area Coronavirus Outbreak
World of Giving

Greater New York City

https://worldofgiving.org/
Lives Impacted: 4,000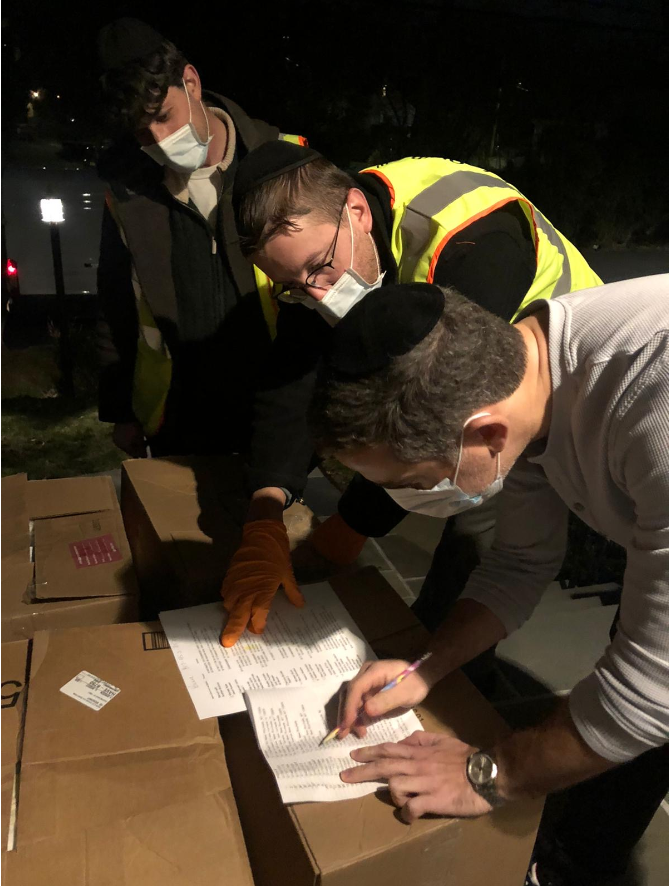 On Tuesday, March 3, 2020 the first case of the coronavirus in New Rochelle, NY emerged. Only seven days later, New York Gov. Andrew M. Cuomo ordered a one-mile radius "containment area" to mitigate the spread of the virus in the city, recognized as having the largest cluster of confirmed cases in the United States at that time. New Rochelle, part of Westchester County and 10 miles from the Bronx, has a population of approximately 80,000 people.
As of March 24, Westchester County has almost 4,000 cases of COVID-19, while NYC (including the Bronx) has about 15,000 and Long Island has about 5,000 cases. These regions are interconnected, within 30 miles of each other and have accounted for 159 deaths (as of posting date) about one fourth of the total U.S. victims to COVID-19.
Mark Roizman knew he had to do something. He and his wife founded the National Council of Jewish Charities after seeing the volunteer response and relief efforts following Hurricane Sandy in 2012. Now known as World of Giving or Olam Chesed, Mark operates a 75,000 square feet warehouse full of necessities and distributes them to people in need throughout the Tri-State region. The virus is affecting all individuals regardless of race and religion but is having a profound impact on the Jewish community.
Judaism is rooted in the values of community and togetherness. With the coronavirus spreading rapidly in the area, Jewish people are being asked to socially distance themselves and pivot from the only lifestyle they've ever known. How can one create a sense of togetherness and community without physically interacting?
"This is in our backyard and is unprecedented," Mark said. "It's unlike any natural disaster that we've ever dealt with. In typical disasters, people rush in to help but here you need people to distance themselves. We are the only ones that are on the ground right now."
World of Giving's solution is to have volunteers prepare care packages (including diapers, hand wipes, toys, tissues, feminine products, etc.) and leave them at the front doors of residences being mandated to quarantine and self-isolate. Volunteers are outfitted with masks and gloves both in the packing and delivering phase to protect everyone's health. There's no direct contact with anyone diagnosed with the virus. Additionally, World of Giving has set up drive through locations where volunteers directly put packages in car trucks without interacting with the drivers and passengers.
Thanks to The UPS Foundation and American Eagle Outfitters, Good360 has been able to donate the following items to World of Giving to assist with its coronavirus relief efforts:
• Diapers
• Hand/Sanitation Wipes
• Hasbro PlayRelief Kits
• Personal Care Items (including soap, shampoo, toothpaste, etc.)
"Thank you to Good360 for allowing us to do this vital work which enables us to restore dignity and provide hope to those directly being affected by COVID-19," Mark said. "Together we will get through this."