13 Aug

Good360 and Partners Respond to the Massive Volcanic Eruption on St. Vincent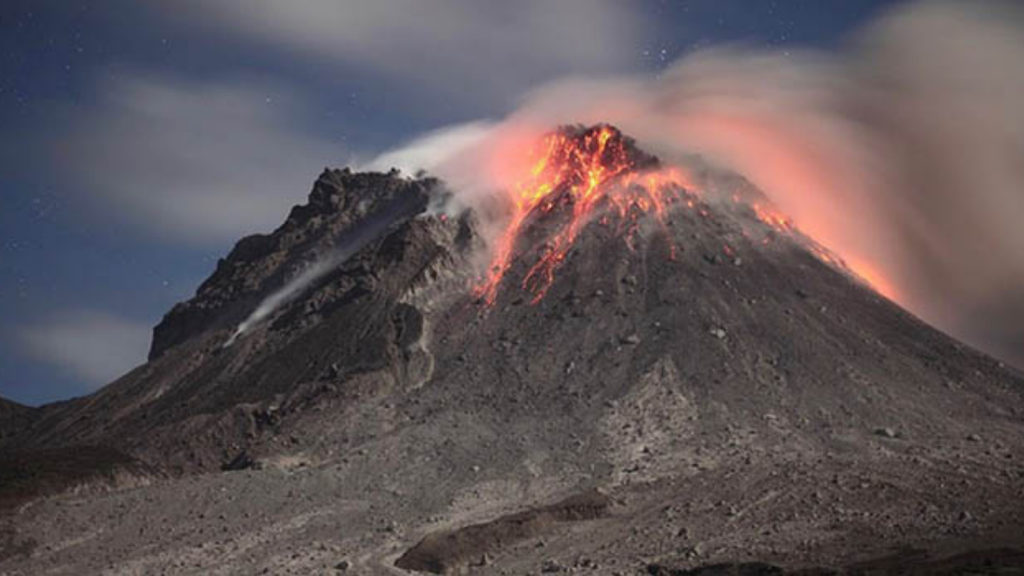 In early April, the 4,094-foot La Soufrière volcano on the eastern Carribean island of Saint Vincent violently erupted, spewing 460 million cubic feet of debris into the atmosphere. 
Two-thirds of the island chain, officially known as St. Vincent and the Grenadines, was covered in as much as a foot of volcanic ash and rock. The eruption also triggered what's known as pyroclastic flows — essentially fast-moving avalanches of hot ash, gas and debris that will destroy anything in their path.
The volcano's first eruption in 42 years displaced at least 20% of the island's 110,000 residents and caused more than $100 million in damages. The massive explosions damaged buildings, disrupted the water supply, and devastated the agriculture industry. Adding to the misery, heavy rainfall at the end of April triggered major flooding and landslides.  
On May 6, the volcano hazard alert level was downgraded from red to orange, but experts say the volcano is still in a state of unrest. Explosions with ashfall of similar or larger magnitude can take place with little or no warning. And it can be deadly — an eruption of La Soufrière in 1902 killed 1,680 people.
Meanwhile, St. Vincent and the Grenadines are still grappling with the toll of the COVID-19 pandemic, as well as the start of the Atlantic hurricane season in June. Even if the islands aren't directly hit by a hurricane, heavy rainfall could trigger landslides as they did in April.
Thousands of people remain in great need of humanitarian assistance. Thanks to grants from The Wood Next Fund and Booz Allen Hamilton –  Good360 and Global Citizen USA have sent several shipping containers with early response and clean-up phase supplies. Thousands of homes are covered in mud and not suitable for habitation. It will be several more weeks before long-term building supplies are needed and will be shipped.
Global Empowerment Mission (GEM), a disaster relief nonprofit, has also shipped six containers since the early response stage with support from Good360 and Tropical Shipping. The supplies included water, baby wipes, GEM family kits, paper goods, clothing, and face shields.
With product support from Good360, GEM continues to distribute blankets, sanitizer, masks, hygiene kits, water and non-perishable foods. Six more containers of additional products, including cleaning supplies, are on their way to the Grenadines at this time.
According to Sue Cushman, international aid director at GEM, the organization is coordinating distribution on the ground with the Janice Lyttle Foundation. GEM says it expects to have an ongoing need for water and baby supplies (clothing, food, hygiene, etc.). COVID-related personal protection equipment (PPE) such as KN95 masks will also be needed, which GEM and Good360 are providing.
With guidance from the Mustique Charitable Trust, Good360 is working on closing need gaps related to education, agriculture and cost of living. Families have had to redirect earnings to cover clean up, rebuilding and basic needs. Their ability to prepare children for schools and fields for crops have taken a back seat to survival. We hope to help close that gap.
The United Nations has launched a $29 million global funding appeal to aid residents in St. Vincent, along with Antigua, Barbuda, Barbados, Grenada and Saint Lucia, which have all been hit with severe ashfall.
The Organization of Eastern Caribbean States commenced the Stronger Together Campaign, a relief effort seeking to raise $100 million dollars to address the needs of volcano victims and the disaster's short term and long-term impact.
Across the United States, community organizations have mobilized initiatives to get needed supplies and funds to St.Vincent. In New York City — home to one of the largest Vincentian diasporas in the country. The Caribbean Diaspora Disaster Relief and Recovery Coalition held an ongoing series of Caribbean Days of Giving (CDOG) to collect items across the five boroughs. USAID also announced an additional $3.8 million in humanitarian assistance for Vincentians affected by the eruption of La Soufrière.
If you represent a company or organization that can contribute relief supplies or funding, now and for the long-term recovery, please contact Good360 Disaster Recovery  here.