25 Nov

Good360 Adds Cryptocurrency Donations as Bitcoin Approaches New Record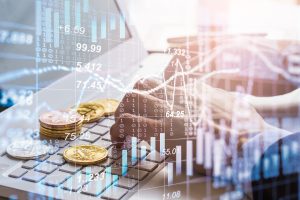 As of this writing, Bitcoin — the most well-known and widely traded cryptocurrency in the world — is priced at just above $19,000.
That's great news for nonprofits. Why? Because the last time Bitcoin hit the $20,000 milestone, in 2017, more than $100 million worth of Bitcoin donations poured into nonprofit coffers in a single month.
As cryptocurrency gains greater acceptance, donors and nonprofit organizations alike are recognizing the golden opportunity at hand. For donors, crypto can offer a tax-advantageous way to support their favorite charities. For nonprofits, it opens up a whole universe of new donors and even a way to benefit from the rising value in digital currencies themselves.
For all of these reasons, Good360 is thrilled to announce that we are now able to accept donations of cryptocurrency. We can take contributions in Bitcoin (BTC), Ether (ETH), Litecoin (LTC, Bitcoin Cash (BCH), Z-cash, Basic Attention Token (BAT) and other cryptocurrency assets. To donate, please visit our Cryptocurrency page: https://good360.org/crypto/
Good360 is also participating in The Giving Block's Bitcoin Tuesday, a campaign taking place on Giving Tuesday (December 1). The event brings together top nonprofits with the biggest brands in the crypto industry to inspire a day of generosity and to spotlight the growing adoption of cryptocurrency by the nonprofit sector.
Just a fraction of donations given to charities worldwide is currently done via cryptocurrency. According to data compiled by Nonprofit Tech for Good, just 2% of nonprofits now accept crypto donations.
But more and more organizations are jumping on the trend every year. These include UNICEF, the American Cancer Society, Save The Children, Muscular Dystrophy Association, and Pencils of Promise. Many of these nonprofits, including Good360, have tapped into the cryptocurrency platform created by The Giving Block. The platform makes it easy to accept cryptocurrency and convert those donations into dollars.
As your organization looks ahead to 2021, here are some excellent reasons to consider adding cryptocurrency to your fundraising toolbox:
Cryptocurrency is on a tear: According to Bitcoin Magazine, "Bitcoin has left every other asset class in the dust… it's outperformed every asset over the last five-year and 10-year periods. As we approach a new all-time high, 99% of Bitcoin owners are in profit."
Higher prices for crypto mean more giving to nonprofits.
Cryptocurrency is tax friendly: The tax benefits of donating crypto are similar to donating stocks. "Donating appreciated Bitcoin is often the most tax-efficient way to support your favorite cause, whether it's childhood hunger or education," Bitcoin Magazine says.
The Giving Block says the IRS considers cryptocurrency donations as property, so cryptocurrency donors don't pay capital gains tax and can write off the full amount of their donations.
Of course, donors should consult their tax advisor to get the particulars, but donating cryptocurrency is generally considered a tax-advantageous event.
Cryptocurrency attracts new donors: An estimated 50 million people now own some type of cryptocurrency. Younger demographics appear most inclined to actually purchase Bitcoin. According to a survey by The Harris Poll, some 18% of millennials own Bitcoin.
As nonprofits add cryptocurrency to their fundraising capabilities, they'll likely see new donors coming through the doors who are drawn to this innovative method of giving. When Robinhood, the stock trading app, began taking cryptocurrency, it attracted millions of new users.
Cryptocurrency is a great marketing tool: Since digital currencies are still the frontier of nonprofit fundraising, there's a lot of attention being given to this space at the moment. If you launch a cryptocurrency campaign, you may be able to generate more media interest than with a traditional promotion.
There are also so-called "crypto philanthropists" who are on the lookout for causes to support. Your campaign may just pique their interest.
At Good360, we want to make it as easy as possible for all potential donors to support us. Adding cryptocurrency is just the latest update to our evolving suite of donation platforms. Supporters can also give cash grants, donate products or shop their favorite brands online using the Good Deeds platform. Soon, we'll also add the capability to donate stocks, and will continue to look for other ways to allow donors to support our mission to transform lives.