01 Oct

Going the Extra Mile: Gap Inc. Honors UPS with Inaugural Top Stitch Award and $100K Donation to Good360

Courtesy of Gap Inc.'s Newsroom blog

Gap Inc. is no stranger to the tireless work of UPS. As our primary small parcel partner in the US and Canada since 2016, UPS helps us keep our customers at the forefront of everything we do. With the growth of our online business in the last four years, we've nearly doubled our annual parcels, shipping nearly 110 million parcels in the last year from our stores and distribution centers all across the country. We trust the UPS team to own the essential business of safely delivering product to our customers during every season, even in the midst of a pandemic.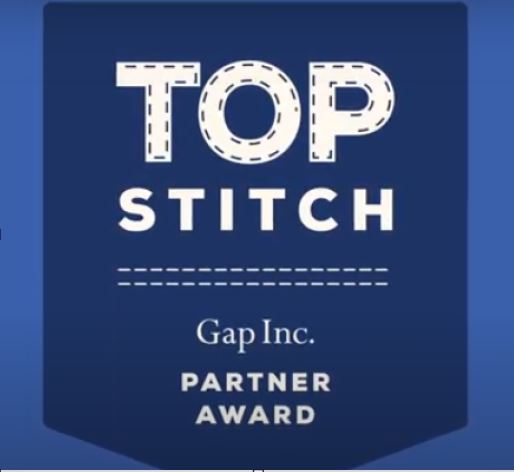 This is why Gap Inc. is proud to honor UPS with its inaugural Top Stitch Award, conceived to recognize the special partners that make outstanding contributions in helping Gap Inc. drive our business goals, while exemplifying our values and behaviors. As part of the recognition, Gap Inc. is making a $100k donation in honor of UPS to Good360, the global leader in product philanthropy that partners with socially responsible companies to source and distribute highly needed goods through their network of diverse vetted nonprofits that support people in need.
Earlier this year, when COVID-19 forced our storefronts to close to in-person shopping, online orders surged. Suddenly, online order volume in the middle of spring rivaled the numbers we typically see on our biggest shopping holidays. In the spirit of try fast, learn fast and think big, over 1,500 stores began operating as full-time ship-from-store businesses to help with fulfillment, in addition to expanded operations within our six distribution center campuses. Our partners at UPS provided solutions for us every step of the way, and successfully helped navigate an astounding 175% increase in customer package deliveries from both our distribution centers and those store locations.
"When it comes to upholding our customer promise, we're proud to work with partners who share our vision. Thanks to UPS, we were able to continue providing millions of customers with Gap Inc. products – including 29 million non-medical grade face masks – throughout the pandemic," said Sonia Syngal, CEO at Gap Inc. "UPS embodies what it means to be a committed and reliable partner and I'm excited to recognize their tireless work with the first Gap Inc. Top Stitch Award."
So far in 2020, UPS has handled over 63 million packages on behalf of Gap Inc. brands, nearly as many as in all of 2019 – and we haven't even hit peak holiday season. Let's breakdown what those deliveries entail:
2.1 million pairs of Old Navy flip flops
1.3 million Gap knit tees
1.7 million pairs of Banana Republic Pants & Denim
500,000 pairs of Athleta Yoga bottoms
Most importantly, they helped us keep our customers and communities safe by delivering over 29 million non-medical grade face masks from Old Navy, Gap, Banana Republic, Athleta, Intermix, and Janie and Jack.
To accommodate the immense increase in packages, UPS is literally thinking big: they've upgraded their delivery vehicles to 28-foot commercial trucks to pick up the massive amounts of orders from stores. At the Old Navy Lakeline Plaza in Cedar Park, Texas, just about everyone on the store team knows their local UPS driver.
"We see Carlos every day, sometimes twice a day," said Belinda Turner, a store associate and register lead who helps UPS process the daily deliveries. "Sometimes we just say, 'Hi, how's your day?' And other times we ask if he needs new cargo shorts if ours are on sale."
Proving that strong partner relationships are vital to customer satisfaction, Belinda explained that during the holiday season, Carlos would come back to her store later in the day if the team wasn't done processing deliveries in the morning.
"He didn't have to do that," Belinda said. "But he did because he knew how important it was to get the packages out."
From all of us at Gap Inc.: thanks, UPS, for getting the job done.