15 Feb

For Nonprofits, the Racial Reckoning is a Work in Progress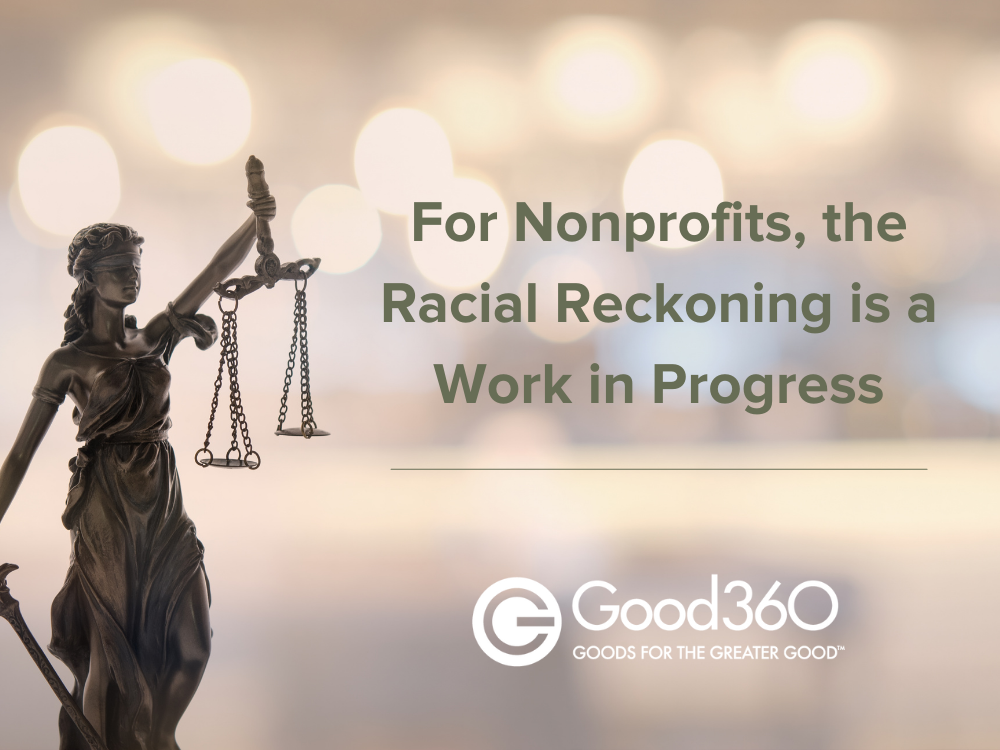 In the spring of 2020, the nonprofit sector experienced a seismic shift as the breadth and depth of the COVID-19 crisis became apparent.
Then, George Floyd was killed during an arrest by Minneapolis police on May 25. Derek Chauvin, the officer who knelt on Floyd's neck for over nine minutes, was later convicted on murder and manslaughter charges. He's currently serving a 22-year prison sentence.
Occurring within weeks of each other, these events would galvanize both the philanthropic and corporate sectors, leading to widespread pledges of changes that were long overdue. Companies promised tens of billions of dollars in funding for racial justice causes, while foundations and grantmakers sought to make their giving more equitable and less restrictive.
As we approach the second anniversary of this historic turning point and also recognize Black History Month this February, it's worth asking: Did the response to the 2020 crisis lead to lasting changes for the nonprofit sector?
The answer is… it's complicated.
Without a doubt, we have seen a lot more awareness of racial inequities as it exists in our society at large, and also how they persist in philanthropic institutions themselves. Many grantmakers have taken a hard look at the power structures within their own organizations and tried to make funding more accessible and equitable while adding more diverse perspectives to the decision-making process.
At Good360, we view this issue from the perspective of identifying communities that have been historically marginalized by systemic racism and finding ways to support their resilience and recovery (when impacted by a disaster, for example). Our partnerships with corporate donors also gives us a "seat at the table" in terms of working with companies to make their donation process more transparent, accessible, and equitable.
Although corporations promised a lot of money to support communities of color in the wake of Floyd's killing, much of this will come in the form of loans and investments, not outright grants. Collectively, 37 companies have distributed $1.7 billion of the approximately $50 billion pledged by the 50 biggest public companies and their foundations, according to a study by The Washington Post. 
Billions more are expected to flow into under-funded and underrepresented communities in the coming years. In partnership with our corporate donors, Good360 will help identify the most impactful opportunities for in-kind giving, keeping in mind that racial disparities have made some communities more vulnerable and more in need of support than others.
Based on reports by the Center for Effective Philanthropy, we do know that much of the philanthropic sector appears to be oriented toward making transformative changes after Floyd's death, including streamlining processes and loosening up restrictions on grants.
"Many foundations reported providing new support to lower-income, Black, or Latino communities, and to organizations created and led by people from the communities most affected by systemic inequities," the CEP said. "It is clear from the data we gathered this year— from foundation and nonprofit leaders—that foundations have indeed continued to change many practices and that they plan to continue most of these changes in a post-pandemic future."
Specifically, the CEP study found that:
Virtually all foundations are doing things differently and taking into account racial disparities like never before. Most have made it easier for grantees to request funds and are providing more unrestricted support.

Other changes include identifying a more diverse pool of applicants, giving more support to organizations benefiting people of color, and listening more intently to grantees.

Foundations with more diverse boards tended to embrace more of these kinds of changes, so it's critical to diversify the representation on these boards.
You can dig into the CEP reports for more hard data and commentary from nonprofit leaders.
At Good360, we are doing our best to be more aware of the racial disparities that exist in our institutions as we look to close the need gap in all communities. For example, we know that systemic racism produces pockets of poverty in areas that are also more vulnerable to natural disasters, so this helps us decide where to focus our disaster recovery initiatives.
We're also working with companies to help them make good on their Environmental, Social and Governance (ESG) goals with the aim of driving more social good for under-represented communities.
As we work with corporate donors and nonprofit partners alike, George Floyd's tragic death serves as a reminder that there are many challenges remaining—and opportunities available—to make sure all communities in need are able to access the support they need to thrive.