09 May

CRP Spotlight: How HELP of Southern Nevada Helps People Help Themselves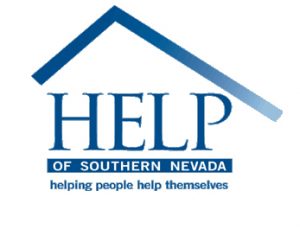 Las Vegas is a city of hopes and dreams, and in some of the dimmer places away from the bright lights of the mega casinos, despair.
In the last few years, the desert destination has ranked as the smallest American city among the top 10 for the largest number of homeless people, according to a 2017 federal housing report. The city's homeless population outnumbers those in much larger metropolitan areas such as Philadelphia and Boston.
It's a city that has always attracted dreamers and seekers of fortune — most of whom, of course, never strike it rich. In fact, a majority of the city's homeless residents (about 72 percent) were not homeless when they arrived in town.
"A lot of people who come here have this idea that there is an especially large number of jobs and housing is cheap. They have these grand expectations," said Abby Quinn, chief community relations officer for HELP of Southern Nevada. "It just doesn't always turn out that way, and they find themselves in a bad place."
Since 1970, HELP has given food, clothing and shelter to hundreds of thousands of people living without proper homes. The organization is one of the largest social service agencies in Nevada and also one of the most active Community Redistribution Partners (CRP) within the Good360 network.
With a mission "to assist individuals and families to become self sufficient through direct services, training and referral," HELP has responded to the expanding social needs of the Las Vegas metro area. The organization has grown from serving a few hundred people a year to one that gives hope, dignity and assistance to tens of thousands annually.
In addition to its many homeless services, HELP also operates a CRP warehouse that serves approximately 150 nonprofit partners. The 1,400-square-foot facility gives local agencies access to product donations mostly obtained through Good360's Walmart Store Partnership Program, as well as from a handful of other donors via our Direct Truckload Program. HELP works with 13 different Walmart stores in the Las Vegas area to get donations on a weekly basis.
"What makes the Walmart partnership successful is that we have a personal relationship with the store associates," said Robert Williams, manager of HELP's Framing Hope warehouse. "We have regular communication with them. We pick up once a week and the store associates are right there on the dock waiting for us.
"Because we have developed these relationships, if we have a need, we're comfortable letting the associates know. They've been really responsive to us," Williams added.
Its CRP warehouse operations also allow HELP to qualify for matching federal funding, which helps pay for the rest of its many services.
Good360 donations also find their way to a youth center that houses homeless youth ages 16 to 24. With 160 beds in 40 rooms, the 37,000-square-feet Shannon West Youth Center helps address one of the Silver State's most pressing social issues: the rise of homeless youth. Nevada has the highest rate of unsheltered youths in the nation.
Unaccompanied youths face more challenges than their adult counterparts, including falling prey to labor and sex trafficking, finding adequate employment, and accessing services and medical care that they need.
Additionally, HELP places families and homeless adults into scattered-site housing around the metro area. The products that the organization receives through Good360, including bedding, appliances and furniture, have helped turn "houses into homes," Quinn said.
Through our partnership with Tempur-Pedic, we were able to provide new mattresses for each of the beds at HELP's youth center when it opened last July. Quinn recalled asking one of the once-homeless youths about his new bed in the freshly opened center.
"I asked him, 'How was your sleep?'" she said. "He looked at me and said, 'This was the best sleep of my entire life.' He had never slept so deeply, calmly and peacefully. And, of course, I was balling. Everyone deserves to have a great night of sleep. It's a basic necessity. Some of our youths have never even slept on a mattress."
The mattresses meant that HELP could avoid taking on a huge expense while outfitting its new youth center. In turn, that meant HELP could devote more dollars to directly helping the homeless of Las Vegas become healthier and more self-sustaining. This is the kind of impact we seek to empower with every one of our nonprofit partners.