28 Feb

CRP Spotlight: How Hands In Service Helps Those In Need with a Big Assist from Good360 and Walmart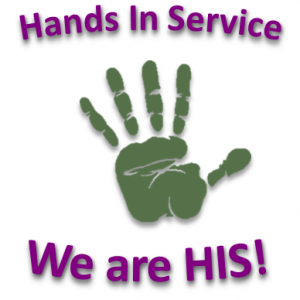 Hands In Service's mission is to foster alliances among charitable organizations for the purpose of centralizing supplies, talent and resources. That mission ultimately enables other nonprofits to make a greater impact on the communities that they're serving. "Our focus is to be able to pull nonprofits together and function better as group," said co-founder and executive director Ed Tornetta. "We started with 30 organizations around the world, distributing items to people in need internationally and domestically. Since then, we've worked with more than 300 organizations. Each time, we attach ourselves to people on the ground who can be good stewards of the goods that we give to them, who really understand the needs of the community."
This careful approach to giving perfectly positions Hands In Service (HIS), a faith-based organization located in the Philadelphia suburbs, to be one of the key early participants in Good360's Walmart Retail Donation Partnership program. Under our newly launched nationwide partnership with Walmart, we identify nonprofit organizations within our network who can effectively coordinate the regular distribution of large-scale donations from Walmart Supercenter locations in their area. Participating nonprofits pick up non-food goods from assigned stores and then redistribute the items to help people in need in their local communities.
Hands in Service is coordinating donations from not just one, but two Walmart markets — with plans to add an additional market in March. Each nonprofit partner must be able to coordinate pickups from four or more Walmart Supercenters, often on a weekly basis. By March, HIS will be working with 22 Walmarts throughout 7 counties in and around Philadelphia. More often than not, each store donation is a couple pallets worth of products per week. Thankfully, Hands In Service, which is also operates as one of Good360's Community Redistribution Partners (or CRPs), has two 16-foot box trucks, two large warehouses, and dozens of volunteers dedicated to this task.
Ed and his wife, Mary, are also able to work full-time on their organization, which they founded in 2008. In 2010, they both left their corporate careers in human resources to dedicate themselves fully to HIS. His background in human resources at Ford Motor Company and project management has been enormously helpful, Ed said. In a given year, HIS clocks in approximately 8,000 volunteer hours. The couple also get help from their two children and a grandson. "We like to start them early," Ed joked.
Hands In Service regularly coordinates short-term "mission teams" that help run medical clinics, promote health education, and help in disaster recovery around the world. As part of the Walmart program, the organization services a large variety of nonprofits, charities, and schools in Pennsylvania, including homeless shelters and veterans groups.
Apparel such as winter coats and basics such as socks and underwear are in high demand from their partner agencies. Toys are always popular, especially around the holidays. Recently, HIS was able to obtain about 300 bicycles from the Walmart program. "Bicycles aren't something we usually get," Ed said. "It was a huge blessing for people to get them for Christmas. For people who don't have a car or can't drive, having a bike is a big deal." He recalled one especially poignant donation. A woman who was diabetic was moving into transitional housing, but she didn't have the means to buy a refrigerator to store her insulin shots. By happenstance, Hands In Service had just received two dorm-size refrigerators from Walmart.
"These kinds of stories really keep you going," Ed said. "Day to day, you might not think you're making an impact. But when you look around your network, you realize that you're making a big impact on a very personal level and on the organizational level too because you're getting nonprofits to work better together." Telling these stories of impact to the Walmart associates that his organization works with each week has also been very helpful to the partnership. "It really helps when they understand we're not just giving away merchandise," Ed said. "When someone who's homeless gets brand new clothes, not just hand-me-downs, it lifts them up and gives them a sense of pride again. The Walmart folks get so excited when they know that we're getting this stuff into the hands of people in need. It's like a light bulb moment for them. They know they're doing something good."