02 Apr

COVID-19 Crisis: Families Need More Than Just Masks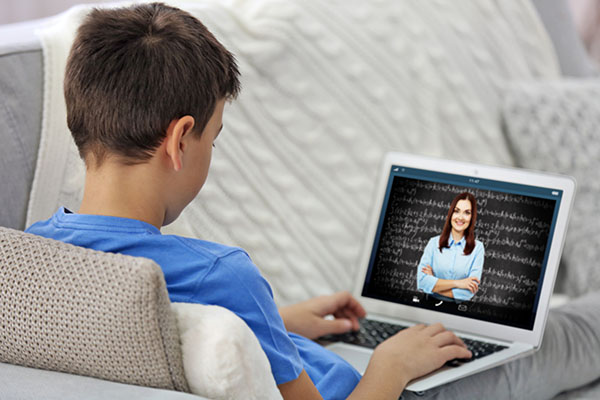 The American economy is taking a massive hit from the coronavirus pandemic — and the worst is yet to come.
As a result of unprecedented business closures across the nation, a staggering 10 million Americans filed for unemployment in the last two weeks of March alone.
Altogether, the U.S. stands to lose as many as 47 million jobs and the unemployment rate could soar to 32.1 percent as a result of the crisis, according to estimates by economists at the St. Louis Fed, part of the Federal Reserve. That unemployment rate would top even the jobless rate during the Great Depression.
The economic shock is being felt most acutely by people in vulnerable communities who have fewer resources to fall back on when they get sick or lose their jobs. At the same time, many lower-income workers are being asked to risk their health to keep grocery stores open, deliver packages or drive around passengers. Millions of families are sheltering at home, yet many lack a computer or broadband internet to enable online learning for their children or other online services.
People everywhere need help, not just to protect themselves against the virus but also to withstand the financial fallout. In response to the outbreak, Good360 has activated its network of corporate and nonprofit partners to bring critically needed supplies to communities throughout the country. We have provided personal protective equipment (PPE) such as gloves and masks, as well as non-medical supplies such as diapers and personal care products.
Here are some key activations that we have facilitated in response to the widening COVID-19 crisis:
Shipped PPE supplies to nonprofit organizations domestically and internationally through the support of The UPS Foundation

Distributed diapers, sanitation wipes, Hasbro PlayRelief Kits and personal hygiene items to families in quarantine in Westchester County, NY

Donated N95 masks to Grady Hospital in Atlanta thanks to CarMax 

Sent No Cow nutrition bars to California-based Giving Children Hope, a community-driven nonprofit that empowers frontline partners to serve vulnerable children and families

Arranged for baby food to be delivered to the

Metropolitan Council on Jewish Poverty

for distribution across greater New York City

Delivered cleaning supplies and wipes to Seattle, the first COVID-19 epicenter in the U.S., through The Moore Wright Group

Coordinated the delivery of Clean the World hygiene kits to two CORE-affiliated organizations in Savannah, GA and Pembroke, NC
As this health crisis turns into a widespread economic crisis, the need for basic goods and household items is growing quickly. As we look to assist an increasing number of people in need during this challenging time, here are some ideas for donations that can make a big difference:
Technology donations: The great coronavirus shut-in has exacerbated the so-called "digital divide." Millions of school children are at home, but many in low-income families don't have access to a computer to allow children to connect with teachers or do coursework. Consider making a donation of surplus technology to Good360.
Boredom busters: With families across the country staying home and avoiding public places, there is a huge need for products that bring welcome distraction, especially for children and young adults. Donations in this category include board games, coloring books and crayons, dolls, sports equipment, bicycles, scooters, and supplies for arts and crafts.
Education materials: With children forced to learn from home, many financially vulnerable families are scrambling to find supplies that they normally would be able to get from their schools. These items include blank notebooks, coloring and construction paper, art supplies, glue, crayons, and pens.
Personal care items: Paper products such as toilet paper and paper towels are very hard to find in many areas, but there's also a great need for personal care products such as shampoo, conditioner, feminine hygiene products, toothpaste, diapers and wipes.
Health experts seem to agree that the COVID-19 pandemic will get worse — possibly much worse — before it gets better. As the virus continues to spread, the crisis is predicted to disproportionately hurt the poor. Your donations can help mitigate some of the pain being felt by the most vulnerable populations.
If you represent an organization that is able to make a donation, please contact Jim Alvey at jalvey@Good360.org.
Please visit our coronavirus landing page to learn more.