09 Dec

Corporate Donations That Set the Bar for Product Philanthropy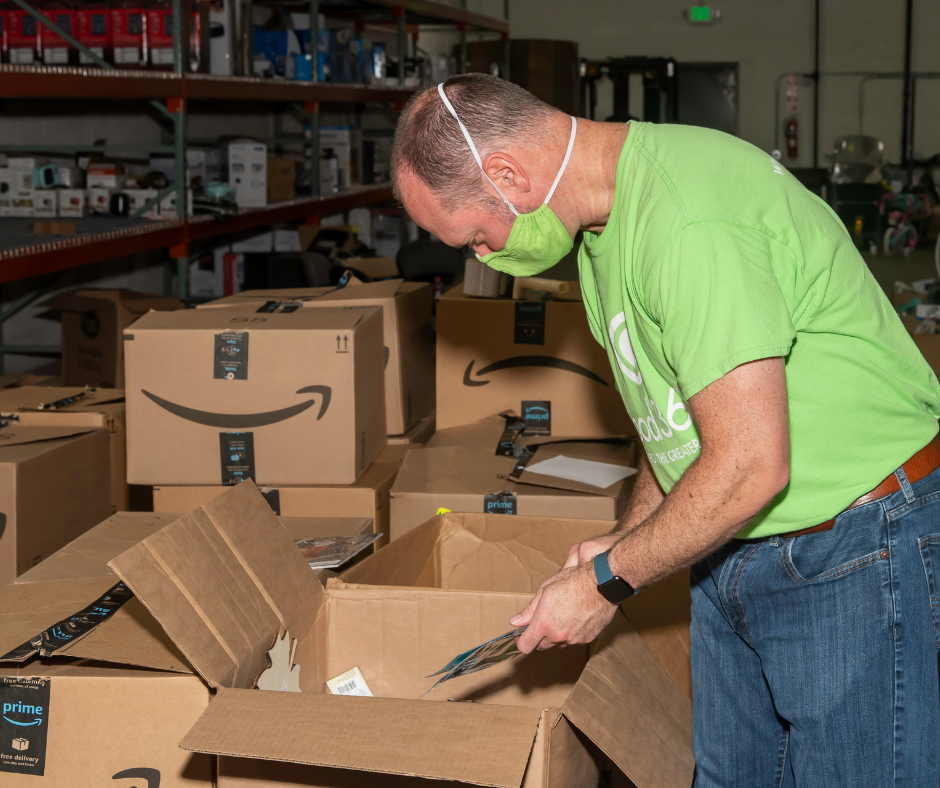 At Good360, we have seen a lot of different types of product donations throughout the years. These range from the heartwarming to the lifesaving, from just-the-basics donations to made-for-TV moments.
As we close out another successful year, we thought it would be instructive and interesting to highlight a few of the more notable donations we have been privileged to receive and distribute to our network of hard-working nonprofit organizations in years past.
The common thread through all of these examples can be summed up in one word—transformative. The best donations can literally transform lives by helping families recover from a natural disaster, giving the unhoused a bed to sleep on at night, or sending children off to school with the right supplies to learn. These kinds of donations are the reason Good360 exists.
Tackling the problem of homeless youth
There are at least 1 million homeless youths in America. One in 30 kids of K-12 school age are homeless. About 75% of these kids will drop out of school. These are staggering statistics.
Good360 teamed up with Allswell to help turn the tide on youth homelessness, mainly by supporting foster care organizations that are finding or operating safe homes for displaced kids. Allswell, a direct-to-consumer brand of hybrid mattresses, is supporting Good360 with both financial and in-kind mattress donations.
"At Allswell, we believe that the power of a good night's sleep can transform lives," said Arlyn Davich, Brand President at Allswell. "We also believe that every kid deserves a safe place to sleep soundly and comfortably."
Read more about this donation here.
Rebuilding homes after the devastation of a hurricane
We've all seen cable news footage of homes being destroyed by massive hurricanes. What you don't see as much is the long tail of recovery, the months and years it takes for communities and families to fully rebuild.
At Good360, we take the long view on disaster recovery. In collaboration with NGOs working on the ground and in partnership with corporate donors, we identify what's needed to rebuild communities with resilience in mind—and stick with it, often for years.
Together with GAF, the largest maker of roofing shingles in North America, we have helped many families to repair their homes after hurricanes and tornadoes. After Hurricanes Florence and Michael, the company gave more than $2 million in assistance in the form of direct relief, financial contributions and in-kind donations of roofing materials. GAF provided enough shingles to replace the roofs of more than 200 homes in the most vulnerable communities. The donation included more than 300,000 square feet of shingles that were given to Good360. 
Since then, GAF has continued its support of communities in need, including donating warehouse space in the southeast, allowing Good360 and our partners to pre-position products needed in disaster recovery efforts, among other needed goods.
Read more about their previous donation here.
Giving kids in a need a chance to play
A lot of us—mostly adults—underestimate the power of play. For children, playtime is a time to ignite the imagination, learn to socialize with peers, and just have fun. Unfortunately, not all children have enough opportunity to play, and not all families have the means to purchase toys (especially when other essentials like groceries afre desperately needed).
That's why Good360 has partnered with Mattel, maker of iconic brands like Barbie, Hot Wheels, and Fisher-Price, to donate toys to families in need. In a typical year, the company donates approximately $2 million worth of toys, which go to hundreds of nonprofits through Good360.
"Working with Good360 allows us to fulfill and uphold our mission to get toys into the hands of as many children as possible," said Nancy Molenda, executive director of the Mattel Children's Foundation. "Everything that we do focuses on our mission: imagining a world where every child gets to play."
Read more about this donation here.
How product philanthropy can be a win-win-win for everyone
While we appreciate every single donation, these examples of corporate giving set the bar because they not only reinforce the company's mission but they also support our mission to transform lives through product philanthropy and close the "need gap."
Through Good360, our corporate donors have an easy way to donate to thousands of vetted, qualified nonprofit organizations. These products are diverted from landfills, and give people in need more hope, dignity and means to live better lives.
That's why Good360 exists.