29 Jan

Converse, Good360 Donate Iconic Sneakers to Communities in Need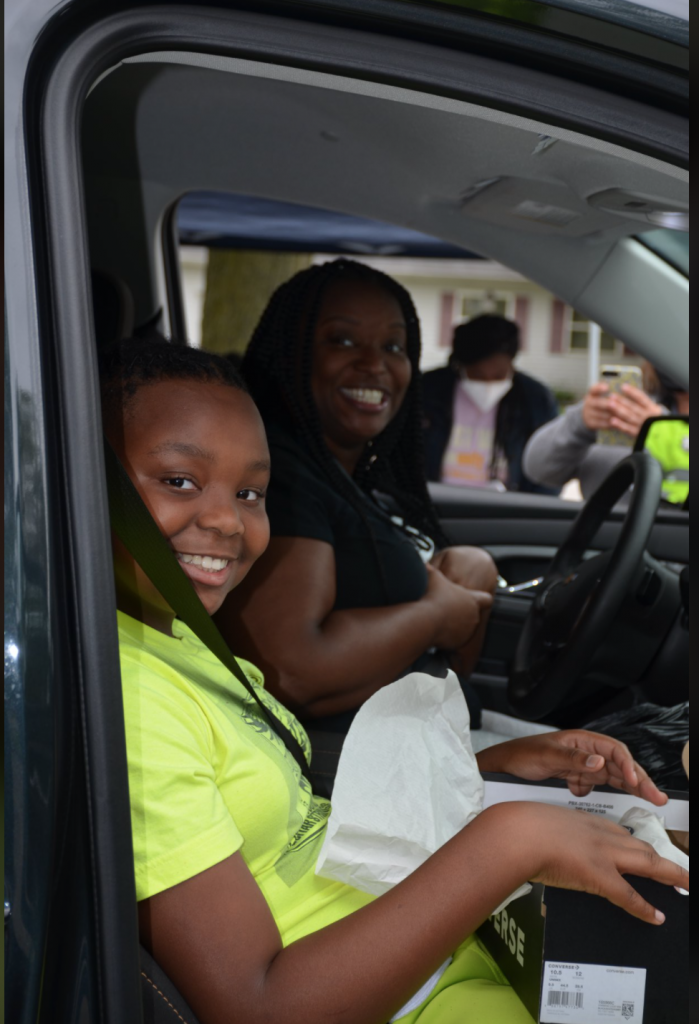 Converse believes in breaking down barriers alongside its consumers.
The brand's Director of Social Impact, Judy Dunbar, shares this sentiment, "For over 110 years, Converse has been known for its iconic All Star canvas sneakers, which have been adopted around the world and across cultures. We've applied that mindset to our social impact mission as we strive to be the canvas for youth progress through sport, culture, and creativity. Our goal is to support our communities – both local and globally – and connect youth to resources they need to change the game."
The Boston-based company made good on that statement in March when it donated $500,000 through the Nike Foundation (Converse has been a wholly-owned subsidiary of NIKE, Inc. since 2003) to the Boston Foundation's COVID-19 Response Fund, which supports nonprofits in Greater Boston helping people most vulnerable to the impact of the pandemic.
The company didn't stop there. Throughout this year, Converse partnered with Good360 in its continuing efforts to provide COVID relief. The brand has been collaborating with its sport ambassadors to help communities in need, hosting donation events in their hometowns around the country. We have been able to assist with distributions of these donations by tapping into our extensive network of nonprofit organizations.
In New Orleans, Converse basketball athlete and Golden State Warriors player, Kelly Oubre Jr., donated over 500 pairs of Converse lifestyle footwear, including Chuck Taylor All Stars, to the New Orleans Recreation Development Foundation.
Done in partnership with Converse and Good360, the donation supports the New Orleans Recreation Development Foundation's mission of improving the physical, mental and social well-being of New Orleans residents.
"Being able to give back to the city that helped raise me means a lot," said Oubre Jr., a native of New Orleans. "Knowing that New Orleans has been through so much and is still able to persevere through it all is a perfect example of how united the city is. I want to help continue that in any way that I can."
In Hamilton, Ontario, Converse basketball athlete and Oklahoma City Thunder guard Shai Gilgeous-Alexander teamed up with the Hamilton Downtown Family YMCA to donate over 500 Converse sneakers to local youth in his hometown.
The NBA star trained at the local Y as an aspiring young basketball player. Leveling the playing field to promote greater accessibility to sports, recreation and education is a key focus of the YMCA. In close partnership with Converse and Good360, the YMCA hosted a special back-to-school giveaway for children and youth.
"The past few months have been incredibly challenging for everyone in our community, particularly families," said Jim Commerford, President and CEO, YMCA of Hamilton, Burlington, Brantford. "We know the pandemic has compounded inequities in our community. This donation comes at such an important time for so many families. Shai continues to be such an incredible leader and mentor to our local youth. Thank you to Converse and Shai for this incredible donation."
In Philadelphia, WNBA champion and Converse ambassador, Natasha Cloud teamed up with Playworks Education Energized to donate 550 pairs of Converse Chuck Taylor All-Stars to local youth in her hometown. Cloud recently opted out of this year's WNBA season to help continue the fight for social reform — with Converse paying her WNBA salary while she does so.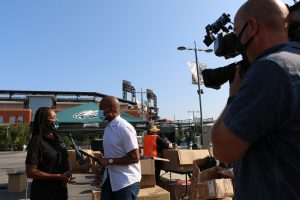 In partnership with Playworks Education Energized, Converse and Good360, the School District of Philadelphia hosted a back-to-school drive-through backpack giveaway. Hundreds of children received free backpacks, school supplies and Converse footwear.
Finally, Golden State Warriors power forward and Converse athlete Draymond Green donated 550 pairs of Chuck Taylor All Stars to local youth at the First Ward Community Center in his hometown of Saginaw, Michigan.
In response to the impact of COVID-19, the First Ward Community Center has partnered with local agencies to provide food distribution, prevention education, and community events such as the Census 2020-Community Count. As such, the donation from Green, created in partnership between Converse and Good360, was a natural progression of First Ward's response efforts.
Good360 expects to continue our close partnership with Converse as well as parent company Nike to help people in need, during and after the pandemic. Altogether, Good360 had distributed more than $250 million in donated goods for COVID relief in partnership with generous corporate donors such as Converse and Nike.
To contribute to our ongoing efforts, please visit our Giving page: https://good360.org/ways-to-give/.