30 Aug

The Importance of Aligning Intent with Need in Disaster Recovery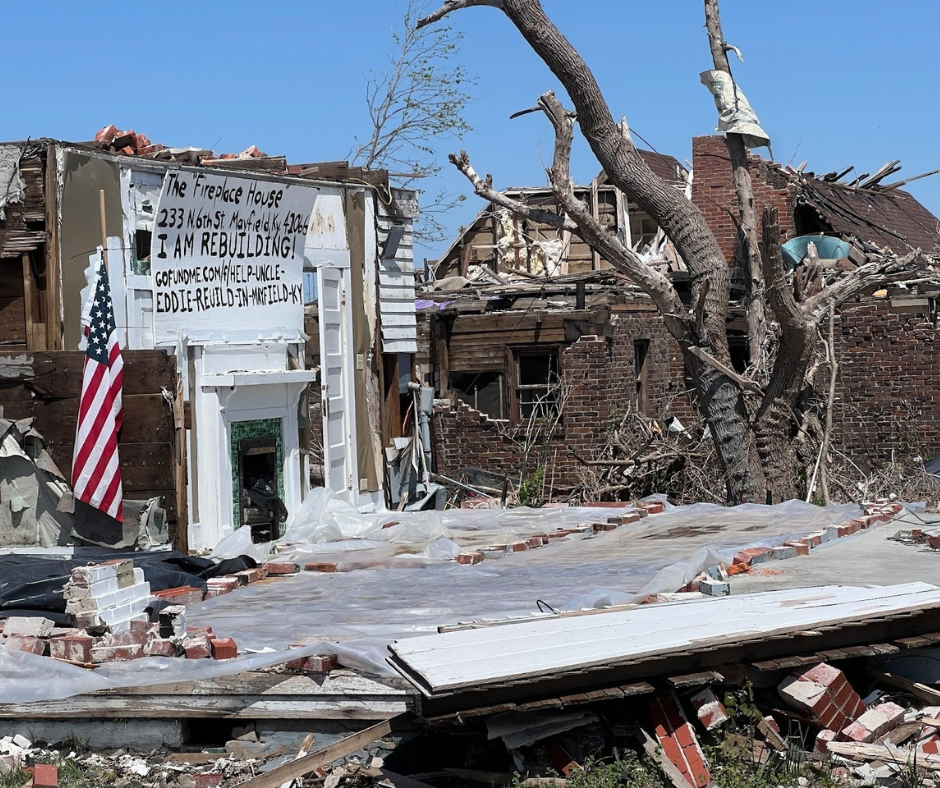 Kentucky can't seem to catch a break.
In less than 12 months, the state has endured an extraordinary string of catastrophes—bringing into sharp focus what can go right and what can go wrong with disaster recovery. 
Good360 is working to close the need gap as verified by our local/statewide nonprofit & governmental partners. We are committed to working with impacted communities in Kentucky throughout the recovery process, with a keen focus on long-term recovery. However, unsolicited and unneeded donations have inundated affected counties in Western Kentucky since last December, complicating relief efforts.
Just days before Christmas 2021, a series of tornadoes traveled nearly 200 miles across the western part of the state, leaving a path of devastation and at least 80 people dead. Then, in July of this year, severe rains led to historic flooding in Eastern Kentucky. Thousands of homes were damaged or destroyed, and at least 38 people lost their lives. 
Governor Andy Beshear called it "one of the worst, most devastating flooding events in Kentucky's history."
The national coverage of the tornadoes led to a tremendous outpouring of donations from  across the country. But as we have seen with other widely covered disasters, a large portion of these donations were unwanted and unnecessary (especially at the volumes that were donated). These included:
44 truckloads of unsolicited products

An entire school gymnasium filled with toys

So many pallets of water that volunteers called it the "water graveyard"

An unmanageable amount of clothes and diapers

A wall of bread that required volunteers hours to sort through in hopes that it could all be donated before it spoiled
These kinds of donations hamper relief efforts by requiring warehousing facilities and diverting volunteers away from more urgent needs. In Western Kentucky, municipalities have had to foot bills for garbage disposal and storage fees in order to manage the stream of donations.
"Although we were extremely grateful for all of the donations we received, those that continued to come in unsolicited caused our community leaders to have to focus on donations management in a time they needed to focus on response to those trapped or missing," said Ryan Drane, Executive Director at Mayfield Graves Long Term Recovery Group located in Kentucky. "Being a small town means fewer people to manage the multiple aspects of managing a disaster. Even eight months later, we continue to incur costs of storage and management of items that we can no longer use that were not solicited and sent here to assist needs experienced in week one."
Smart disaster recovery requires getting the right goods to the right people at the right time. In the early stage of the tornado disaster, Good360 focused on getting immediate needs to survivors, including emergency blankets, towels, pillows, personal care products, diapers and baby wipes, and toothbrushes.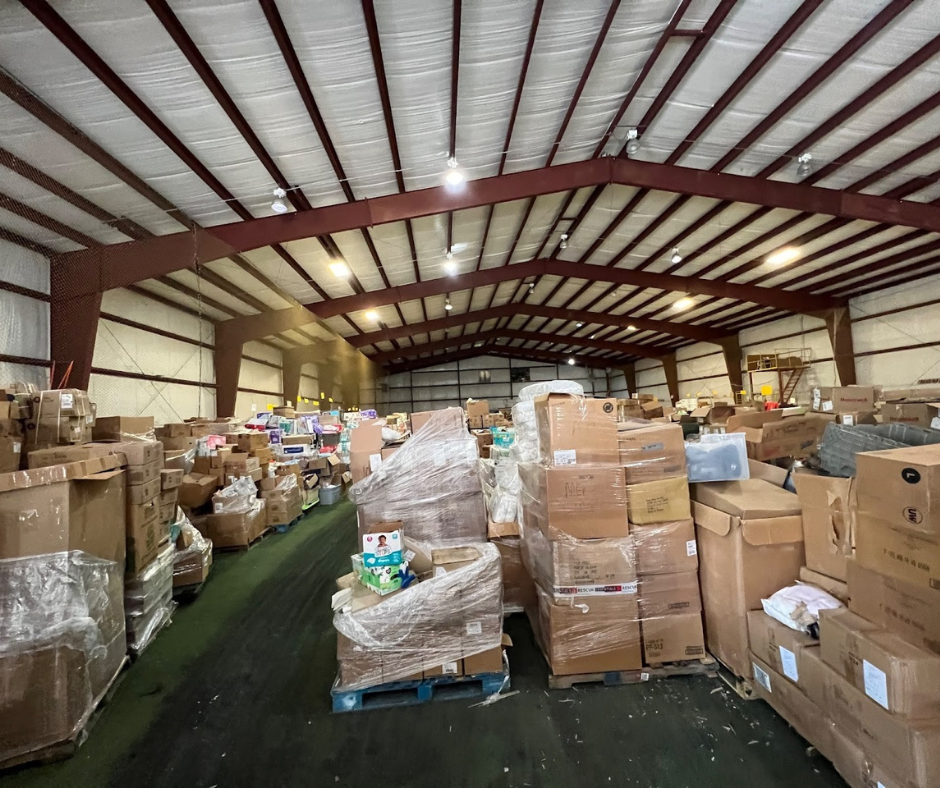 Six months later, as residents in Western Kentucky began the process of rebuilding their homes, Good360 worked with corporate donors to source renovation materials, major appliances and home goods. Lowe's provided Good360 with tens of thousands of dollars worth of heavy appliances, including refrigerators, stoves, washers and dryers. GAF sent shipments of roofing shingles, while Acuity Brands provided residential lighting and Tempur-Sealy donated new mattresses.
Meanwhile, people in Eastern Kentucky are just in the early stages of rebuilding. The flooding happened to hit a region that is among the poorest in the state, so the need for assistance has been tremendous—even before the disaster.
Eastern Kentucky is considered a persistent poverty region (defined as having poverty rates in excess of 20% for the last three censuses), according to Scott McReynolds, executive director of the Housing Development Alliance (HDA), one of the nonprofit partners that Good360 is coordinating efforts with in this disaster. Eastern Kentucky has had poverty rates in excess of 20% since at least the 1960s.  
"One of the impacts of the persistent poverty is the poor and dilapidated housing stock," McReynolds told Good360. "In the four counties served by HDA (Perry, Knott, Breathitt and Leslie), 42.7% of all housing units are trailers. This compares to the national average of 6.3%. So we have approximately seven times as many trailers."
"The census data doesn't capture housing quality very well, but 45.9% of homeowner-occupied housing units are valued at less than $50,000," he added. "We know from experience the vast majority of these units are substandard units. Overcoming these challenges is made exponentially more difficult by the extreme low incomes in the region. Almost one in six households live on less than $10,000 a year; and over one in four households live on less than $15,000 per year."
Due to the huge amount of unused donations in Western Kentucky, Good360 has been able to shift some supplies to the eastern region where the immediate need is greater. With the help of Coleman-Newell Brands, we have provided tents and sleeping bags for families who have been forced to camp outside their homes.
To assist with cleanup efforts, Red Wing Shoes and Keen have donated safety boots and steel-toed boots, while Walmart gave pallets of PPE coverings. Longtime Good360 partner Hasbro donated cartons of PlayRelief Kits that give children and families a welcome distraction.
These disasters in Kentucky are a good reminder that we have a long way to go in terms of learning to "respond to emergencies wisely," as Pastor Holland said. The needs are so great in Kentucky, particularly in the eastern part of the state, that we have a duty to direct resources where they can make the most impact, now and over what's expected to be a years-long recovery.
If you represent a company that can provide donations to assist Kentucky in these disasters, please reach out to us here.
If you are a nonprofit that is supporting disaster recovery efforts in Kentucky and would like to learn about partnering with Good360, please email damian@good360.org .