10 Jun

Calling More Attention to Low-Attention Storms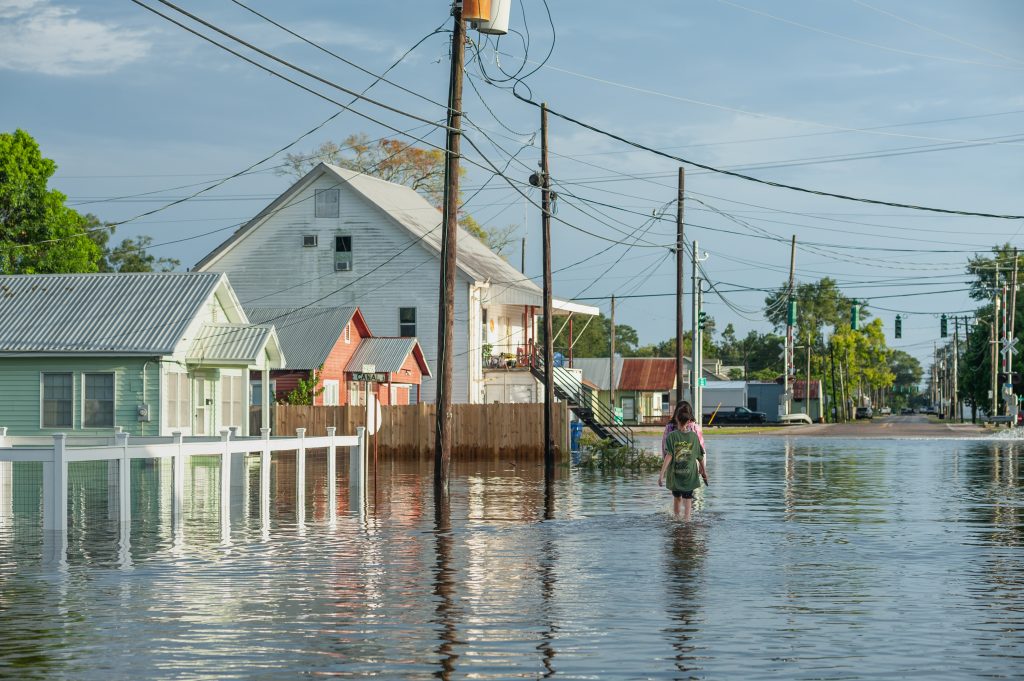 In August, 2016, a rare weather event called a "monsoon depression" dumped more than 20 inches of rain on southwest Mississippi and coastal Louisiana. Do you remember?
The storm led to massive flooding in Baton Rouge and Lafayette, La. At least 13 people died, and 40,000 homes were damaged. A federal emergency was declared. It was one of the worst flooding events in the area's recorded history, on par with the historic damage brought by Katrina.
"This probably ranked up there with some of the top rainfall-producing systems in history, " meteorologist Tim Destri told USA Today. "Damage is really significant, I mean extreme, because it's been so devastating with some houses just completely inundated, just scenes like Katrina almost."
As devastating as this weather event was, it remained unnamed, and probably didn't get as much attention as it should have for a disaster of this scale.
"This unnamed storm produced three times as much rain in Louisiana as Hurricane Katrina," noted The Washington Post's weather editor in his report. "This great Louisiana flood reinforces the point that weak or unnamed tropical weather systems, frequently embedded within weak steering currents, produce some of the most devastating rain events. They deserve comparable media and public attention as many hurricanes, as they are frequently just as threatening and ultimately damaging."
We know that there are persistent gaps in disaster funding that leave many communities struggling to find adequate resources to rebuild. But the problem is exacerbated when it comes to what disaster experts call "low-attention storms." 
Usually unnamed, these weather systems nonetheless can leave massive destruction in their wake and communities reeling for months or years. When low-attention storms intersect with areas that have been historically ignored because of systemic racism, poverty or a bias for urban centers, the gaps are even wider.
According to the Center for Disaster Philanthropy (CDP), low-attention disasters have some or all of the following indicators:
Limited national or regional media coverage

Little or no regional or national disaster response

Disportionately affected marginalized or chronically under-resourced populations

High percentage of damage to housing (25% or more)

Insufficient community infrastructure or ability to develop or sustain recovery operations

No FEMA Individual Assistance declaration
The CDP has also identified the issues that communities affected by low-attention disasters face when trying to rebuild. These include:
Navigating the complex disaster recovery system to take actionable steps

Ensuring equitable distribution of resources

Securing enough assistance to satisfy the unmet needs of marginalized communities

Sustaining recovery initiatives for the long-term

Addressing the

unique needs of children traumatized by disaster
Some areas of the country and the world are chronically underfunded, yet receive an unfair share of disasters. For example, the American Midwest is beset with hundreds of smaller-scale disasters every year. In fact, you can say low-attention disasters are the norm in the Midwest, which has 20% of the U.S. land mass but only 10% of its population.
This has led the CDP to establish the Midwest Early Recovery Fund to efficiently and effectively fund "efforts that catalyze localized, equitable, holistic disaster recovery."
Puerto Rico is another locale that just doesn't receive the amount of media attention that it deserves relative to the disasters that this U.S. territory has faced in recent years, including Hurricanes Irma and Maria, and large earthquakes in 2020. Those earthquakes forced thousands of terrified residents to sleep outside for months.
An analysis completed in the aftermath of Hurricane Maria found that the national media consistently under-covered Puerto Rico's struggles. The National Association of Hispanic Journalists issued a statement, saying "We're calling on national/local media to cover devastation in PR with equal attention and responsibility that would be given anywhere in the U.S."
(Read about Good360 disaster recovery efforts in Puerto Rico here.)
In our efforts to promote a more resilient, thoughtful approach to disaster, we have found that national media coverage makes a huge difference in terms of the kinds of donations and resources that impacted communities can expect to get.
We advocate for an approach that looks beyond the headlines and sees beyond the coastal regions to recognize historically marginalized, underserved communities. And not just support immediate relief efforts, but also the long-term recovery as well.
With the official start of the Atlantic hurricane season on June 1, it's an especially important time to focus more attention on low-attention storms and the communities that they affect.